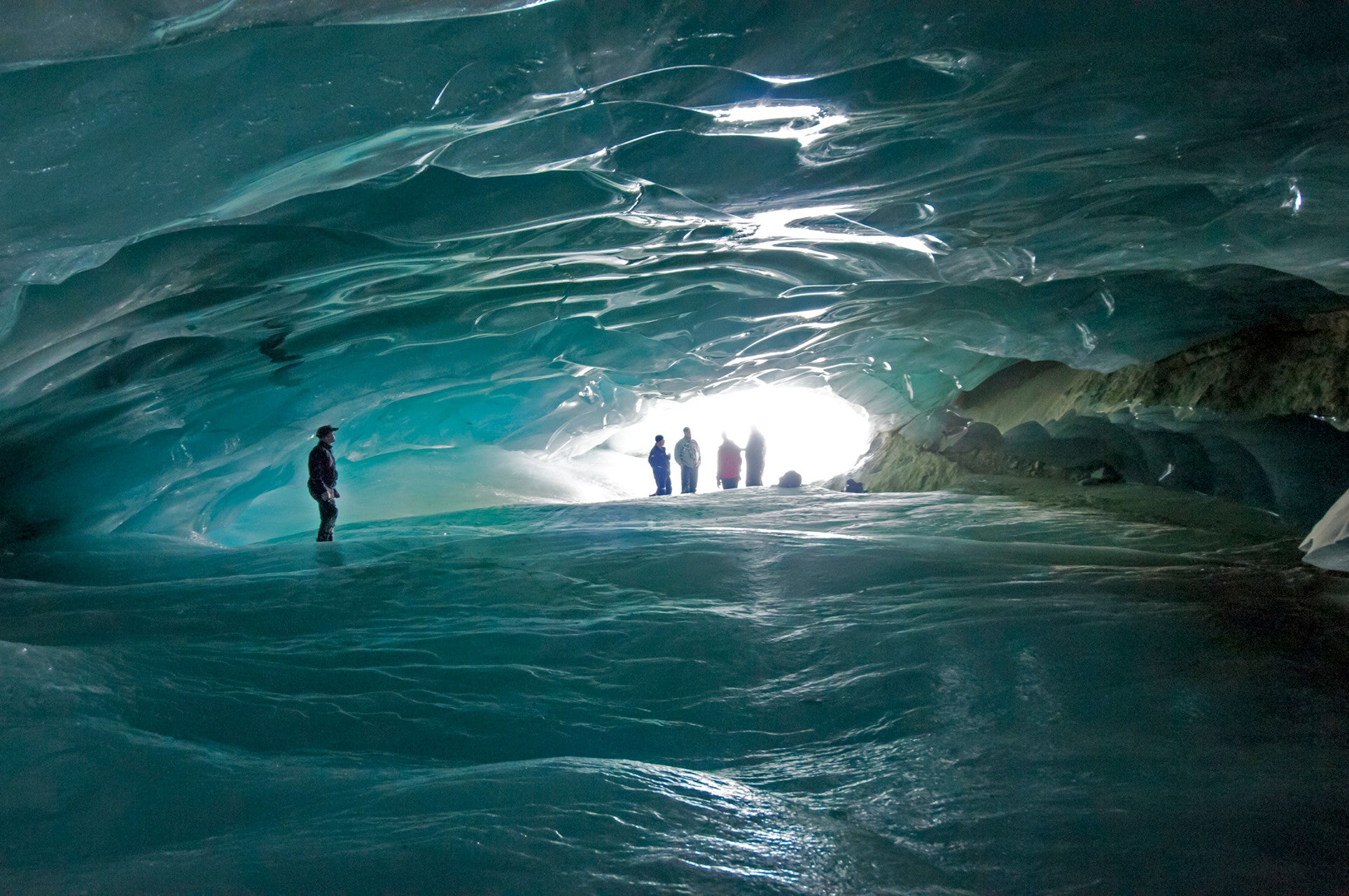 Ski season is in full swing and if you've not already, you're likely looking for some slope time before the season ends to make way for summer. But what if you, or someone in your group, don't ski? We present the non-skiers' guide to ski vacations. While keen skiers can enjoy the slopes, non-skiers can still experience the wonders of fresh alpine air, fluffy snow and, in some cases, fluffier companions. 
Four Seasons Resort Whistler
Whistler, Canada
A veritable rite of passage for any skiers or snowboarders worth their salt, Whistler is practically mythic in reputation. Thousands of acres of epic terrain, record-breaking average snowfall, a longer season, two mountains connected by the 'peak to peak' gondola (an extremely fun experience in itself), and a charming, pedestrian-only village. The Four Seasons Resort Whistler has a collection of mountain lodges for larger groups (or those who just like oodles of space and amenities) for a home-away-from-home vacation. The hotel has an in-house 'ski concierge' who can tell you about the day's best runs and store equipment while you enjoy après.
Epic adventure for non-skiers awaits — join a guide from Headline Mountain Holidays (the firm specializes in adventurous, back-country expeditions) and explore nearby ice caves. You'll fly by helicopter to reach the cave and journey beneath layers of compact ice to explore the labyrinth below. Expect to see shockingly vivid shades of blue, running underground streams, enormous icicles and intricate ice formations.
Cheval Blanc Courchevel
Courchevel, France
"Ski in, ski out, sleep in, sneak out" is Cheval Blanc Courchevel's motto. You can indeed ski in and ski out and hit the perfectly groomed slopes of Courchevel 1850 from the hotel. It's one of the most glamorous and exclusive ski resorts in the world (be sure to visit the designer boutiques in the village for chic ski wear; Cheval Blanc can arrange a personal tour) and is surprisingly good for beginners thanks to the smooth, long slopes, but also plenty of challenges for experts and freestyle skiers.
Cheval Blanc is one of the best hotels in the region for skiers and non-skiers alike: the opportunities for fun on and off the slopes are seemingly endless. Thrill seekers can soar above the snowy expanse below with a paraglide flight from the summit of the Courchevel peak, La Saulire. For a more relaxed pace, board a hot air balloon and drift through the sky as you watch the sunrise over the Alpine peaks. Back at the hotel, be sure to book a table at Le 1974 (Courchevel's only Michelin-starred restaurant) or have a unique Hennessy Paradis cognac tasting in a traditional Mongolian yurt. 
The St Regis Deer Valley
Park City Utah, US 
It is easier to learn how to ski as a child (perhaps due to that lack of inhibition and fear) and becomes like riding a bike. If you're looking for a family-friendly skiing vacation, consider The St Regis Deer Valley. Not only does it cater to families of all sizes, it also welcomes four-legged family members. It also has its own Furnacular and a private "ski beach."
But if you, or the little ones in your group want an alternative snowy activity, The St Regis Deer Valley has a "Family Traditions" program. It includes activities such as an exhilarating bobsled ride on Comet on the Utah Olympic Park track and reach speeds of 70 mph. For a slightly gentler ride, hop on a snowmobile for a snowy safari through the surrounding meadows with the Uinta and Wasatch Mountains looming in the background. Keep your eyes peeled for deer, moose, elk and fox. 
El Lodge
Sierra Nevada, Spain 
Spain might not immediately spring to mind when thinking of skiing locations, but Sierra Nevada is one of the highest ski resorts in Europe with peaks reaching over 9,850 ft and more than 62 miles of trails in 131 ski runs. El Lodge is a stylish, ski in/ski out  boutique hotel that sits just above the main resort village and is in close proximity to a chair lift. The lodge has a quirky yet cozy interior: think exposed stone walls, open fire places, vintage posters and antler chandeliers. There are just 20 guest rooms in the hotel, each with a pirate whirlpool tub on the balcony (drink in the views of the mountains).
But one of the most enticing things about this location is that you can ski in the morning and be sunbathing on a beach by afternoon. The beaches of Malaga are around two hours away by car (and the scenic route is just lovely). El Lodge has a sister property, the famous Marbella Club, and offers a "Ski & Sun" package so you can spend two nights on the beach and two nights on the slopes. There are further activities for non-skiers in the area: The Los Cahorros walking trail is around half an hour from El Lodge too, so don your hiking boots and swap the snow-capped mountains for exceptionally pretty meadows filled with wild flowers, fruit trees and fragrant herbs. There are a few hanging bridges suspended over dramatic gorges on the route, too, and waterfalls and rivers.