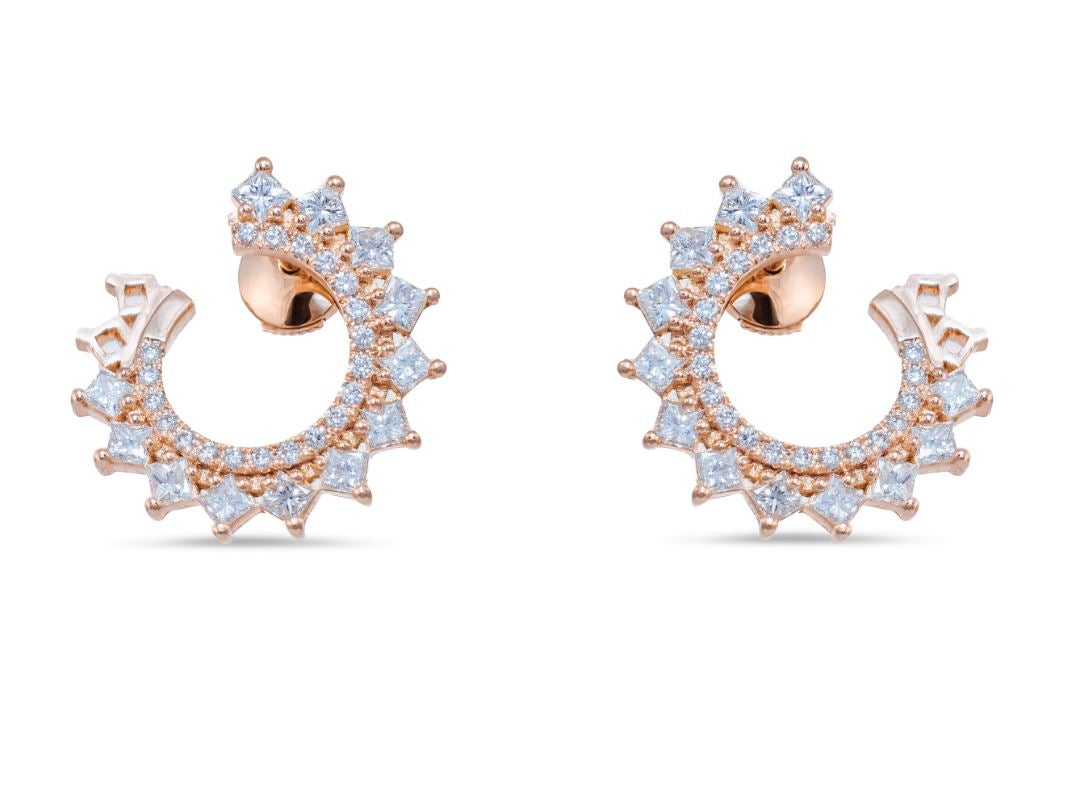 Nouvel Heritage was born of the fusion of two typically contradictory styles: the fiercely modern and the timelessly elegant.
Uninspired by the the monotonous styles represented in classic gem-heavy fine jewelry, Nouvel Heritage's CEO and Creative Director Camille Parruitte set out to bring a modern edge to traditional Parisian handcrafting.
Parruitte's upbringing in the epicenter of Paris's handcrafted jewelry market stimulated her penchant for elegant jewelry design and cultivated her knowledge and passion for traditional craftsmanship. When she was growing up Parruitte's family owned a jewelry workshop in Paris on Rue de La Paix, the famed avenue bordering Place Vendome where many of the world's powerhouse luxury brands handcraft their pieces.
Parruitte's French origin coupled with her collegiate experience in Boston developed the unique modern aesthetic of Nouvel Heritage's jewelry, which retain the effortless elegance of her Parisian roots.
Embracing both classic and non-traditional multicolored gemstones, such as rich green-hued tsavorites, vibrant sapphires, and delicate black and white diamonds, Nouvel Heritage's collections fuse old and new while promising top standards of ethical sourcing and manufacturing. Intended to be collected, Nouvel Heritage's pieces have redefined the art of jewelry stacking and layering, creating an effortless and modern signature style.
Each Nouvel Heritage piece is handcrafted in Parruitte's family-owned workshop at its original location in Paris by seasoned artisans with over 25 years of experience and a meticulous ethic for creation. Nouvel Heritage uses only conflict-free gemstones, VS clarity grade diamonds and 18k gold, and their workshop is certified by the Responsible Council of Jewellery. Nouvel Heritage's pieces are sold in select U.S. retailers and through their online store (nouvelheritage.com). Aiming to be the premier go-to online destination for fine jewelry, Nouvel Heritage's online interface offers a unique luxury shopping experience with interactive ways to shop by looks or occasions and options to personalize jewelry.
Vendome Princess Diamond Earrings (pictured above)
Regally inspired earrings adorned with princess cut, VS clarity grade white diamonds set in 18k rose gold. Handcrafted in Paris.
Diamond Kiss Necklace
The Diamond Kiss Necklace is an 18k rose gold dog tag style pendant customized with the customers own kiss mark and diamond paved cover. Personalize your own Kiss Necklace through the online store. Handcrafted in Paris.