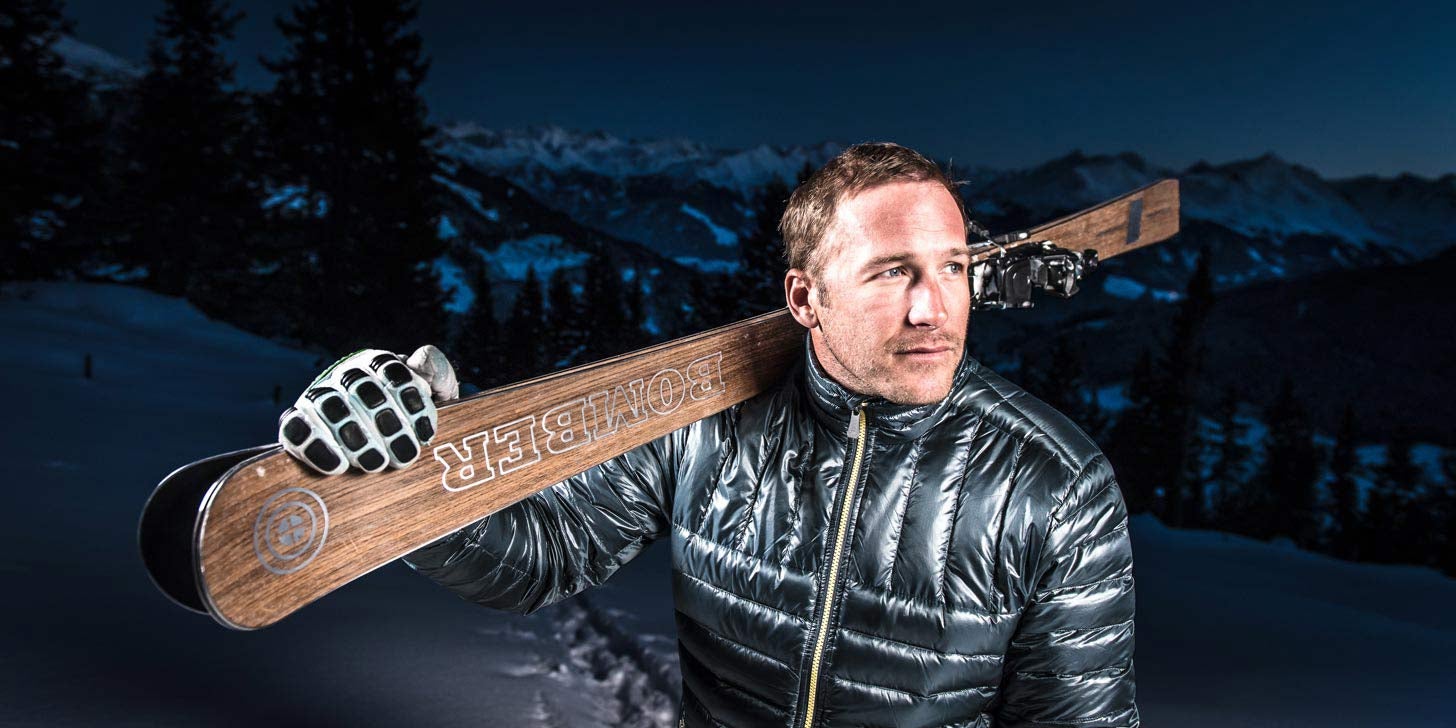 If you know skiing, you know Bode Miller. The now-retired Olympic gold medalist and World Championship alpine skier has been all over the world, skiing everywhere from Chile to Japan, and now, he wants to take you along on his journey.
Miller is part of the Bomber Ski team, a company he joined to give avid skiers the chance to ski on some of the top equipment in the game. Elite Traveler got a chance to speak with Miller and Bomber Ski CEO Robert Siegel in the newly minted Bomber Ski shop in Manhattan.
"The plan was to build great skis, but not just for elite athletes – for beginners, kids and everyone," Miller says about joining Bomber Ski in 2015. But Miller wanted to expand on this idea of giving people great skis, poles and jackets.
This year, he and Siegel are launching a VIP program, Beyond by Bomber, to provide skiers of all levels the chance to visit some of the most remote skiing destinations on the planet. This membership-based program allows skiers to challenge themselves while experiencing trips of a lifetime. There are three memberships you can choose from: Diamond, Black Diamond and Double Black Diamonds, the latter which provides you with your Bomber Skis of choice, global White Glove Concierge Service and partner experiences, such as CORE Club Access, Caldera House Access and Bentley Driving Experiences. You can also have private use of Bomber's Fifth Avenue Penthouse and premier access to Bomber Ski curated events.
"I had been super lucky traveling all over the world and more or less having the red carpet rolled out for me, having access to things that no one else had access to," Miller explains. "[I wanted] something that I could offer to other people and really kind of enhance the experience for everyone."
"It's becoming about experiences," says Siegel about the way people are traveling. "Why we got so involved with Bomber is that you need the skis for the experience, but we didn't want to just leave it there. It's something that's truly authentic. If you love skiing, it really is a way of life."
With the help of Miller's exclusive access in ski destinations across the world, he designed "bucket-list trips" where he can allow people to experience things they otherwise wouldn't. Without special access, Miller says, it doesn't matter how much money you have – and Miller has the connections from being in the industry to give people a truly all-access way to ski some of the coolest parts of the world, and of course, the finest amenities to complement world-class skiing.
And Miller says that being on the 'other side' of planning trips is exciting.
"I've hosted people and done lots of stuff over my career so it's really not so different," he says. "I'm not quite as burnt out on skiing because I was skiing 210 days a year and so now, I'm really excited to go. These trips are very unique and special. It's even another level up from anything that most, even I, would be able to experience most of the time."
While they have planned trips for members, there's also a chance for people who are celebrating certain milestones or events to request Miller and the Beyond team to create a special itinerary for them. As of now, there are four trips that are confirmed for 2019: Caldera House in Jackson Hole; Paganella – Trentino Race School with Bode Miller; Are, Sweden; Niseko/Hokkaido, Japan; and Kitzbuhel, Austria.
For more information, visit Beyond by Bomber and bomberski.com 
Photos: Bomber Ski