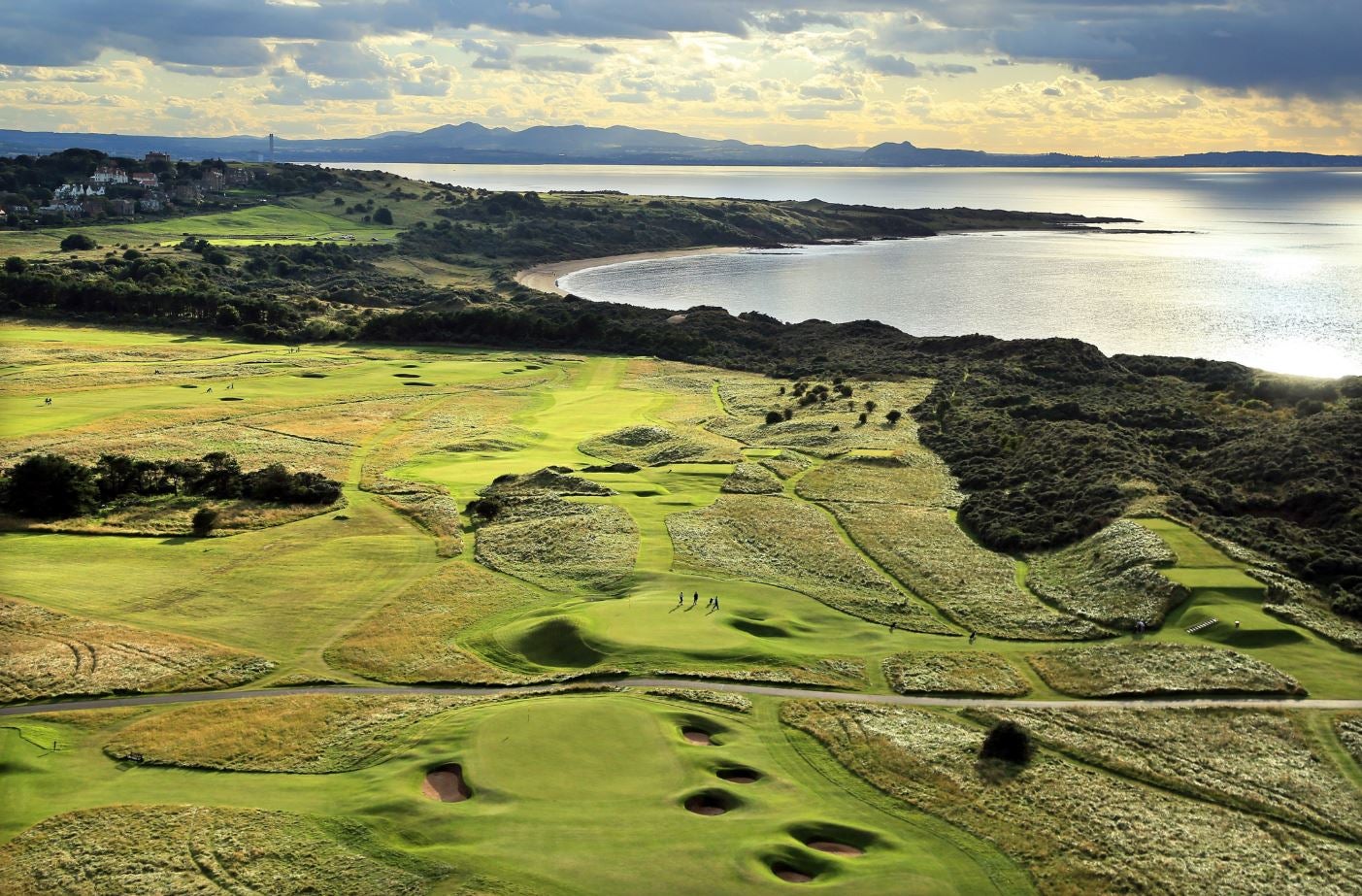 By Shaun Tolson
This story originally appeared in the July/August 2018 issue of Elite Traveler.
Helicopter transfers and plenty of summer daylight in the British Isles, delivers rounds of golf at all 14 British Open venues in only seven days.
From a historical standpoint, there is no greater major championship than the British Open. As golf purists will point out, the championship was once known—and should still be known—simply as The Open. Aside from its history, The Open is unique for having been contested at only 14 courses throughout the British Isles. Now, thanks to a superlative Carr Golf travel package complete with helicopter transfers, discerning golfers can play all 14 layouts in seven days.
Beyond the prestige associated with playing a round at more than a dozen major championship venues, this journey offers travelers 14 of the most genuine examples of links golf. "The views and aesthetics and topography [of each course] are all very different," says Marty Carr, the CEO of his namesake company, who quickly adds that the game is played in a much different fashion on those (and other links courses) than it is in other parts of the world, especially the US. "You come over here to take on the challenges of the wind and the hard, firm bounces. For serial golfers, it's a completely new set of challenges."
The week-long journey begins in Scotland, where travelers will play seven courses, including Prestwick—where The Open was born—and the Old Course in St Andrews, a golfing destination that, according to Carr, "has that spiritual feeling about it where the hairs stand up on the back of your neck." The trip then moves south to England, where travelers will play rounds on six courses, five of which sport "royal" designations. The trip concludes in Ireland, where golfers test their mettle at Royal Portrush a year before the club hosts The Open in 2019.
As for the journey's greatest thrill, Carr says it's the accomplishment that golfers will feel having played 14 of the world's most revered courses. "It's the sense of achievement," he says. "It's incredibly rewarding."
Approximately $38,000 per person. Contact Mark Byrne, CEO, mark.byrne@carrgolf.com +1 855 617 5701, carrgolf.com