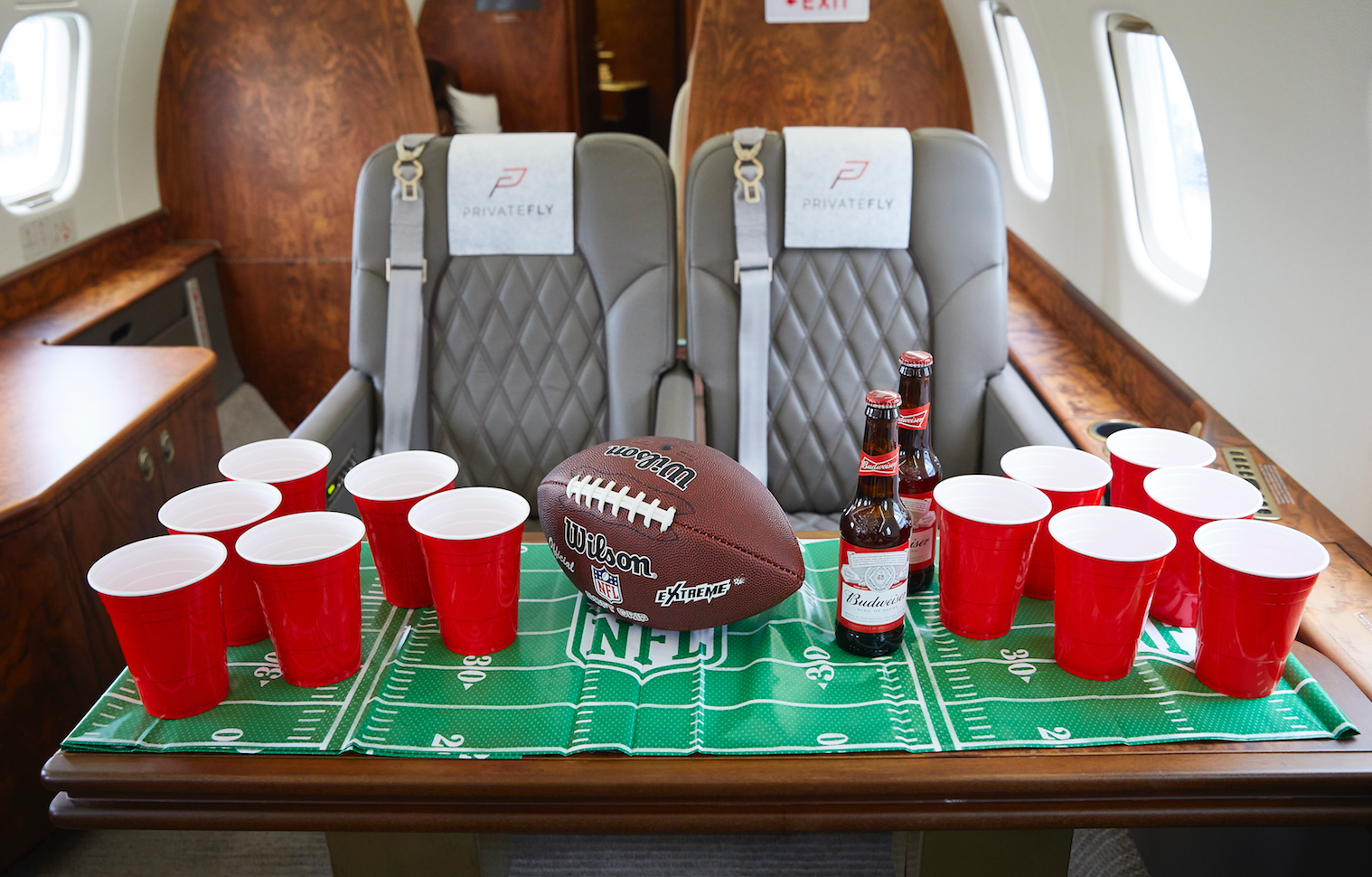 The teams competing in Super Bowl LIV have been decided and this week fans will be scrambling to book their flight to Miami, Florida to make sure they are part of one of the world's biggest sporting spectacles.
The Super Bowl is one of the busiest times of the year for private jet travel and over 1,500 jets are expected to touch down (sorry) in Miami over the course of a jam-packed game weekend.
To kick off (sorry, again) the festivities in the right way, PrivateFly is offering football fans an opportunity to enjoy an ultra-luxe tailgate party in their own private jet. The on-demand private jet service, which is sure to experience a flurry of request this week, will give flyers complete control over their flight.
Fans will be able to state which team they are supporting to ensure the cabin is decked out with the appropriate colors. Guests will step onboard feeling as if they are on the official team bus. The fun then kicks off as soon as the jet is in the air with an elevated version of beer pong.
PrivateFly has also created a bespoke Super Bowl private jet menu consisting of all the classic tailgate party favorites. The luxury fast food platter includes mini burgers and chicken nuggets.
By the time the jet lands in Miami, guests should be ready to hit the town where a host of VIP events are scheduled to take place. PrivateFly are offering flights to South Florida from New York City (TEB), Los Angeles (VNY) and Houston (HOU) as well as from the host cities.
Super Bowl LIV will take place February 2 and the Hard Rock Stadium in Miami, Florida. For more information on flights from PrivateFly, visit their website: privatefly.com