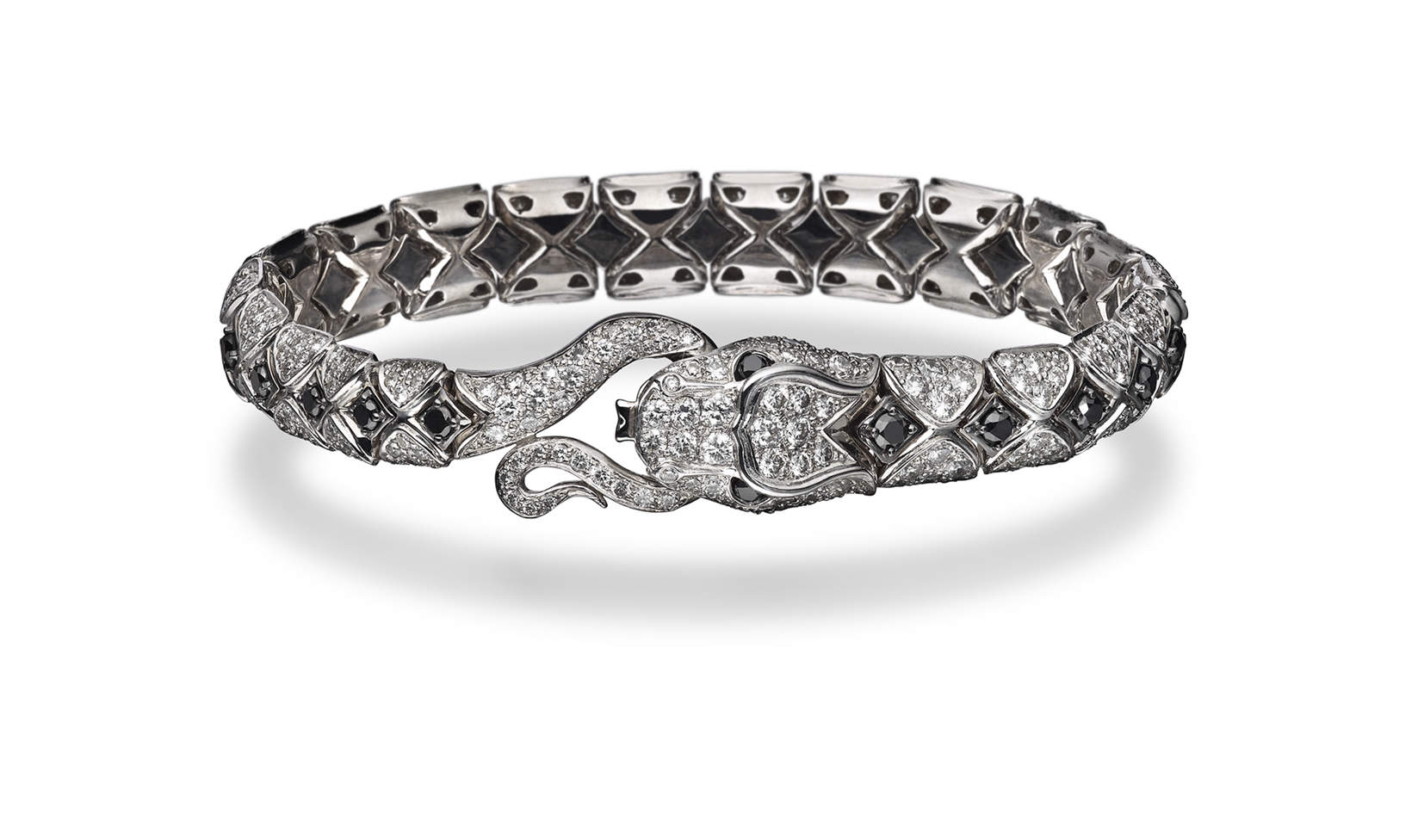 After speaking with American jewelry designer Paul Morelli, one thing became abundantly clear: my small-town Nebraska childhood was even less eventful than I remembered it being – at least compared to Mr Morelli's childhood! While I went home after school every day to chores and homework, Morelli went to his father's costume shop, which he says, "was filled with sewing machines and women." His father, who Morelli dearly loved, was a second-generation immigrant from Italy who came from a family of fabric designers and tailors. His father began his career in the 1950s working as a window dresser in a Philadelphia department store, and later owned and operated one of America's premier theater costume houses. Morelli describes his mom as a 1950s housewife and says his dad made all of her clothes. Most of Morelli's extended family were in similar lines of work as his father, so he was always around fashion, and he fondly described Sunday dinners at his grandmother's house as being like going to a fashion show. Still, Morelli says his father tried steering him away from fashion and remembers his dad telling him not to be an artist, because, in his father's words, "that life is too much of a struggle."
Morelli took his father's advice and attended college to study photojournalism, but that quickly changed when he was exposed to jewelry design through one of his college friends. Together, they designed and constructed jewelry pieces Morelli describes as little architectural monuments for a fashion show the friend was styling. Through this experience, Morelli discovered he had a knack for jewelry making, and especially enjoyed the problem-solving process that comes with it. This defining moment set his feet on a new path: a journey that would span over the next forty years designing some of America's most exquisite jewelry pieces. Morelli prefers designing jewelry that are more complex, such as the 18K white gold and diamond snake bracelet shown above. In this stunning, intricately detailed pavé diamond bracelet, Morelli had to create proprietary mechanisms that allow for the snake scales to move fluidly around the wrist. Speaking of his inspiration, he says, "The designs can change daily, even hourly. I start with an idea and concept, and work through it to the end."
Morelli has a dedicated team of collaborators at his Philadelphia atelier, the House of Paul Morelli; the same building where his team once made celebrated theatrical costumes. These expert craftsmen, artisans and technicians help Morelli bring his vision to life. His designs have incredible attention to detail, including on the back of each piece, an area many designers neglect. This is seen above in the sparkling, textural terrain of the 18K white gold and diamonds hoop earrings that peeks through on the inside of the back hoop.
Each design begins with drawings, which are then translated into hand-carved molds or 3D-printed models used to hand-cast each design. All Paul Morelli jewelry pieces are hand-finished with stone setting and polishing, and are inspected by Morelli before leaving the atelier. When I ask Morelli what he considers his greatest career achievement, he answered, "I have over 40 employees – some who have been with me for 35 years – and every single piece of Paul Morelli jewelry comes out of this building."
Click here for more exquisite Paul Morelli jewelry.