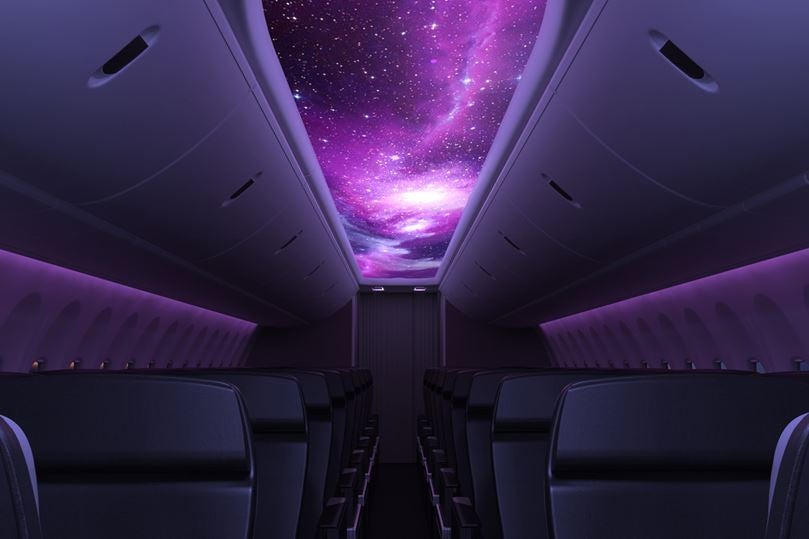 This story originally appeared in the July/August 2018 issue of Elite Traveler.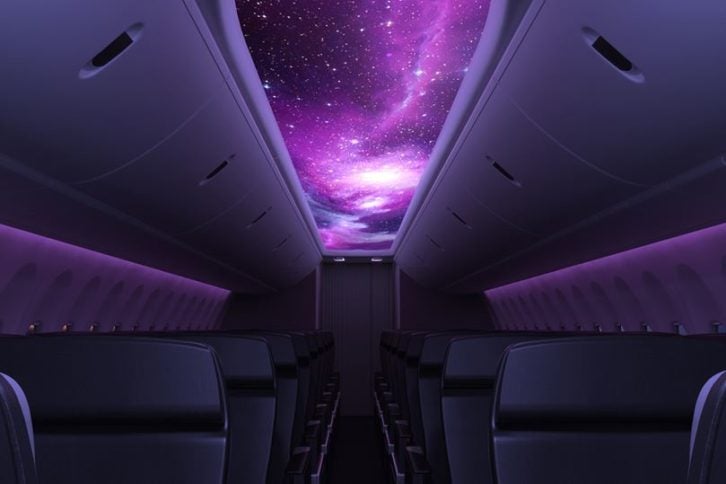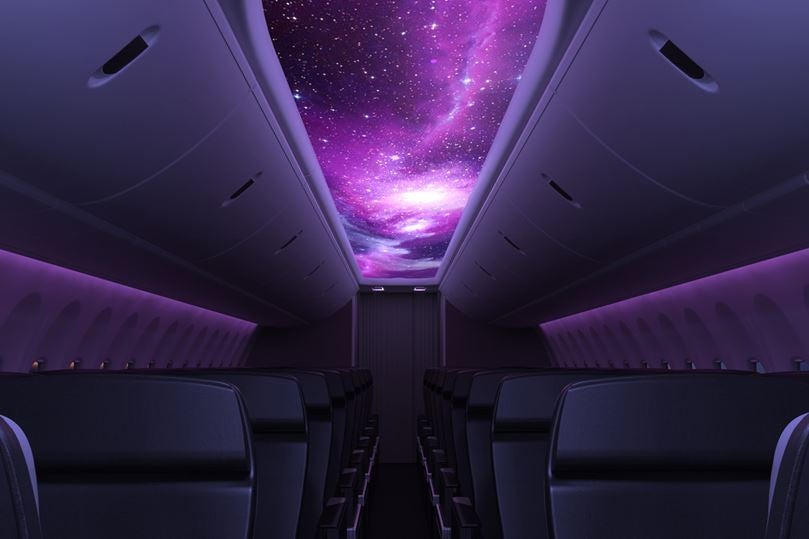 Rockwell Collins's shortlisted entry in the Crystal Cabin awards, the Secant Luminous Panel, is a micro-LED lighting display that is designed to be incorporated into the interior panels of an aircraft. This captivating display can be customized at the touch of a button, but, as Stephen Scover, vice president and general manager of lighting and integrated systems at Rockwell Collins explains, there's much more to it than just a mesmerizing light show: "There is a direct relationship in the production of cortisol, a stress hormone, with lighting color temperatures and intensity, so there are definitely elements to enhance as well as things to avoid."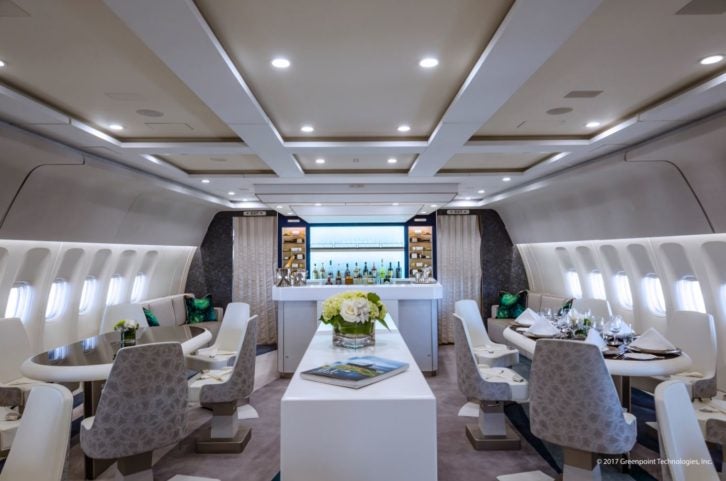 The company has also found a correlation between the intensity and color temperature of evening colors, such as violets and blues, with the production of melatonin, the hormone that regulates sleep patterns (hence the purple nebula shown above). In terms of lighting affecting your state of mind, Scover says dynamic mood lighting is an emerging trend, with requests coming in for "enhanced sunsets and sunrises, dynamic evening scenes and the ability to create a variety of simultaneously changing environments within the cabin." From an interior design perspective, lighting has long been seen as a primary way to enhance the mood of a room, especially when working in a limited space.
Greenpoint's design director, Annika SvoreWicklund, explains how she uses this as a tool in her designs: "From helping create a lively work and social environment with bright light and colored LED accents, to dimming the cabin and creating a calm, relaxing ambiance to sleep beneath a starry night sky, lighting provides many benefits." So whether you're trying to catch some shut-eye under an artificial Milky Way, or crunching numbers at 30,000 ft, don't underestimate the importance of onboard lighting.