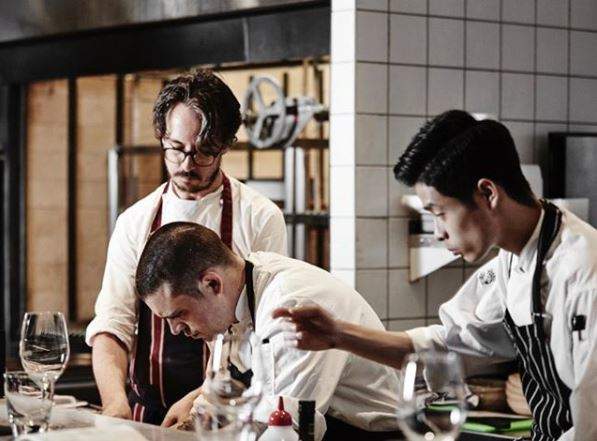 Australia has established itself as one of the culinary capitals of the world, and with such a title comes some pretty spectacular chefs. To celebrate the growing talent in Australia we have put together a list of seven of Australia's rising stars.
Oliver Gould Palermo, Melbourne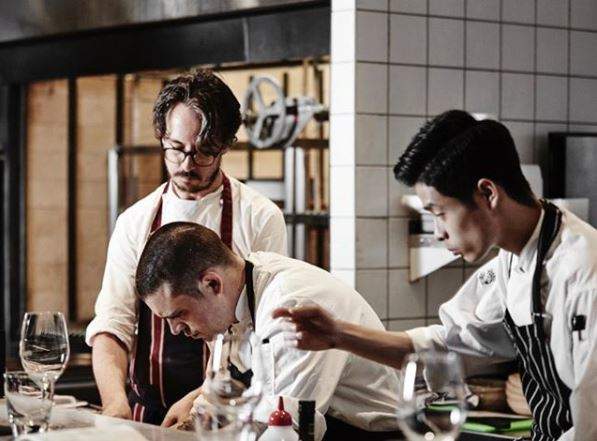 Back in 2014 while working as head chef of Stokehouse, Oliver Gould was named Young Chef of the Year at The Age Good Food Guide Awards, appearing on a series of MasterChef Australia the same year. Since then, the chef has gone from strength to strength, taking on projects including a pop-up and various appearances at food festivals before becoming head chef of The Shorehouse in Perth. Most recently, Gould decided to return to Melbourne to head up the kitchen of the new Argentinian steakhouse Palermo (the restaurant opened at the end of 2017) where meat is roasted Asado-style over fire. Sample the chef's cooking by trying dishes like charcoal grill pasture fed lamb rump spiced with coriander and chipotle at the brand new dining spot.
Image: Instagram @palermomelbourne
John Rivera Amaru, Melbourne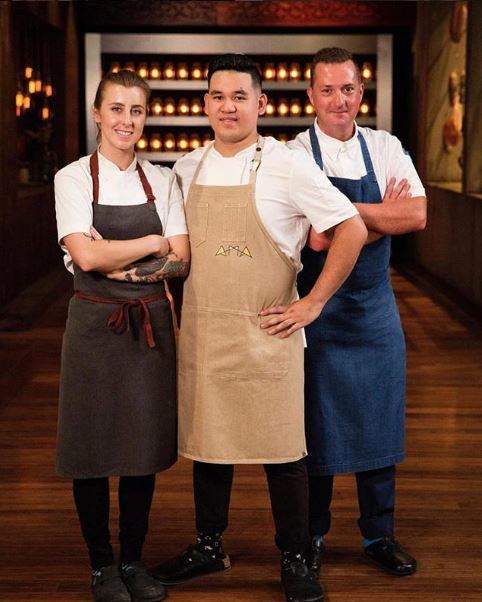 Currently chef de partie of Amaru in Armadale, Melbourne, and having previously worked at restaurants including Lume, Attica and Brae, John Rivera rose to international prominence on the culinary scene last year when he was named the best young chef of the Pacific region in the 2018 S.Pellegrino awards, going on to represent the region in the grand final in Milan last month. Praised for creating a signature dish (a reinterpreted Filipino soup using Australian produce) in which every element was perfect, Rivera certainly proved his inventiveness and creativity. In May, Rivera made an appearance on MasterChef Australia, and as he follows the path to culinary fame, we're sure we'll see more of this rising star. Try the food the chef has a hand in creating by paying a visit to Amaru. Current dishes include mud crab with lemon aspen and iced apple, and dry aged kangaroo with raw cacao, sandalwood nut and salted licorice.
Image: Instagram @amaru_melbourne
Dan Hunter Brae, Birregurra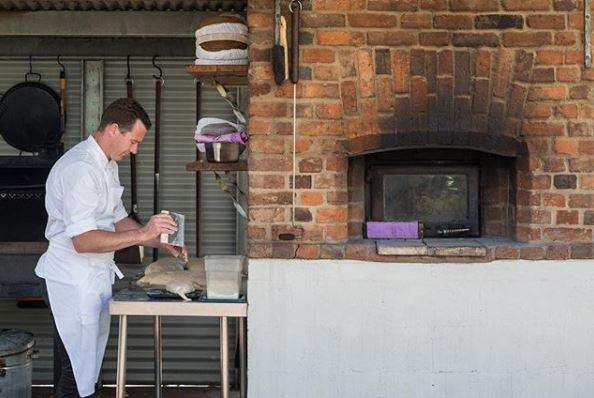 Dan Hunter certainly isn't a new face to the international fine dining scene, but he is a chef we see rising to the top of the restaurant world as he continues creating exciting new cuisine. The renowned chef owns and heads up Brae restaurant in Birregurra, Victoria, a new entry in Elite Collection Top 100 Restaurants this year. At this restaurant, it's Hunter's focus on locally grown, seasonal produce that defines the menu most, with ingredients grown on the restaurant's farm and sourced from the local area that also highlight the importance of sustainability. Along with this ethos of sustainability and celebrating the surrounding environment comes great creativity, craftsmanship and inspiration from his time spent working in the kitchen of Mugaritz, San Sebastian – we're excited to see what's coming next.
Image: Instagram @braerestaurant
Charlie Carrington Atlas Dining Melbourne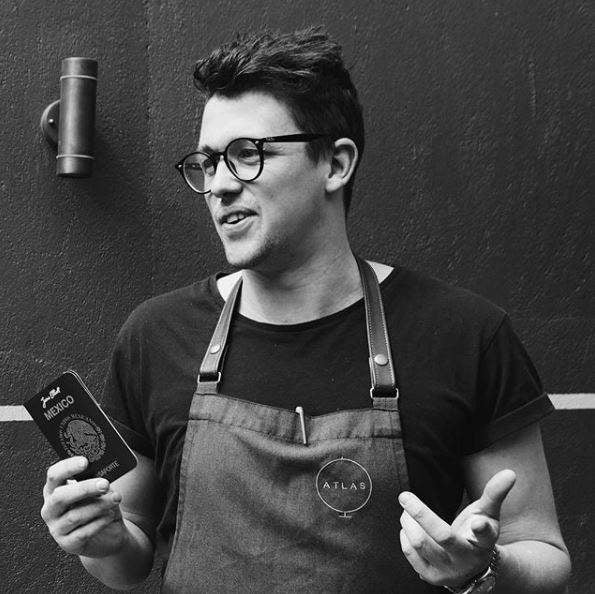 Having started cooking at a young age and experienced the kitchens of world renowned restaurants including Vue de Monde, Charlie Carrington has managed to establish a name in the culinary world, despite still being in his early twenties. In 2016, the chef set out on his own by opening the restaurant Atlas Dining in South Yarra, Melbourne. What makes this restaurant really stand out is the fact Carrington changes the menu every four months to offer the cuisine of a different part of the world. So far, the menus have focused on Vietnamese, Israeli, Korean, Mexican and Peruvian cuisine with the latest menu focusing on the cuisine of France, taking on a 'bistronomy' theme of serving fine dining plates in a relaxed setting. The kind of creativity that goes into continually reinventing the restaurant's cuisine, with relentless attention to technique, sets Carrington apart as a chef that's on his way up.
Image: Instagram @atlasdining
Josh Niland Saint Peter
At eight years old Josh Niland was diagnosed with cancer. Facing an arduous battle, he was treated with chemo and radiotherapy. 18 months later, Niland's cancer was in remission. After missing a significant chunk of the school year, getting back into education was tough for Niland, and while his battle with cancer had inspired him to consider a career in healthcare, his mother's cooking turned out to be what gave him inspiration. Using her cooking as a form of solace, Niland fell in love with the art of cooking, resulting in him leaving school at 16 to pursue a career in the kitchen.
After working in some of Australia's most revered kitchens (including the much-lauded Fish Face), Niland has finally decided to open his own restaurant in the form of Saint Peter. Focusing on using his extensive knowledge of seafood, the menu spans nearly ever species of fish imaginable and takes nose-to-tail cooking to a new level, with Nilan focusing on using as much of the fish as physically possible. As a chef who has already established himself as one of the greatest seafood chefs in Australia, it will be interesting to see where Niland's fantastic ability takes him next.
Daniel Puskas Sixpenny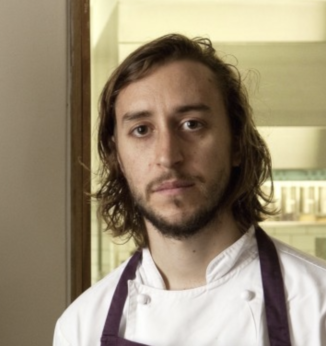 Winner of the prestigious Pignolet Award, Daniel Puskas has been carving out a name for himself as one of Australia's coolest chefs. The story goes that Puskas used to skateboard to work and sous-vide in a bucket, however since his somewhat rebellious early years he's grown into one of the most mature and well-established chefs in all of New South Wales.
Puskas is now known for his work on his solo restaurant – Sixpenny, where he focuses on offering food inspired by the abundance of natural produce seen in the surrounding area.  While Puskas opened the restaurant alongside his friend and business partner James Parry who left the business in 2016, however this never set Sixpenny back with the restaurant going from strength to strength.
Jock Zonfrillo Orana
Focusing on serving only the finest Australian ingredients, Jock Zonfrillo's Orana restaurant has garnered a cult following in its local Adelaide. With Zonfrillo being named The Australian's Hottest Chef of 2018, it's no surprise to see him make our list.
On his menu Zonfrillo takes guests from the shores of Australia with oyster and boobialla kombucha through to the deep shrubbery of the outback with kangaroo, smoked wattleseed miso, avocado and emu bush. His work on blending unusual and typically Aussie ingredients together with precision in the kitchen provides diners with a once in a lifetime dining experience.