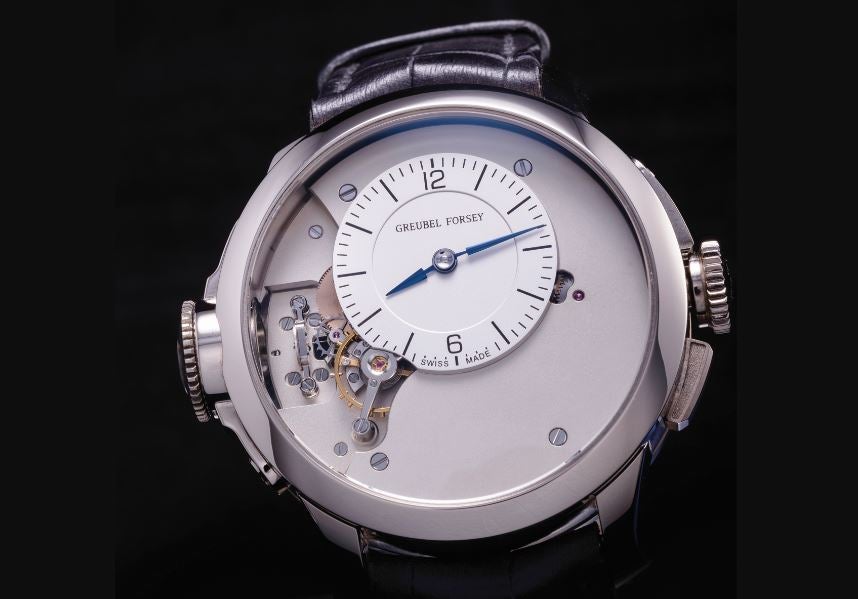 This story originally appeared in the November/December 2018 issue of Elite Traveler.
Taking a cue from the luxury automobile industry, top watch brands are building and introducing concept watches.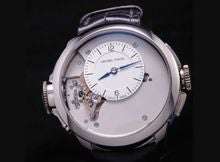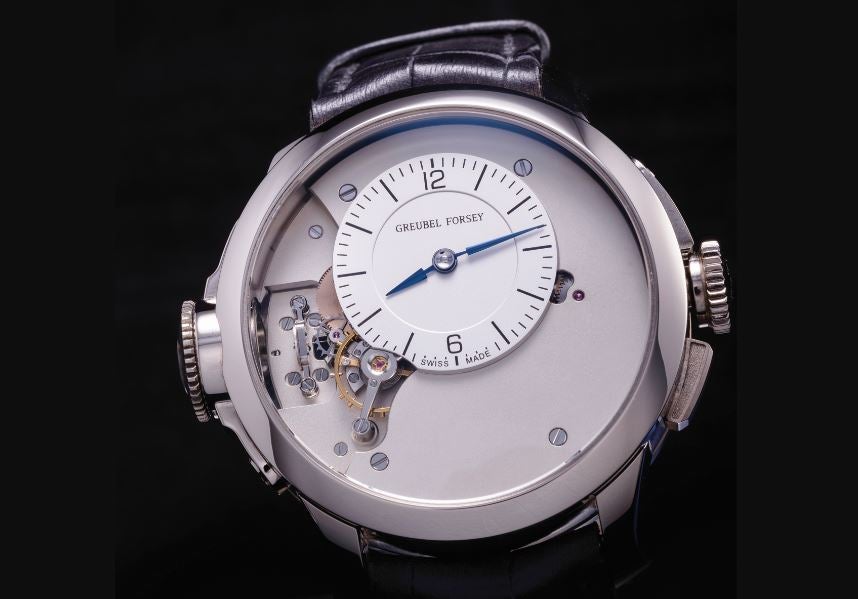 In the automotive world, carmakers have long introduced concept cars to explore new ideas and materials. When it comes to watchmaking, the idea of a concept watch is relatively new. The new-millenium phenomenon is embraced by a handful of haute horlogerie brands renowned for their pioneering spirits. Typically, concept watches do not end up in serial production, but remain a crazy dream. So then, what is the point of a concept watch? The answer is multifold.
Easily, one of the main reasons to create a concept watch is to demonstrate the brand's mastery of fine craftsmanship. Sometimes, a brand will create a complicated watch that is highly mechanical and meticulously finished, often with added arts such as hand-enamel work or gem setting, just for the notable achievement. The point here is to showcase the brand's excellence. More often than not, however, a brand unveils a concept watch that demonstrates its wealth of creativity and prowess in terms of watchmaking by using new materials, employing newly developed, patented ideas and systems, or showcasing entirely never-before-seen ways to indicate time itself. In this case, the purpose is to develop technological inventions that may one day be utilized in a serially produced watch.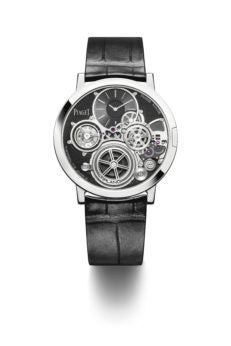 Generally, these concept watches spend years in research and development. Some brands have dedicated as much as a decade to developing these outstanding feats of engineering, which can result in multiple patents. These watches are often made without the intention of being sold. But by creating these timepieces, brands gain invaluable knowledge from pushing the boundaries of horology and thinking further outside of the box than anyone could imagine. Sometimes, the ideas put forth in a concept watch become springboards for new systems and innovations. Other times, a particular element or aspect of the concept watch works so well that it is reinterpreted and becomes a reality in other timepieces down the road.
This year, Piaget, a master at ultra-thin watch movements, unveiled the Altiplano Ultimate Concept watch. Powered by the 900P-UC movement, it is the world's thinnest hand-wound mechanical watch. It merges the movement and case by building the movement into the caseback in order to save space, resulting in an unbelievable 2.0 mm thickness. The movement is made using a cobalt-based, high-tech alloy that provides additional strength to the incredibly thin movement. Piaget has filed five different patents for technological innovations in this timepiece.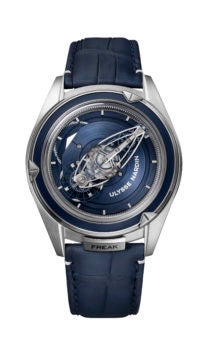 Experimentation and Greubel Forsey go hand in hand. The brand has even created a special research lab, EWT (ExperimentalWatch Technology), to conduct original tests and procedures. One timepiece, unveiled this year a proof of a new concept in energy, is the Nano Foudroyante EWT concept watch. It houses experimental liga- and nanotechnology that spent 10 years in the research and development stages. It is designed to utilize less energy and to run longer and more efficiently than ever before, reducing the amount of energy used by 1/1,800th. The nano movement uses such tiny components that the caliber itself is a fraction of the size of a traditional movement. The hope is that with so much extra room inside the watch, a new complication could also be invented and incorporated into a future watch.
Ulysse Nardin showed how parts of a concept watch can come to production with its new Freak Vision. Borrowing heavily from 2017's InnoVision 2 Concept watch, which holds 10 separate innovations and patents, the Freak Vision uses two of these inventions and introduces its own firsts as well. The brand's first automatic Freak watch has the signature flying carousel that indicates the time, an all-new caliber UN-250 with the patented Grinder automatic winding system and an ultra-light silicium balance wheel welded with nickel.
Concept watches encourage watch brands to continually look to the future and to tirelessly pursue innovation. As these inventions trickle down into produced timepieces, everyone benefits from the creative masterminds turning their wildest dreams into reality.
Images: Greubel Forsey; Piaget; Ulysse Nardin