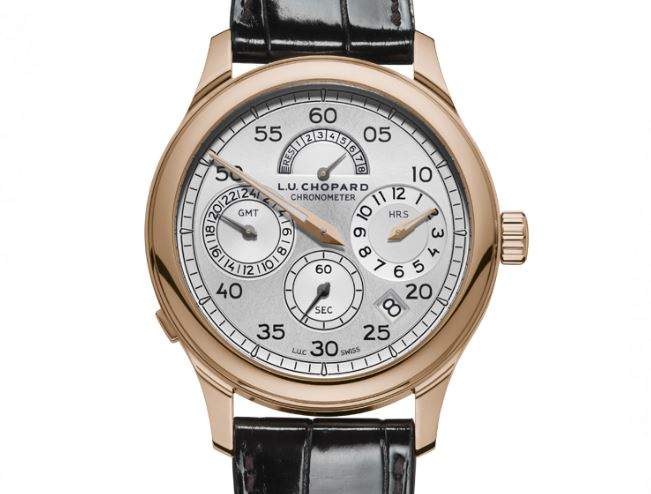 This story originally appeared in the March/April 2018 issue of Elite Traveler.
Once revered as the only way to truly know the time at a glance, regulator clocks have transformed into regulator watches. Difficult to make and quite uncommon, a regulator wristwatch offers an unusual take on time.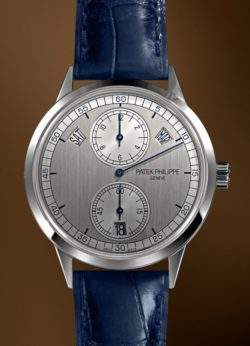 Built today by just a handful of top watch brands, regulator watches stand out from the crowd with their unique dial design and time indication. Whereas most watches offer traditional hands on a classic dial, a regulator watch is one that displays the hours, minutes and seconds on different parts of the dial.
In most regulator watches, the minute hand stands alone on the main dial — clearly occupying the prime position on the watch. Generally, the hours take a back seat to minutes and are displayed on a smaller subdial. The reason for this positioning lies in the history of the regulator clock. Born in the middle of the 18th century, regulator clocks were among the most accurate clocks of their day and frequently served as the master clock by which clockmakers, observatories and people in general set the time on all other clocks — from table clocks to travel clocks and more. The large minute hand on a regulator clock enabled easy reading of the minute from a distance, allowing synchronization of other clocks to the exact minute.
Whereas most clocks of the day were typical spring-wound clocks, the regulator clock was equipped with a much more accurate and complex system: a weight-driven movement regulated by a swinging pendulum. To display hours and minutes separately, which avoided having the hours and minutes hands overlapping, these master clocks either had separate mechanisms for hours and minutes, or had a non-coaxial layout, meaning the hour and minute hands were not tethered to one another via a central pinion and could run independently. It should be noted that these early precise regulator clocks were also the basis for chronometers, but that's another story.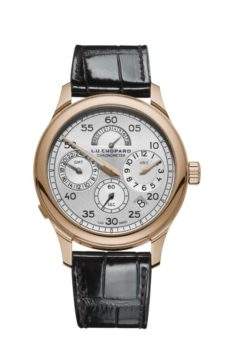 As time progressed and watches became much more accurate, it was no longer necessary to require a master regulator clock in a workshop, so the concept became obsolete in the 20th century. However, as with many things old, regulators became  somewhat sought after again in recent decades thanks to their dynamic looks. As watch brands turned to their archives for inspiration, a handful began reimagining the regulator clock as a wristwatch.
About five years ago, Patek Philippe unveiled its automatic Ref. 5235 regulator watch, equipped with an annual calendar. This marked a departure from the first regulators, which were devoid of complications for ease of reading the time. Still, the current-day Patek Philippe Ref. 5235G offers the classic look, with a large minute hand taking center stage on the dial and smaller indications for hours, seconds and calendar.
Similarly, Chopard added a host of features to its L.U.C Regulator watch, but with each of the indications separated on the dial for optimal legibility. The COSC-certified mechanical watch also bears the prestigious Poinçon de Genève and showcases the minute hand at the center, then hours, seconds, GMT function and date window via different apertures and subdials. The 43mm watch boasts a massive 216 hours (nine days) of power reserve.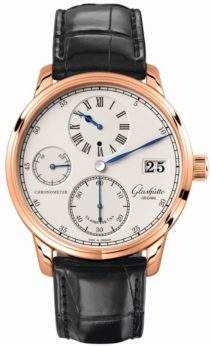 Another master of the regulator dial is German brand Glashütte Original, which produced regulators in the 1800s. The brand's current Senator Chronometer Regulator watch, with manually wound, officially certified chronometer movement, features a center-stage minute hand, hour subdial with Roman numerals at 12 o'clock, oversize date display, seconds subdial, and a day/night and power-reserve indicator at 9 o'clock.
Each of these watches is an elegant example of a regulator watch, which is difficult to find in today's watch world. In fact, it is important to note that some brands incorrectly refer to watches with offset dials as regulator watches. However, having offset hour and minute subdials does not qualify a watch as a regulator; it merely has an offset dial. A regulator dial has a large minute hand occupying the prime space on the watch, with the hours almost as an afterthought.
If you invest in a regulator watch, we suggest you brush up on its history — the unique dial with standalone minute hand is sure to invite questions from your friends.
Images: Patek Philippe Ref. 5235G Regulator Style watch, $49,897, available at Patek Philippe at Gearys in Beverly Hills, contact Daniel Chen, store director, +1 310 887 4250, patek.com; Chopard L.U.C Regulator watch, $30,700, available at Chopard in New York, +1 212 223 2304, chopard.com; Glashütte Original Senator Chronometer Regulator, $31,600 in red gold, available at Tourbillon Boutique in Las Vegas, +1 705 597 0284, glashuette-original.com