This story originally appeared in the July/August 2018 issue of Elite Traveler.
Embark on a journey with Louis Vuitton to Peru, Guatemala, Italy and beyond with its first-ever fragrance collection for men.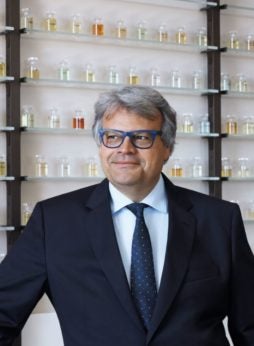 Born in 1854 as a luggage company producing trunks that are now coveted traveling companions, Louis Vuitton has always been about journeys. And the brand's new fragrances for men likewise have the power to transport through scent. Though Louis Vuitton has created perfume for women since 1928, now, for the first time, master perfumer Jacques Cavallier-Belletrud turns his hand and expert nose to craft a Louis Vuitton cologne collection for men. Unveiled in June, the five fragrances are inspired by Belletrud's extensive travels; every scent is an exploration, as each component differs depending on location and environment. Belletrud traversed the globe to find raw materials for the line.
Speaking exclusively to Elite Traveler on his time spent in Calabria, Italy, in search of bergamot, citron and lemon, Belletrud explains, "The fruit varies ever so slightly from one orchard to the next. As with wine growing, you find subtle differences in citrus trees depending on their exposure to sunlight and wind. Some bergamot is fruity; others are more unpolished or more incisive. Comparing harvests allows me to choose the one whose quality is best suited to a formula."
The five fragrances, L'Immensité, Nouveau Monde, Orage, Sur la Route and Au Hasard,  have been composed of these select ingredients at Louis Vuitton's workshop in the world's perfume capital, Grasse, France. When hearing Belletrud's anecdotes from his travels, we were most captivated by the scent journeys of Sur La Route and Nouveau Monde, below.
From $240, louisvuitton.com
Sur La Route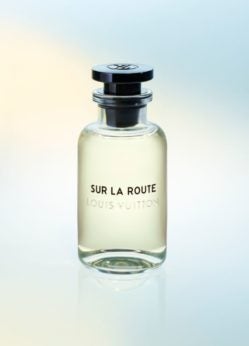 Inspiration The journey is as important as the destination
Scent notes Calabrian citrus with a special grade of cedar, added bergamot and a few blades of freshly cut grass for a raw green accent. Lemon was stripped of terpenes to convey astringency of the pulp and fruit
Secret ingredient Peruvian balsam, which Mayans used to cure coughs and heal skin. To harvest, they would climb barefoot to the top of age-old trees, cut the bark and collect the nectar using cotton strips wrapped like bandages, waiting weeks for the liquid to run freely
On the skin An addictive scent, intertwining the freshness of citrus and spicy notes of pink peppercorn and nutmeg
Nouveau Monde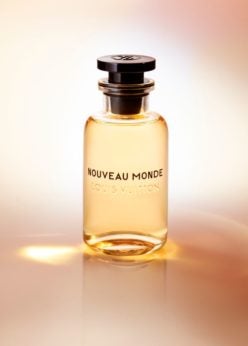 Inspiration Pierre Savorgnan de Brazza, a 19th-century explorer
Scent notes Natural cocoa resinoid with a contrasting oud assam sourced from a small family farm in Bangladesh
Secret ingredient When savoring Mayan chocolate one evening in Guatemala, Belletrud was inspired by the honeyed cocoa and constructed the scent around a natural cocoa resinoid, produced on the Ivory Coast and transformed in Grasse, which remains true to the raw bean
On the skin The leathery scent of oud blends with cocoa and incense, with a spicy note of saffron
The glass bottle was created by influential designer Marc Newson, a master of simplicity. The design is elegantly understated, with smooth lines and subtle details, such as the name of the house discreetly engraved into the glass.
The brand is also launching their first-ever unisex scent, Ombre Nomade, which will be in stores on August 3.