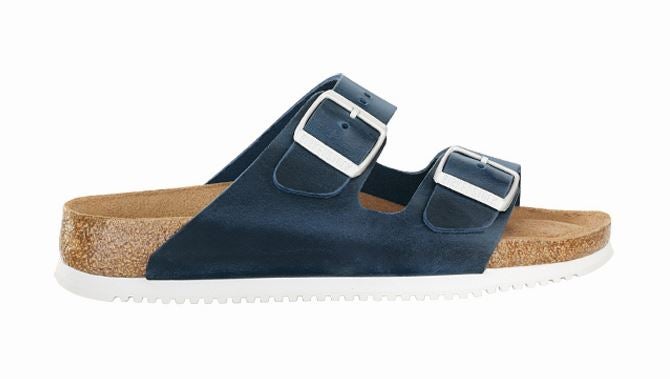 This story originally appeared in the January/February 2018 issue of Elite Traveler.
Slide sandals are indispensable in warmer climates. Whether you're looking for something refined, classic or sporty, these three options will cover all the bases.
1. CAR SHOE, REFINED
Car Shoe is an Italian footwear firm that was established in the early 1960s. In 2001, the Prada Group purchased a majority stake in the heritage brand, helping to revive the business and expand its reach to international markets. One of our favorites of  the season is this cotton-and-calf-leather sandal.
$375, carshoe.com
2. BIRKENSTOCK, CLASSIC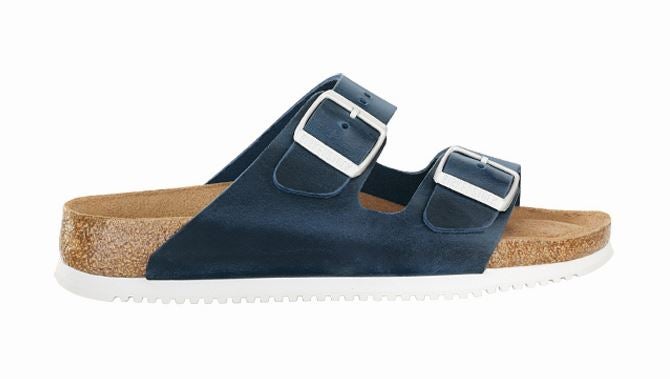 The Arizona is the classic Birk you see on everyone from hipsters in Tulum to hippies in Thailand—and now the fashion crowd. With 'super grip' soles, an anatomically shaped soft footbed and suede lining, sandals don't get more comfortable.
$135, birkenstock.com
3. BALLY, SPORTY
The rubber 'shower sandals' from your high school and college days were retired, and rightfully so. They probably reached their expiration date by second semester. But Bally elevates the style in this Slanter slip-on with yellow and white stripes.
$175, bally.com