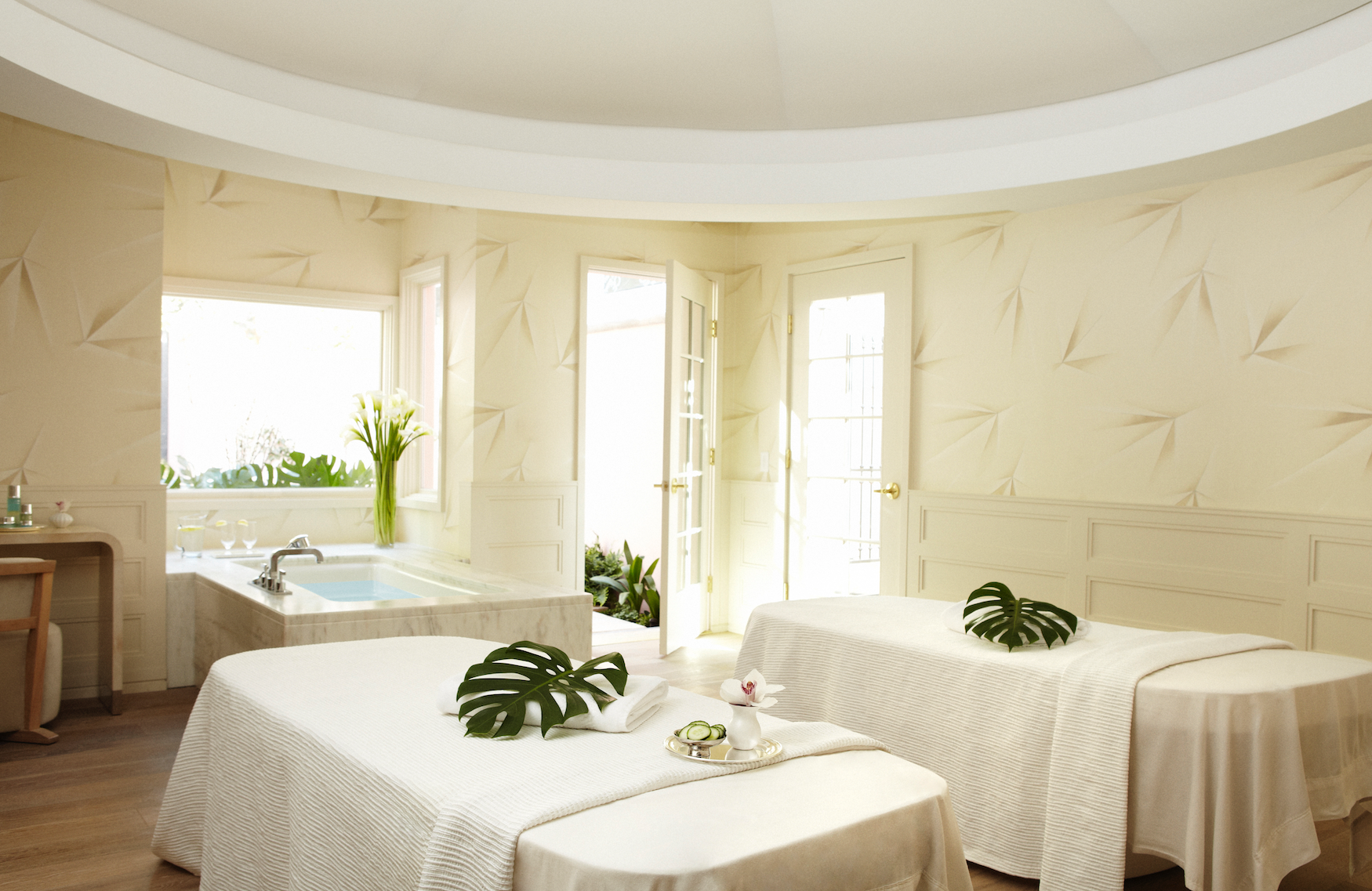 The iconic Hotel Bel-Air has been a fixture in the Los Angeles social and business scene since its opening in 1946 – the hotel regularly housed iconic Hollywood stars such as Audrey Hepburn, Robert Redford, Paul Newman and Grace Kelly, to name a few. Now operated by Dorchester Collection, the hotel still holds onto its Golden Age glamour with modernly appointed amenities and facilities.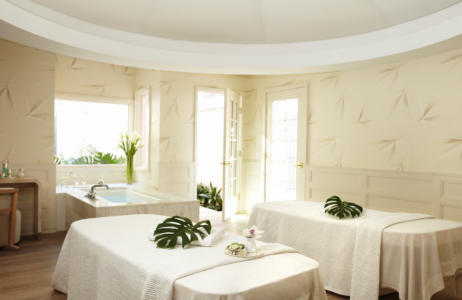 This includes the Hotel Bel-Air Spa, an oasis surrounded by gorgeous foliage and blooming flora that offers a restorative and relaxing experience. Indulge in a range of treatments in one of seven treatments rooms, or the private Enclave Suite, steam rooms, fitness center and hair salon by Joseph Martin. The neutral-hued spa (with cashmere throws and modern decor in its lounge areas) will be hard to leave – especially after you've experienced one of the Valmont treatments – Hotel Bel-Air Spa exclusively uses the Swiss luxury skincare range.
We recommend the new Valmont Purity of the Alps Facial, launched earlier this month, that exclusively uses Valmont's new Purity range. This 45-minute facial focuses on deep skin cleaning using Glacial Spring Water from Switzerland. During this treatment, your facialist will use products from the new Purity collection that incorporate Glacial Spring Water from Switzerland. Extractions will be performed so you leave the facial with clean, fresh and glowing skin free of imperfections. We love that Valmont facials deliver science-backed products and eliminate toxins and stimulate blood circulation. No matter which Valmont treatment you choose, expect firmer and intensely hydrated skin.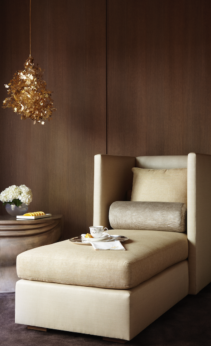 During your stay, book the Presidential Suite – a 2,260-sq-ft palatial one-bedroom suite that welcomes natural light in each room. The suite has a private infinity pool ensconced in a private Spanish-inspired courtyard, living room with vaulted ceilings, two marble bathrooms (one has beautiful mosaic detail) and study, chef's kitchen and employee entrance. Known as the home-away-from-home for Hollywood's biggest names, it's possible to not see one other person during your stay here.
For more information, visit dorchestercollection.com