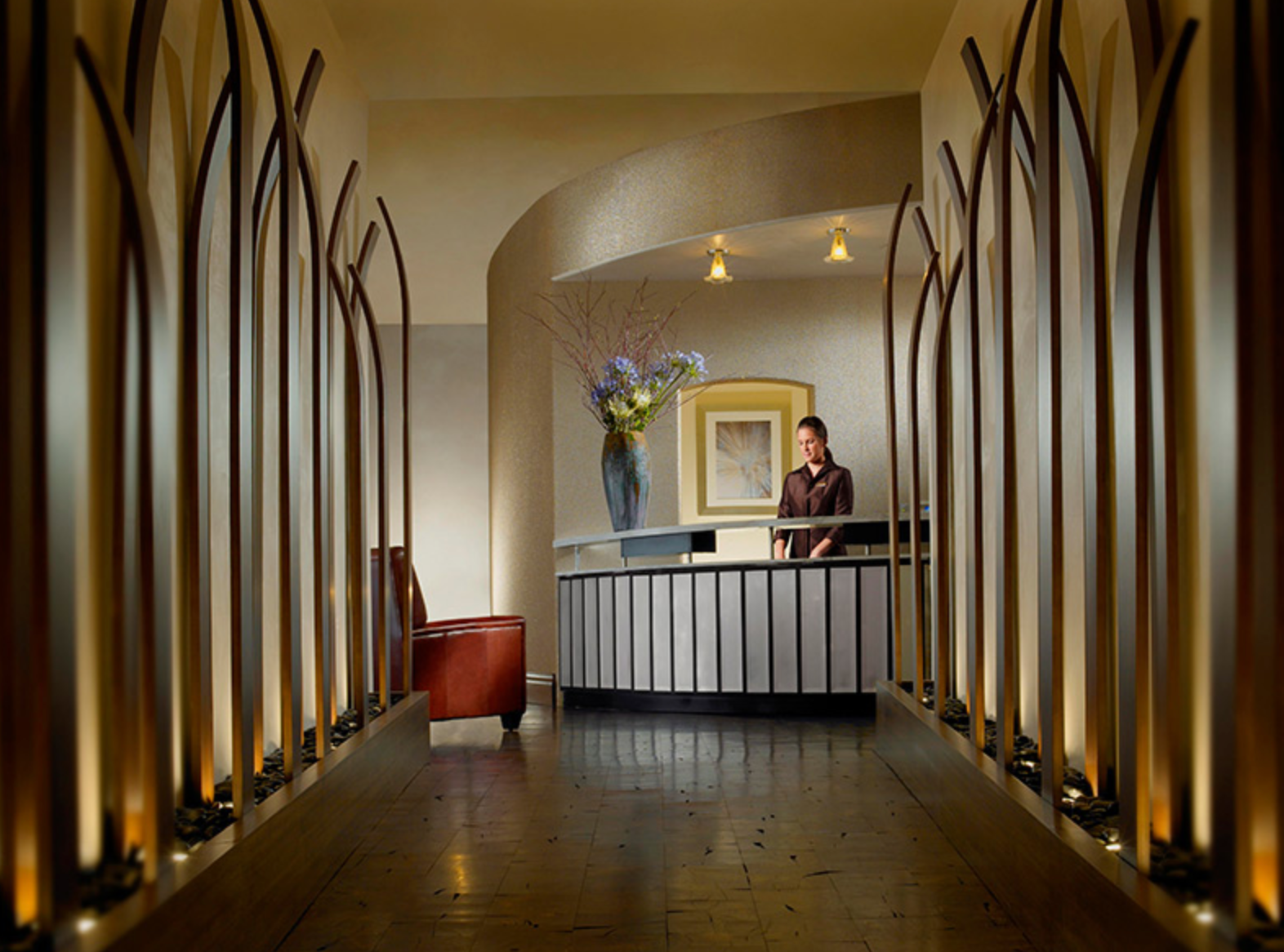 It's hard to miss The Arrabelle at Vail Square, a Rock Resort, when you arrive in Lionshead Village: Its castle-like facade and yellow exterior recall a Bavarian castle. With this year's historical powdery accumulation, Vail's ski season goes well through April making it the perfect time to pay a visit to the mountain, and in turn, The Arrabelle's sumptuous suites and rejuvenating spa.
The Spa at The Arrabelle is the perfect reprieve from a day on the slopes (though it offers year-round relaxation for those who choose to visit during the lovely summer months). Indulge in alpine-inspired treatments in a modern, European-esque setting:  Grand chandeliers, neutral-hued furniture with cozy throws and fireplaces create a warm ambience.
The 10,000-sq-ft spa is inspired by the surrounding rocky mountains: Each treatment uses organic, local ingredients such as lavender, cedar, white pine and mountain juniper that are healthy for you and the planet. While there are plenty of facials, massage and body therapies, manicures and pedicures and wellness-centric add-ons to choose from, we love the Sacred Stone Massage.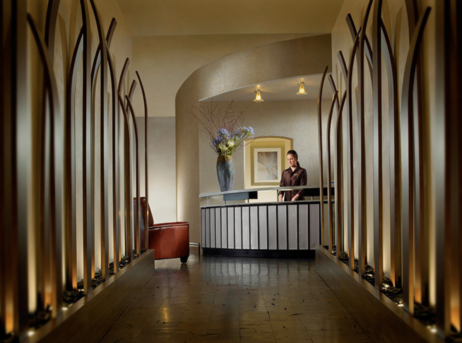 Using hot river stones from the local stream, your massage therapist will help soften muscle tissue and increase circulation as well as work on tired muscles so you leave feeling completed refreshed. What we love about the spa is its enhancements, such as oxygen. Those familiar with the negative effects of altitude know that breathing oxygen is essential to relieving headaches, nausea or fatigue. Wellness here is especially important: Add on dry brushing, lymphatic cupping to increase blood flow to lymph nodes and a wildflower scalp massage.
If you're staying the weekend, book The Arrabelle Chalet – a two-suite palatial stay with a wraparound terrace, stone fireplace and views of the mountains. This penthouse stay has a marble chef's kitchen and traditional Austrian-inspired ski furniture.
For more information, visit arrabelle.rockresorts.com 
Photo credit: Rock Resorts