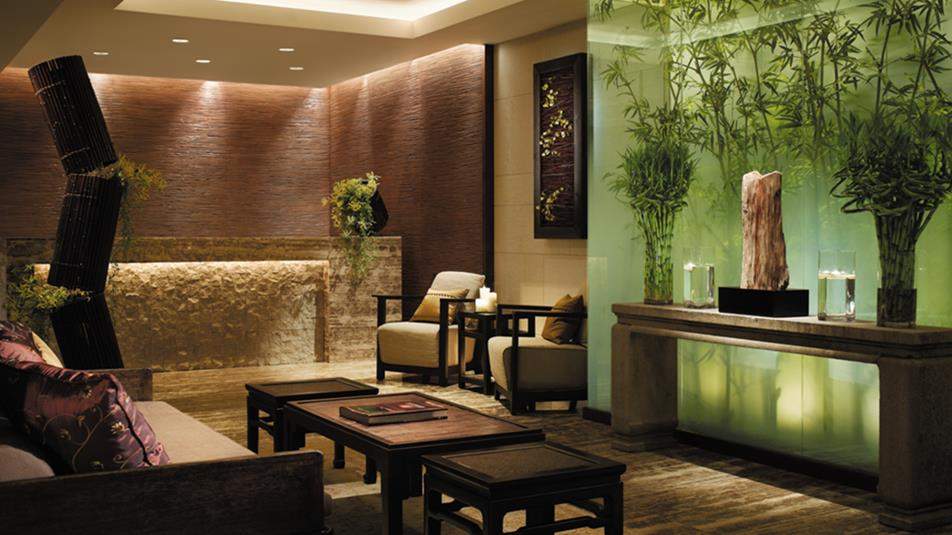 With over 12,000 sq ft of luxury, The Peninsula Spa at The Peninsula Hong Kong is regarded as one of the best in the world. Offering bespoke treatments and ultra-personalized care, it's the ideal place to unwind after hours spent exploring the city or a long day of travel.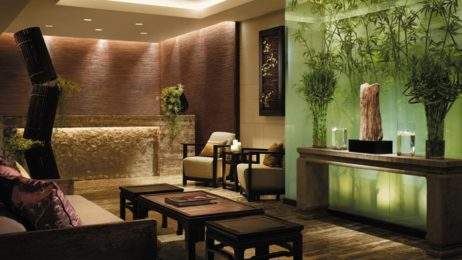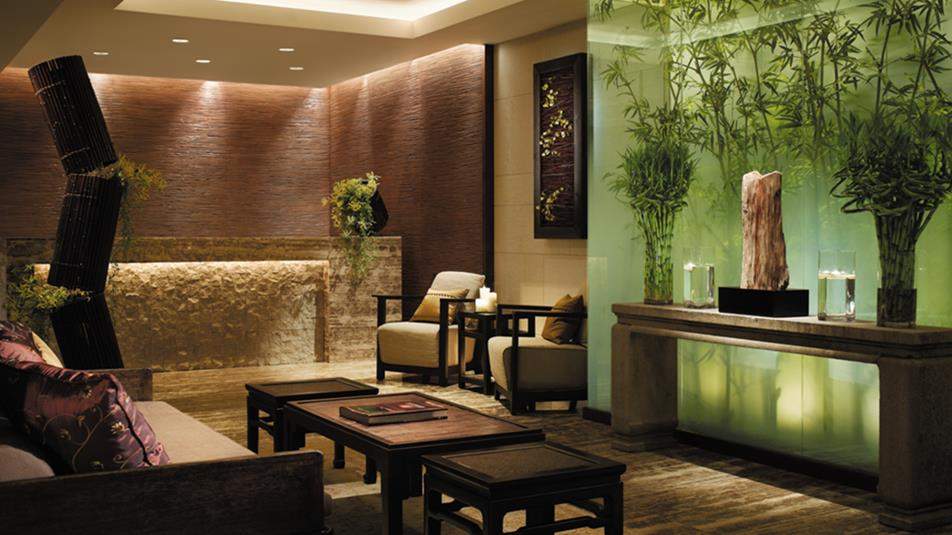 Relaxing is easy at this six-treatment-room palatial spa, with views over the lovely Victoria Harbour and ample room for laying near the pool pre- and post-treatment. Opt for the exclusive "spa within a spa" treatment room for a private spa experience — perfect for a couples getaway.
Warm, neutral tones and Chinese decor elements greet you at every corner, with materials of marble, woods and granite throughout. Perfect for men or women, the hammam-style steam rooms, saunas and aromatherapy showers will ensure everyone has a VIP-style treatment.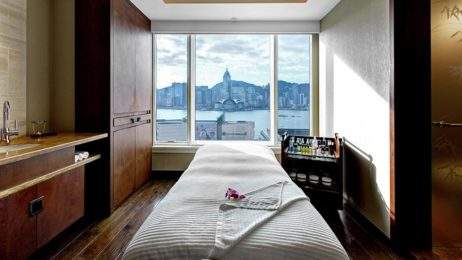 Fusing traditional Chinese techniques with some of the most advanced technology available, the spa delivers a unique east-meets-west experience for the ultimate well-being. The menu ranges from the Body Contour Collection with non-invasive slimming methods to Thai massages and detoxifying body wraps, as well as facials.
Beat jet lag with the Qi Balancing Meridian Massage, a deep acupressure massage performed without oil. The treatment comes from the Chinese philosophy of balancing Yin and Yang energy by kneading along deep pressure points. The result? No sore muscles or stiffness from a long travel day.
If you're staying on site, reserve The Peninsula Suite — a 4,111-sq-ft paradise on the 26th floor with sweeping vistas of the Harbour and Hong Kong skyline. The double-height ceiling and floor-to-ceiling windows allows flood to light in while you relax in the palatial living room. Abstract art, a piano and enameled wall coverings elevate the contemporary space for a true home away from home. Organize a massage in the comfort of your room via the 24-hour butler service, or peruse the city in your chauffeured Rolls-Royce, on-call 24 hours a day.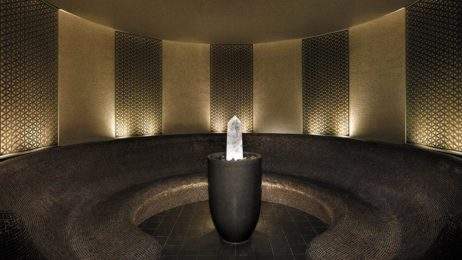 For more information, visit hongkong.peninsula.com
Photos: Peninsula Hotel Hong Kong