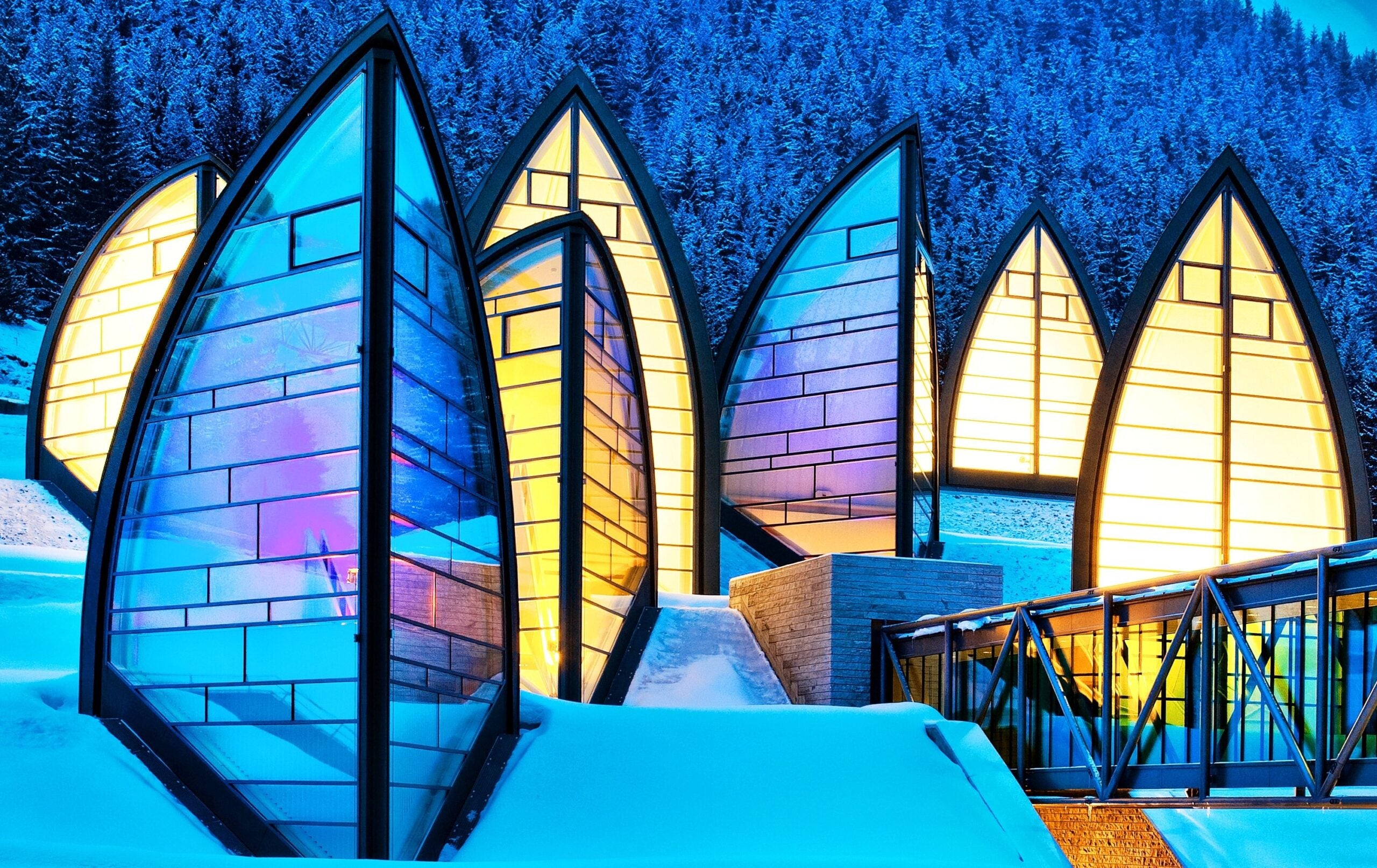 The Swiss are also known for their impeccable quality of living, which permeates into everything they do, including their spas. With special attention to wellness and holistic practices combined with advanced skincare regimens, the Tschuggen Bergoase Spa at the Tschuggen Grand Hotel in Arosa, Switzerland is a global fitness destination thanks to its results-driven spa amenities and its idyllic location in the Swiss countryside. The spa offers a new level of wellness in the Swiss countryside so you can take in the mountain air and the tranquil scenery at every turn.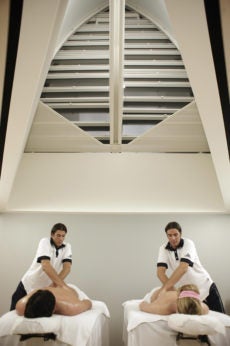 The Mario Botto-designed spa, built directly into the mountain, spans over 54,000 square feet and is four stories high, and is known for its ultra-modern architecture with sail-shaped windows, which allows natural light to flood in. The spa is an oasis of comfort and modernity with its host of indoor and outdoor relaxation areas, rock grotto, sun terraces, mountain sauna with snow terrace, iBed solarium, ice and shower zone, and meditation room. A glass walkway connects the spa to the hotel for when the snowy days and nights are too cold to face.
On the menu are facials from Clarins, Sensai and Dermalogica, which includes everything from a classic hydrating facial to the Ultimative Sensai Tschuggen Facial. Body firming, contouring and anti-cellulite treatments are also available using Cellcosmet products, a Swiss cosmetics line, as are full-body massages and reflexology for the jet lagged.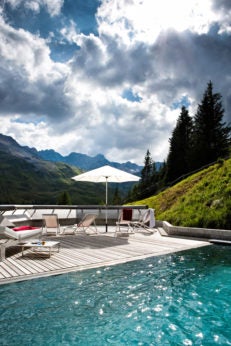 For those who seek muscle-healing treatments, traditional Ayurvedic body therapies and salt baths are the answer for sore muscles or chronic pain. Enjoy a soothing treatment in one of the two spa suites or in one of the 12 treatment rooms. Romance packages and private wellness cottages are available to rent for two to three hours.
New in August 2018 is the Bergoase Wellness Hike, which starts at the Tschuggen Bergoase and leads to the Schwellisee. Enjoy a healthy snack during your break at Restaurant Alpenblick and receive 25 percent off on all spa treatments. After the hike, sit down at the one-Michelin-star La Vetta restaurant for a healthy two-course meal.
All summer (from 29 June to 8 September) the spa is offering Spa Week, which includes free, unlimited access to the spa and a variety of treatments during your week of choice.
For more information, visit tschuggen.ch