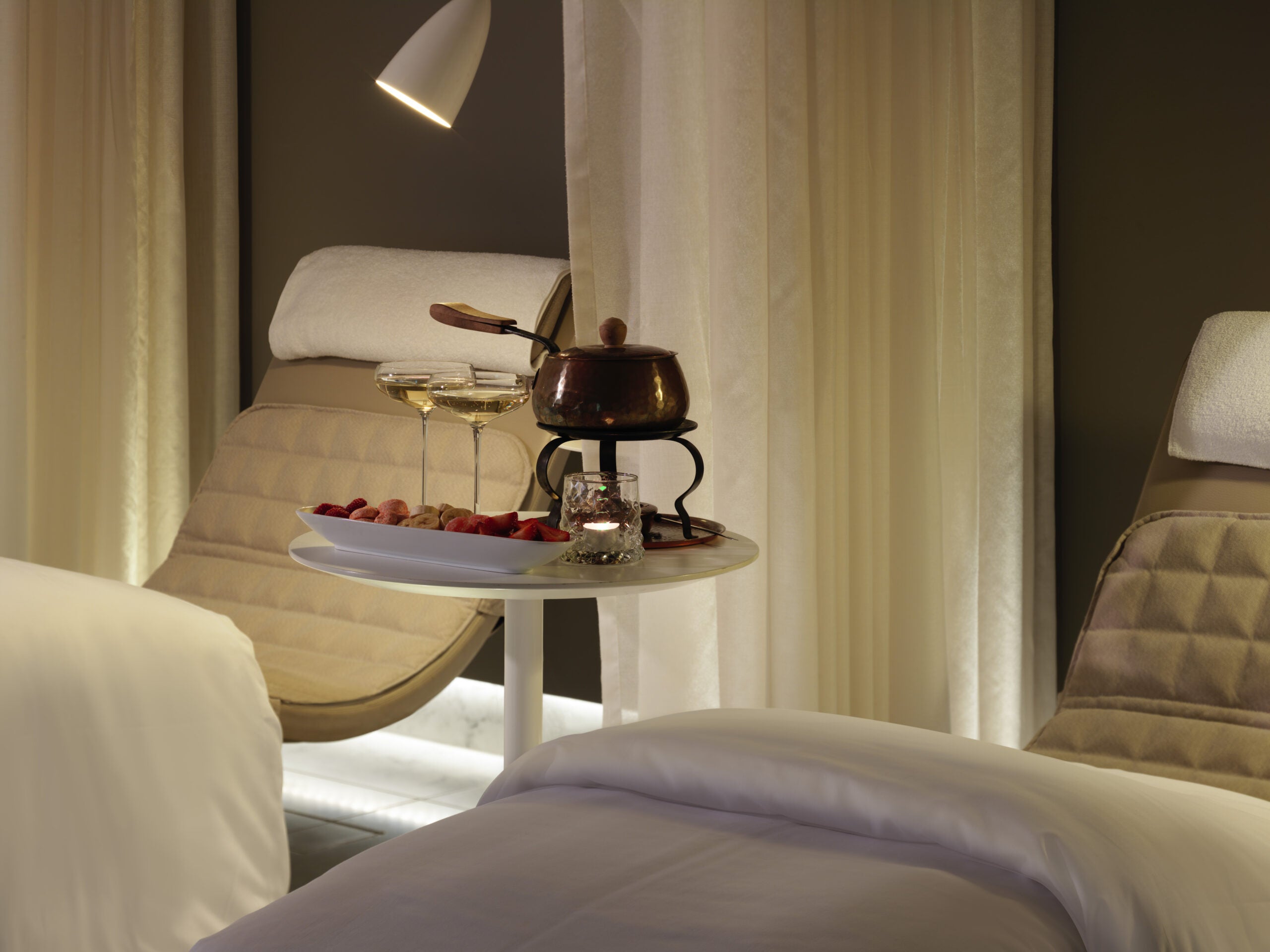 Located in the iconic Sea Containers building, the glamorous Agua Spa at the Sea Containers London hotel appears as though it belongs more in the heart of Hollywood than the bustling British city. Step away and relax in a glitzy and stylish oasis designed to remove you from the stressors of life and reinvigorate your sense of well-being. Next time you find yourself in London, this spa is a can't miss. 
This year, the spa launched its Little White Book, an after-care and educational brochure that includes comprehensive Q&A's with brand experts and industry leaders so you can have access to proper after-care instructions and at-home self-care outside of a plush treatment room. Featured in the book is advice on how to sustain a healthy lifestyle and increase the longevity of treatments long after you've left, plus tidbits like achieving skin health through detoxification with industry skincare leader, Eve Lom and managing exposure to pollution from de Mamiel founder, Annie de Mamiel.
Inside the book, which is the first of its kind offered to spa clients, you'll also find information on how to obtain the perfect shave, steps to creating aromatherapy blends and deal with emotional health as it pertains to the nervous system.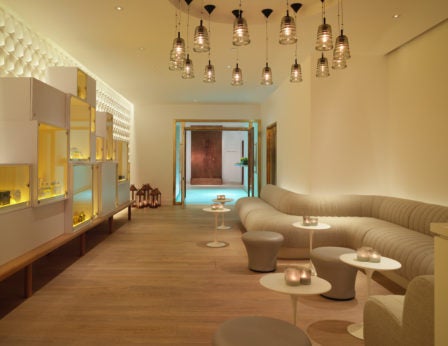 While the book itself is revolutionary, there's nothing quite like an experience at the Agua Spa that will kickstart your self-care regimen. From relaxing in the Spa Playground, a multi-sensory social room where you can relax pre- and post-treatment, to one of the plush spa treatment rooms to the Glamour Room where you can get a pedicure, wax or brow tinting, the spa is a luxurious place for both men and women to feel their best.
"Our massage treatments [are most popular]," says Jacqueline Kneebone, Spa Director of Agua Spas. "We have kept things very simple with three basic grades of massage —  custom, custom guru and our agua Advanced Bodywork that are offered in various time options. Our custom and custom guru massages use a combination of relaxation and then more advanced techniques for the guru, based on guest needs. Every guest is different and we should be making sure every treatment meets their requirements, the personal touch is what they appreciate and why they return."
We recommend trying the Mud Cure, a body exfoliation treatment in the spa's traditional Turkish bath and mud room. This original Agua Signature treatment allows you to experience the best of the soothing spa as well as a traditional Turkish bath. The spa carries brands such as Several, Dr Jackson, Spies and Natural Bissé with a strong focus on organic, natural products that have a forward-thinking, results-driven edge. 
Just because a day at the spa isn't enough, reserve the hotel's crown jewel: The River View Apartment. Designed by Tom Dixon, you'll have sweeping views of the River Thames, bespoke furniture and art-inspired, modern decor. There's a corner master suite, as well as a dining room table for 16 of your closest friends to enjoy dinner from a private chef. The suite can be arranged to include two bedrooms if you're traveling with kids or enjoy the 1,200 sq ft space for yourself.
For more information, visit seacontainerslondon.com