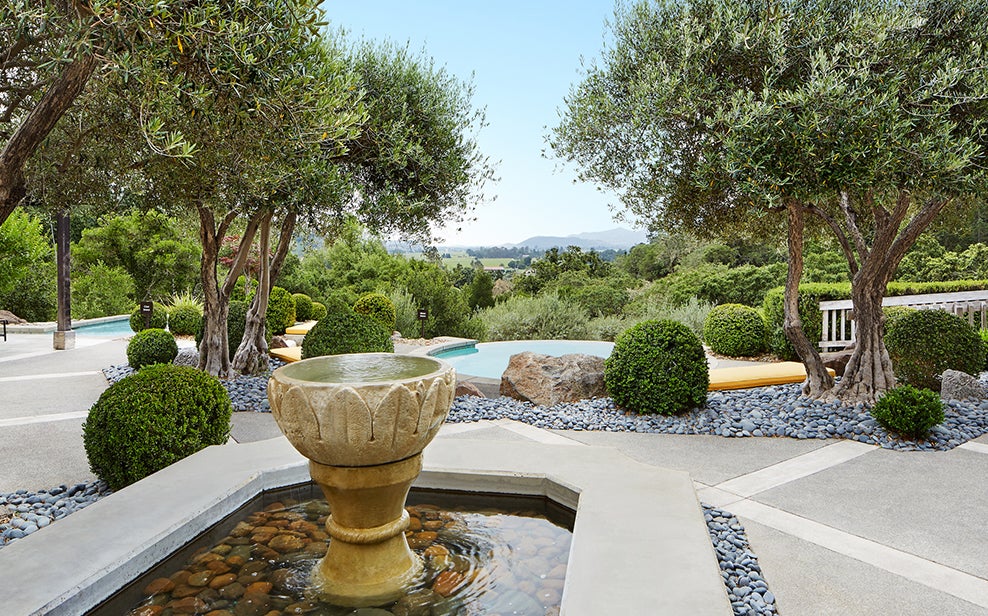 Set among 33 acres of olive groves, Napa Valley's most acclaimed five-star resort, Auberge du Soleil, is one of Napa's preferred getaways in California's famed wine region. Though Michelin-starred dining and world-class amenities attract guests to the hotel year after year, it's the Auberge Napa Valley Spa that keeps them coming back.

Reserved exclusively for hotel guests, the spa is a reprieve from a day's worth of indulgence. The serene oasis overlooking the vast rolling hills of the region is shaded with olive trees flanking the expansive courtyard, while the bubbling fountain (the centerpiece of the terrace) features three stone fountains with stone brought over from an ancient French monastery. The courtyard features topiary and lounge chairs with sweeping vistas of the Napa region to enjoy before or after your treatment.
The spa encourages guests to look within, offering restorative treatments that reset both mind and body. You'll never get enough of the treatments, whether it's the 90-minute deep-tissue massages, such as the Auberge Attunement and Auberge Head to Toe; the Auberge Purification Ritual, which takes place on the spa's outdoor deck; reflexology; Himalayan Salt Stone massage; Thai massage and energy work; or the hair and scalp renewal add-on. Customized massages and therapies are available, as are romantic couples retreats with yoga and massage.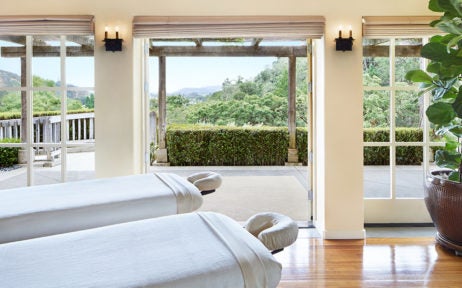 Full-body restoration is a key focus of the spa, so it's only fitting that advanced skincare treatments, bath rituals, microcurrent face lifts and neck and eye masks are on the menu. Recently, the spa partnered with renowned natural beauty brand, Vintner's Daughter, and are incorporating the brand's coveted Active Botanical Serum into their facials.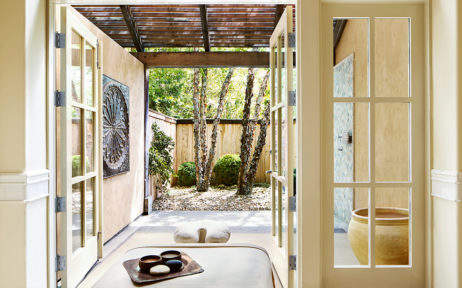 As for your stay? We recommend reserving one of the Private Maisons at Auberge: Champagne or Loire. Both offer 1,800 sq ft of privacy, featuring views of the valley, a spacious master bedroom, master bath with steam shower for two. A trellised terrace extends beyond the living room, perfect for the days you aren't exploring, and the in-room fireplace will warm you up when the day gets chilly. Keep the terrace doors open while you're sitting in the French Riviera-inspired living room to enjoy the peace and quiet that Napa Valley travelers return for again and again.
For more information, visit aubergedusoleil.com
Photo credit: Auberge du Soleil