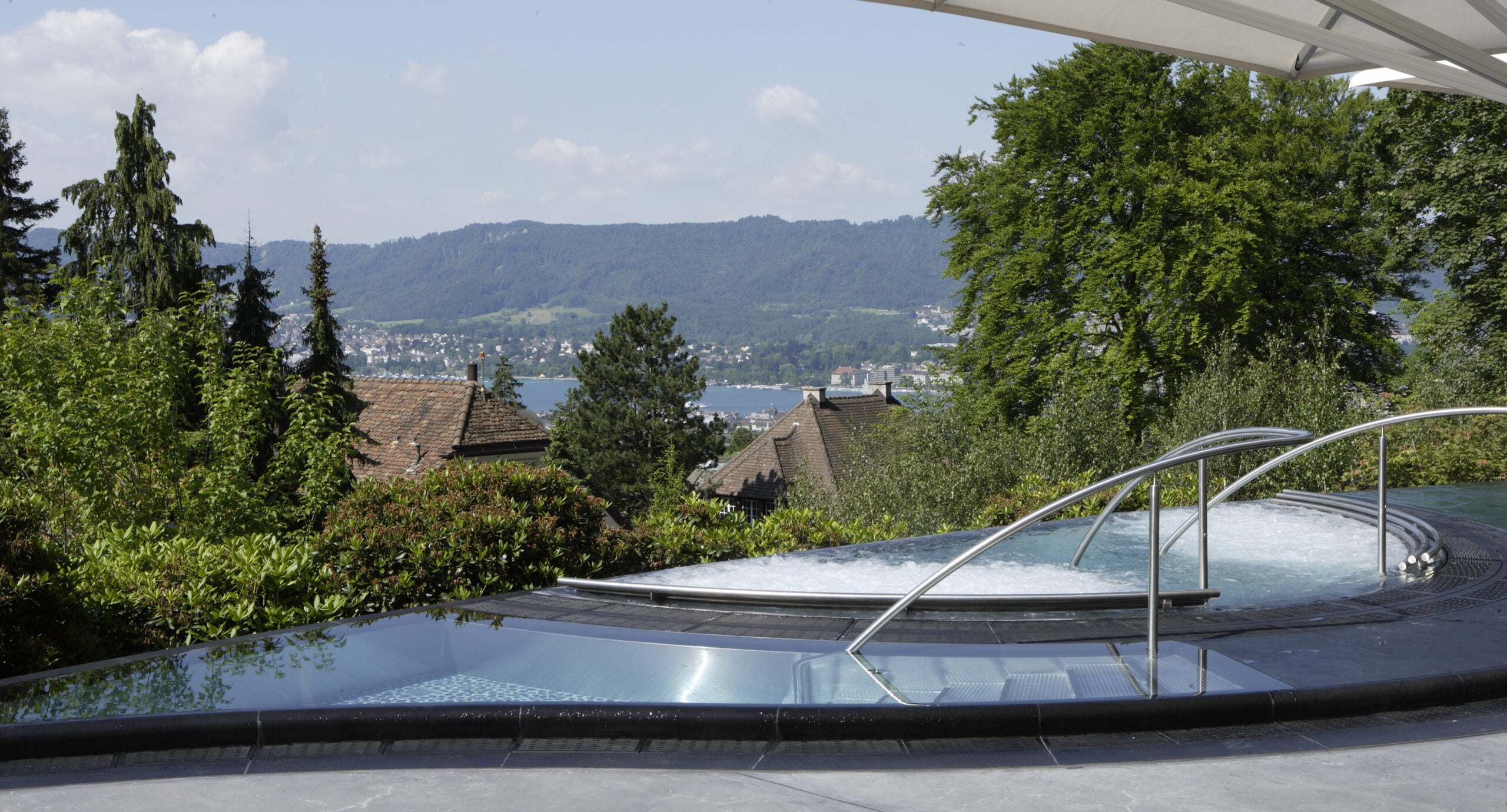 As one of the most exclusive spas in all of Switzerland, the award-winning Dolder Grand Spa has once again outdone itself with the launch of personalized wellness programs that go above and beyond your typical spa menu. Recently on the menu is SWAMI GenoType nutritional analysis, a computer software system that helps you discover the best diet for your needs.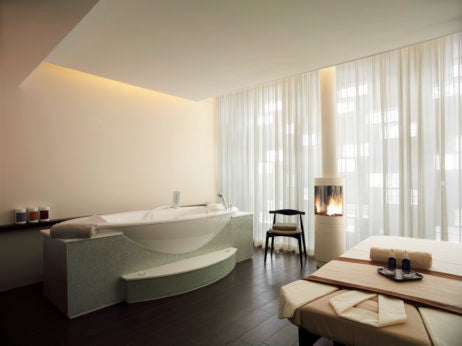 During a consultation with one of the spas in-house doctors, you'll discover your personal genotype through blood work, fingerprints, medical history, biometric measurements and more than 90 other pieces of information. Once your data is collected, you'll receive a custom-tailored diet that helps determine which foods are good for you, and which to avoid based on your genes. Not only will you receive this information to take home with you, the spa partnered with The Dolder Grand's restaurants to make dishes with your suggested foods for the duration of your stay.
In addition to helping your diet, SWAMI GenoType ($290) can evaluate each individual food to see its cholesterol level, gluten content, antioxidant count and more to discover which foods are superfoods or toxins, according to your bloodwork and biometric information.
While this program is available on its own, if you opt for the spa's three-day, seven-day or 14-day spa programs, the SWAMI GenoType nutritional analysis comes included. For a more relaxing experience, you can always visit the day spa for a massage, facial or manicure. The Medical Wellness program at the spa also has specialists in dermatology, allergology, aesthetic medicine, dermatocosmetics and lasers – non-invasive facelifts, mesotherapy and wrinkle treatments are on the menu. Plastic surgery consultants are also available for all of your aesthetic needs. The ambient, neutral-hued spa is an oasis of wellness and relaxation with views of the lake and natural sunlight streaming through floor-to-ceiling windows – no matter what treatment you choose, you're bound to have a relaxing experience.
To complement the ultimate pampering session, book the Maestro Suite – a 4,305 sq ft suite that offers two floors of living space. The two-bedroom suite has a living and dining room, lounge terrace, library and on-call butler service for your every need. Organize in-room spa treatments or chef-made dinners in the privacy of your palatial suite. From $14,500 per night.
For more information, visit thedoldergrand.com 
Photos: The Dolder Grand