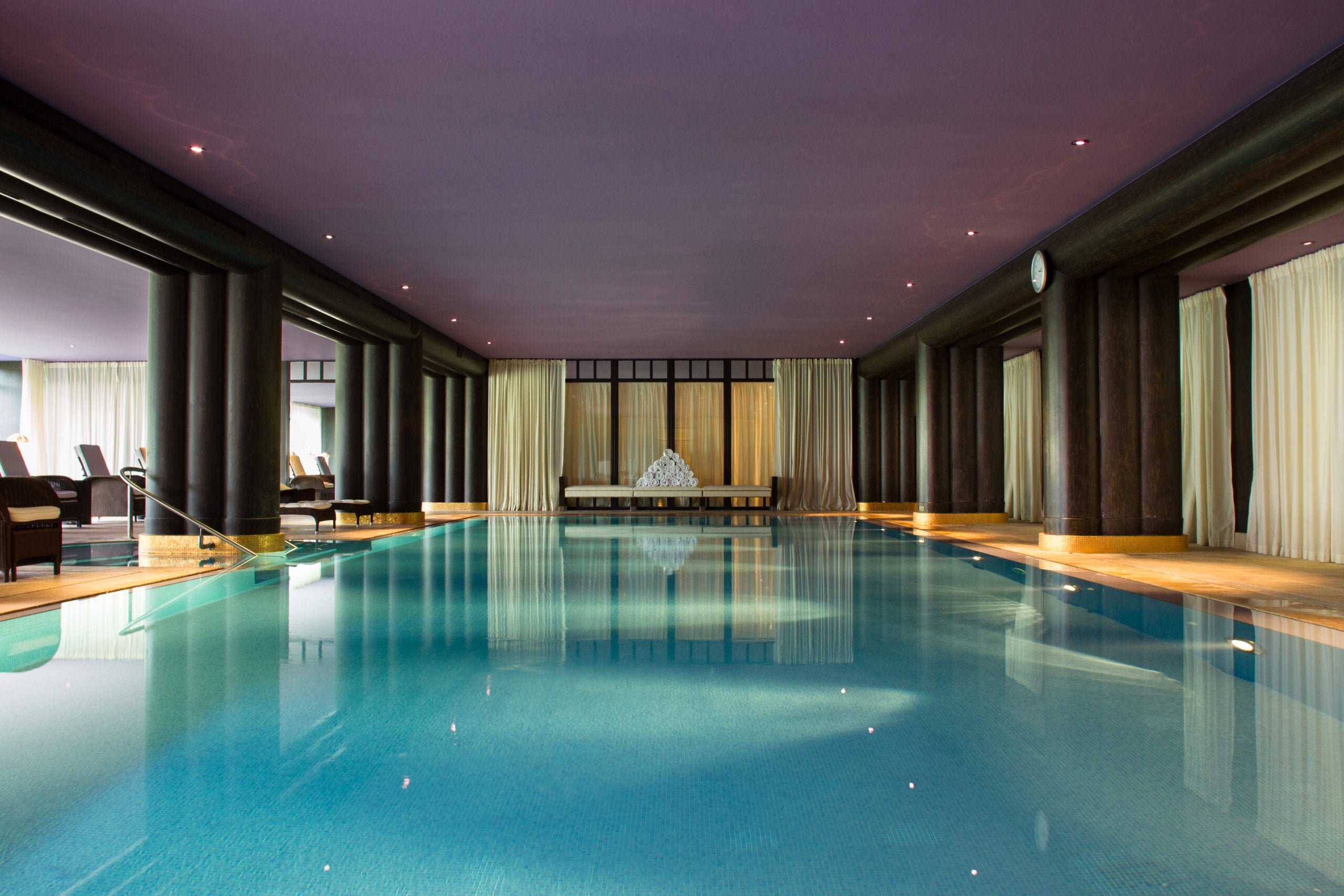 Perched along the shores of Lake Geneva, the 10-acre La Réserve Hotel and Spa is located among lush greenery just three miles outside Geneva, ideal for those seeking a quiet and relaxing stay amongst nature. Inside, the hotel's Nescens Spa (the brand's first-ever holistic health spa, opened in 2016) is perfect for world travelers who seek results-driven treatments, whether that be a deep-tissue massage or an intensive nutritional and fitness overhaul during the length of their stay. A highly trained staff of therapists, doctors, coaches and medical specialists are all on-site to help you unwind while reaching your fitness goals.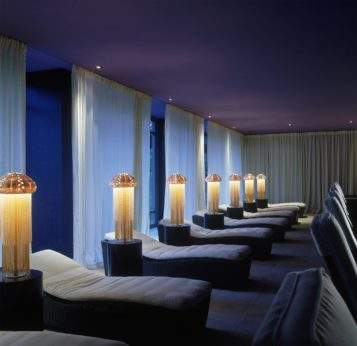 As elegant as it is helpful, the luxe spa, with 17 treatment rooms, boasts a neutral color scheme with wispy curtains and high ceilings to give a sense of openness and peace. All-white treatment rooms evoke a sense of calmness, while the celestial blue and dimly lit indoor pool area can be enjoyed before or after your treatment. Attracting both tired travelers and globetrotting spa aficionados, the Nescens Spa brings the best of Swiss beauty and health to La Réserve's guests from around the world. Whether you want a short-term reset or a long-term transformation, the spa has something for everyone.
Choose from one of the Nescens Better-Aging programs, which includes the 4-Day Break, 7-Day Program or the Intensive Program. Starting with an in-depth diagnostic test from a team of preventative medicine and osteopathic doctors, as well as a nutritionist, you're given a customized treatment plan that helps you slow down your own aging process by addressing weight, stress, fatigue and other risk factors. Through nutritional help from the hotel's healthy Café Lauren, physical activity (like the hotel's group fitness classes or personal training) and treatment (massage, facials or cosmetic procedures), the Nescens Spa team will address aging both inside and out. Create a customized fitness and nutrition plan for a detox retreat from one of the on-site coaches for a healthy and holistic stay — you can consult your coaches well after your journey home for your more long-term-focused goals.
Of course, other treatments are on the menu, such as your classic massage therapies (de-stressing massage, detox body wraps and body scrubs); facials, including some impressive caviar and ice-crystal treatments from La Prairie; and repairing body care treatment. Post-treatment, you can lay near the 52-ft indoor swimming pool, visit the hammam, sit in the saunas or bask in the solarium. Thanks to the idyllic location outside of the city, you can listen to the birds chirping as you soak in every second of your calming spa retreat.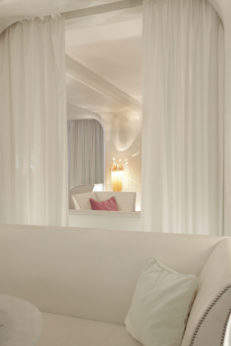 As for your stay, there's nothing more exceptional than La Réserve's Royale Suite, mirroring the hotel's aesthetic of old African lodges. The 1,420-sq-ft one-bedroom suite has vistas of the lake and Mont Blanc from its 1,076-sq-ft terrace on one end, while its other terrace has picturesque views of the park. A dining room for eight and a whirlpool-bathtub is all you need to sit back and take in the views of this spectacular lakeside hotel and spa whether you're alone or traveling with family.
For more information, visit lareserve.ch