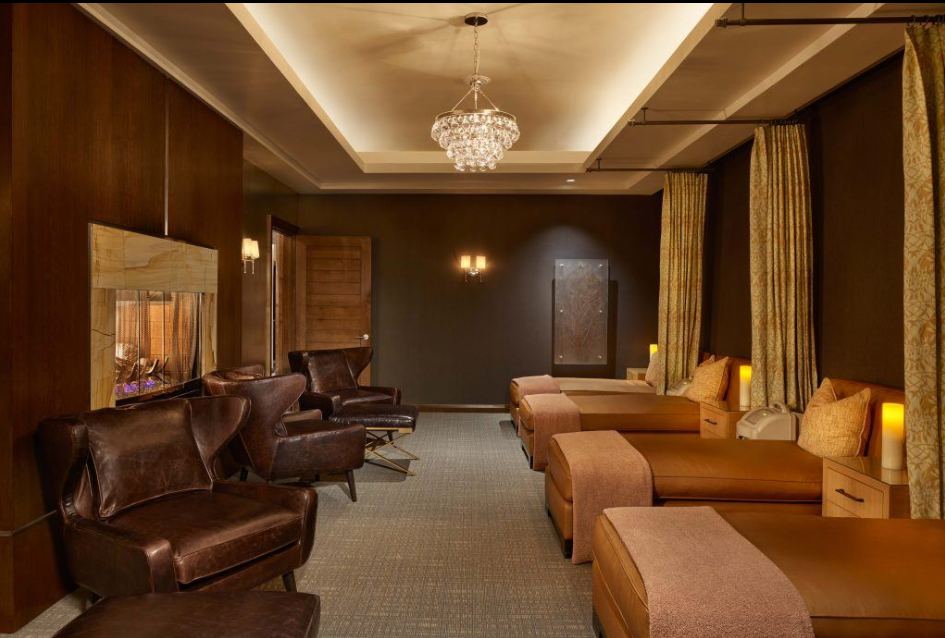 Known as one of the best spas in the world, the Remède Spa at The St. Regis Aspen is nothing short of exceptional. Located in one of Aspen's finest hotels, the spa is the perfect reprieve for a winter's day worth of skiing on Aspen Mountain or a summer's morning of hiking or mountain biking. Come to soothe tired muscles or fight fatigue from high altitudes with one of the spa's world-class treatments.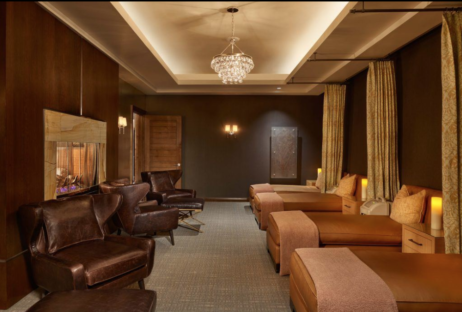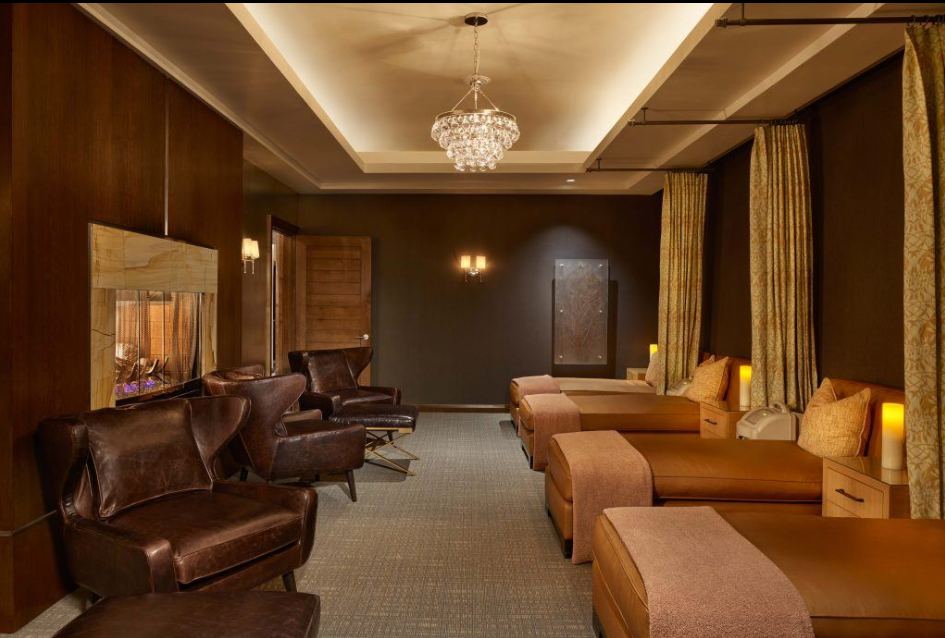 The sprawling 12,000-sq-ft spa has 15 treatment rooms, an oxygen lounge, steam caves, cold plunges, hot tubs and a fitness center with a neutral, mountain-inspired atmosphere (think: a stone and wood fireplace in the relaxation lounge and rustic leather chairs). While the spa offers body treatments, aromatherapy, energy work, facials, nailcare, waxing and hydrotherapy, plus hair and scalp treatments, they've recently expanded the menu to include cutting-edge wellness rituals.
We love the newly launched CBD Healing Customized Massage which uses CBD Hemp Oil during your massage to alleviate muscle tension and stress on a deeper level while reducing inflammation and anxiety. Under the Next Generation Wellness program, the spa hopes to bring the newest treatments to spa-goers. Other treatments include the Scientific Organic Customized Facial that uses 100 percent natural ingredients, derived from botanicals, for a results-driven facial that's as good for your skin as it is for the environment.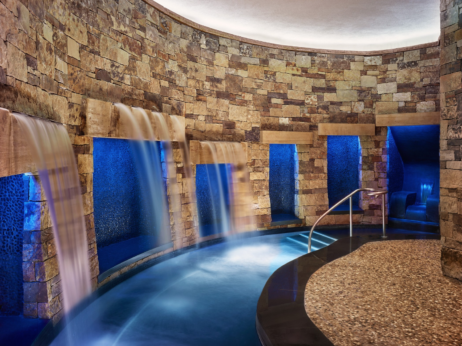 The popular Rocky Mountain Ritual is a favorite at the spa – indulge in a full body treatment that uses aromatherapy and a warm hydrating cream from head-to-toe that rejuvenates your skin and promotes deep relaxation. You'll be treated to a foot and scalp treatment and a 30-minute massage with a warm moisturizer. End your treatment sitting in the outdoor hot tubs while you overlook the Rocky Mountain backdrop.
In the winter, you can also partake in the Mala Experience Aspen Spa Treatment. In partnership with Seeds of Remembrance founder, Alexa Webster, you'll enjoy a one-on-one consultation with her to come up with a personal mantra and receive a mala bead necklace based on your intentions. After Qigong meditation, she will guide you through a river-blessing ceremony before indulging on healthy bites.
During your stay, rest your head in the Presidential Suite, the crown jewel of The St. Regis Aspen. With views of Aspen Mountain from the top floor, the suite is a resplendent mountain-inspired room with 1,900 sq ft of space. It's chic, comfortable and the ideal reprieve after a day of hitting the slopes.
For more information, visit stregisaspen.com