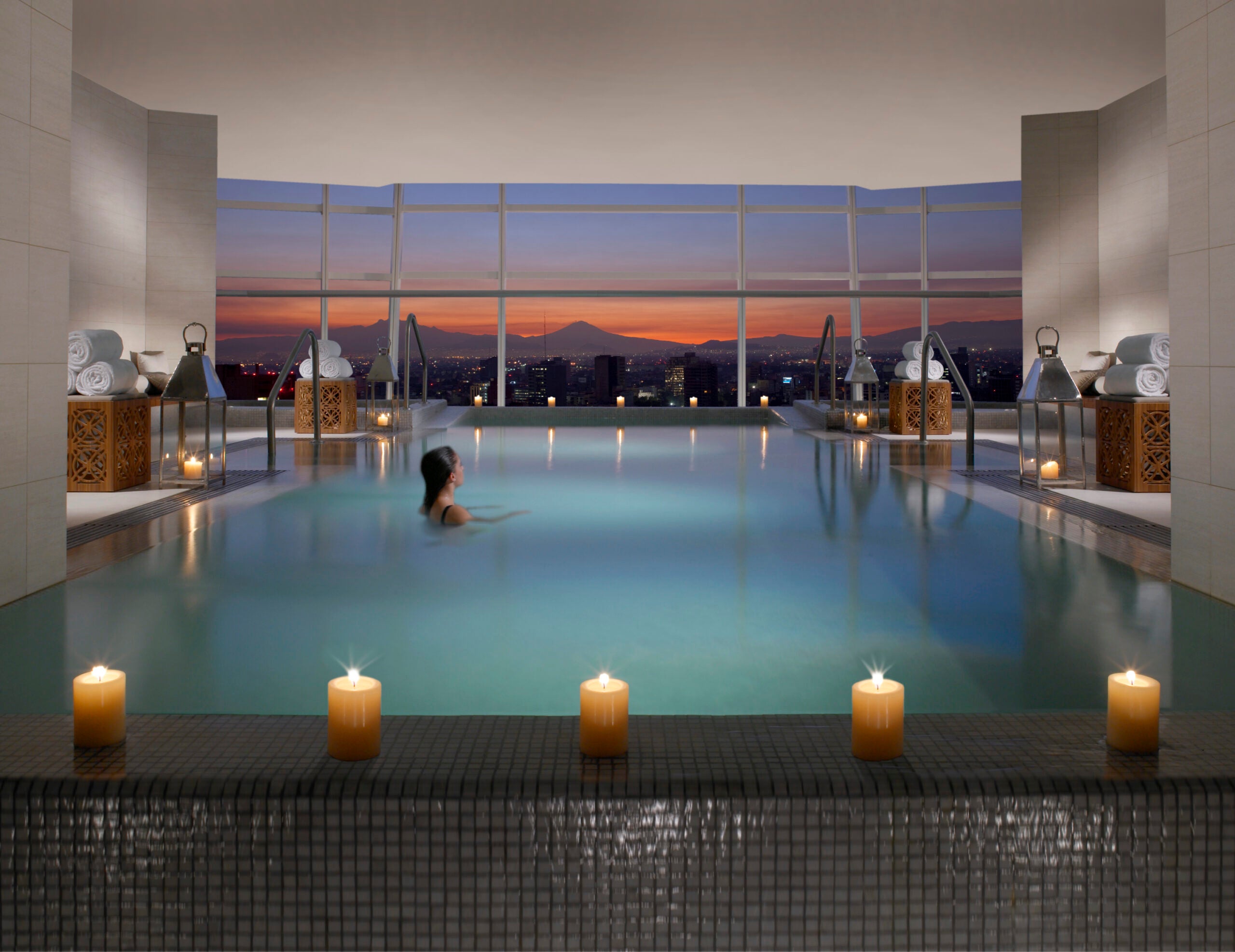 Overlooking Chapultepec Park on the 15th floor of The St. Regis Mexico City lies the spacious 10,000-sq-ft Remède Spa. Mirroring the city's cosmopolitan feel, the elegant spa is modern and chic with a calming ambience perfect for a day — or weekend — spent being pampered at the world-class facility.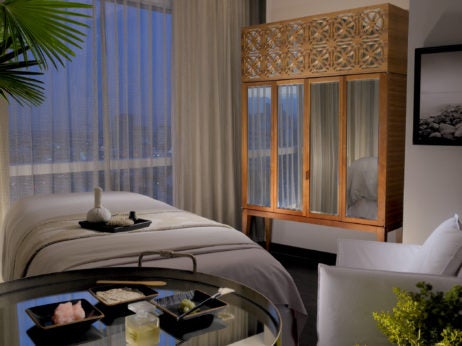 The spa recently introduced its signature Meditation Butler by Remède Spa, a series of new treatments that help with sleep and relaxation with a strong focus on meditation. One of the key experiences on offer: Muse, a brain-sensing headband. This unique treatment gives real-time audio feedback on brain activity while you're meditating and aids the user to refocus their wandering mind. Using advanced technology, the goal of this headband is to make the mind more resistant to distractions and promote better sleep and quicker stress relief by teaching you to meditate. Request the headband for a pre- or post-treatment meditation to get the most out of your experience.
Upon arrival, we suggest booking the new 90-minute Mindfulness Sleep Ritual to combat stress from jet lag or otherwise. The luxe facial begins with facial reflexology and a massage using quartz and essential oils to calm the nervous system, ending with mindfulness meditation using the Muse headband. If meditation is already something you're confident in, the spa has a range of classic massages (you can choose anything from hot stones to paraffin foot wrap to a scalp massage); therapeutic massage (think: a shiatsu massage that hits all your pressure points); customized body polish; salt scrub; milk wrap; maternity treatments; nail services; and beauty services, including waxing, makeup and hair styling.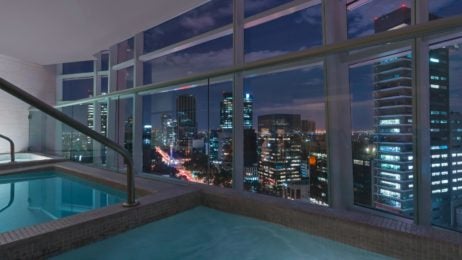 If you prefer a spa experience in the comfort of your own room, the Meditation Butler has a new in-room treatment that helps you sneak in those extra z's: the Profound Relaxation Ritual. Expect aromatherapy, a shiatsu massage, hot tea and use of the Muse headband for a peaceful meditation in the comfort of your hotel bed. Book before bed to get the most from the treatment. And what bed is more sumptuous than that in the St. Regis Suite? For a stay as pleasant as your spa experiences, book the hotel's largest suite (3,089 sq ft) to enjoy views of Chapultepec Castle, Diana the Huntress Fountain and the Angel of Independence in this contemporary-styled fortress that houses a living room, library, kitchen and private dining room. Ambient lighting accentuates the deep, clean tones of green, brown and beige, while wood paneling and brass accents transform the room into a modern oasis of comfort.
For more information, visit stregismexicocity.com