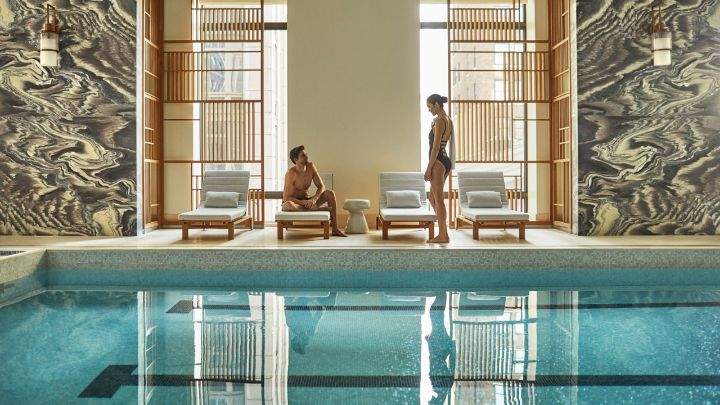 Just this year, The Spa at Four Seasons Hotel New York, Downtown launched the exclusive Haute Couture Treatment by Dr Burgener, Switzerland, one of the world's top luxury skincare brands. The Spa is known for its over-the-top packages and ultra-luxe treatments, so it comes as no surprise that the latest offer offers the best of the best skincare treatment.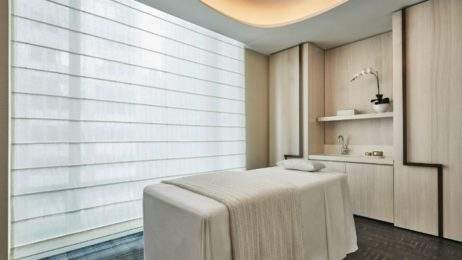 Located in the heart of Lower Manhattan, the Four Seasons Hotel offers some of the best amenities and accommodations in the city. In true Four Seasons style, each facet of the gorgeous 189-guest-room property is dripping in luxury, and The Spa, with its calming neutral tones and modern decor, is no exception.
The Haute Couture Excellence Package, launched in February 2018 and available at only one other Four Seasons property, Grand-Hôtel du Cap-Ferrat , begins with a skin analysis followed by your choice of a three-month or 12-month customized program using natural ingredients and non-invasive techniques. You'll receive a 'Therapy Box,' which includes anti-aging products and various cosmetics designed to last the duration of your treatment package. Each product you receive is made exclusively for you in the brand's Swiss laboratory by founder Dr Pauline Burgener and her highly trained team.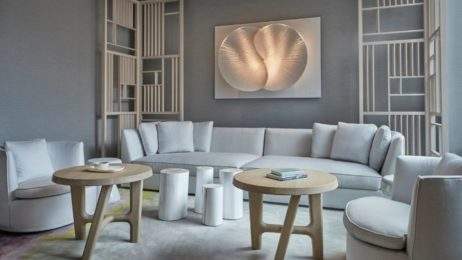 For those who want a more personalized approach, the 12-month package option includes a follow-up by Dr Pauline and a Haute Couture expert in addition to Haute Couture facial treatments each month to improve microcirculation and cell regeneration. Every three months you'll be treated to a re-analysis of the skin to see your results and whether the products are working for you.
Apart from the Haute Couture treatment, the seven-treatment-room spa offers a wealth of indulgent options, including a Luxury Green Caviar facial, Collagen Firming Facial (also from Dr Burgener, Switzerland), in addition to massage and bodywork, a crystal detox, mani/pedi, meditation and fitness, healers and wellness packages. After your session is done, enjoy the outdoor terrace and sun deck or lay near the indoor pool after your session is done.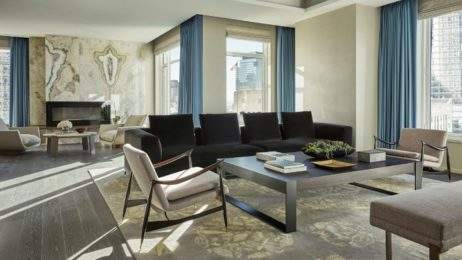 If you prefer a more private oasis, organize an in-room treatment when you book the Royal Suite, the hotel's largest and most opulent accommodation. Spanning 2,400 sq ft, the one-bedroom palatial stay covering half of the 24th floor offers a reprieve from the bustle of the city below. You'll be welcomed with a flood of natural light from its massive floor-to ceiling windows, a neutral, calming color palette and mid-century decor. It'll be hard to ever leave your room, especially with unparalleled views of downtown.
For more information, visit fourseasons.com
Photos: Four Seasons Hotel New York, Downtown