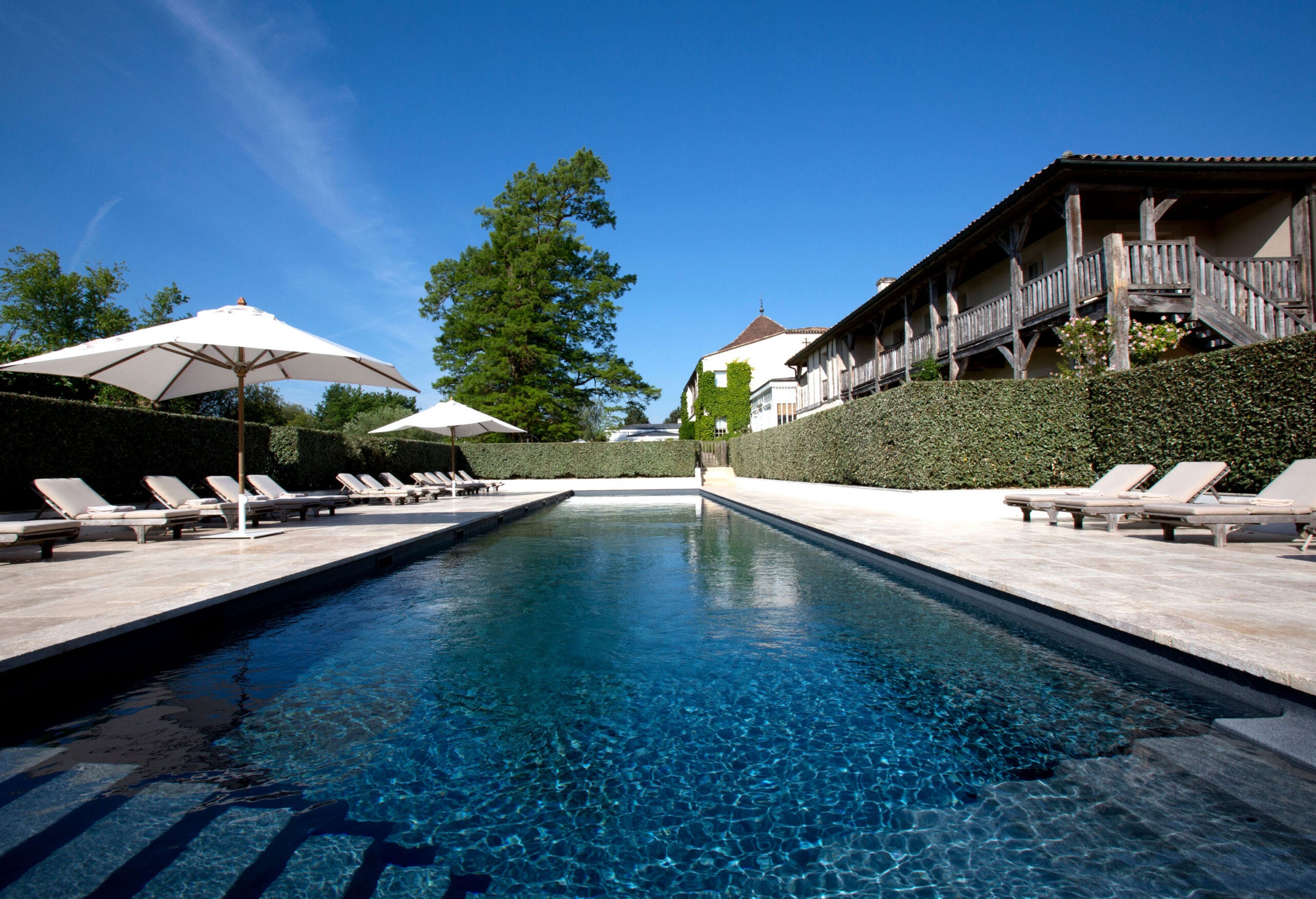 The French paradox is one that we can most definitely get behind — it is the belief that the French diet and lifestyle is paramount to good health, despite what some other studies say (read: lots of cheese and wine is good for you). At Les Sources de Caudalie in Bordeaux, the French paradox is celebrated and upheld at every turn — especially at the beautiful Caudalie flagship spa.  
The skincare brand Caudalie was created by wife and husband Mathilde and Bertrand Thomas in Bordeaux, where the spa and hotel are located. Mathilde's parents own and operate the neighboring Château Smith Haut Lafitte and, upon noticing the discarded debris from the grape harvest, Mathilde and Bertrand met with professor Joseph Vercauteren, laboratory director of the Pharmacy University of Bordeaux, who extolled the skincare virtues of the grape seeds. Mathilde and Bertrand set out to use the grape seed polyphenols in skin care and so Caudalie was born. The grape polyphenols are some of the most powerful anti-oxidants and fight free radicals that cause ageing. The products also use viniferine from grapevine sap that is up to 62 times more effective than vitamin C. The word caudalie refers to aftertaste of a sip of wine and how long that aftertaste stays on the tongue ("the haunting scent of wine") — in this case, it applies to the lingering effect of the grape seed on the skin.  
The Vinothérapie Spa is surrounded by acres of vineyards and is complete bucolic bliss. There is an outdoor swimming pool to swim laps with the pretty countryside as your backdrop, or spend a lazy afternoon luxuriating in the outdoor hot tub. Inside, the spa is as serene as its surroundings. There's an indoor thermal bath, steam room and a hydrotherapy infinity pool with more ridiculously pretty views of the French countryside.  
The treatments naturally use Caudalie products and we highly recommend the Vinothérapie facial. The deep cleansing treatment is ideal for stressed-out, congested skin and leaves a hydrating glow that lasts for days. The facial is customized to your skin's needs and the therapists are very knowledgeable and offer expert advice to continue the regime at home. For my facial, a Clarisonic brush was used with a gentle buffing cream to exfoliate and remove dead skin cells, followed by a glycolic peel and a purifying mask. The best part of the facial was the use of hot and cold stones to massage the skin and tighten pores; the result is both relaxing and refreshing.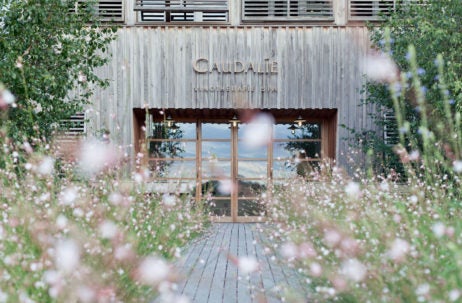 The body treatments also celebrate the humble grape: the puntastically-named Pulp Friction massage uses fresh grapes and there's a red wine bath or a Merlot wrap to choose from.  
Caudalie Signature Facial from $130. Contact sources@sources-caudalie.com, +33 557 838 383, sources-caudalie.com