For more than 15 years, Spencer Hart has been a favorite in suiting for everyone from Prince William to Orlando Bloom to Kanye West (music legend David Bowie was also among the label's high-brow clientele). Known for simple colors, classic lines and timeless style (think: the perfect black suit and white shirt), the brand aims to redefine the modern-day man's closet with the launch of The Wardrobe.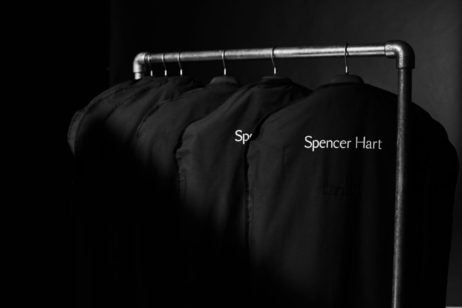 This appointment-only, made-to-measure service is designed with the modern businessman in mind who spends nearly 365 days a year in a suit and want to maintain a sartorial sense but don't necessarily have the time to shop for themselves. The Wardrobe offers a year's worth of outfits (46 pieces with 15 outfits total plus a cashmere coat) that are designed specifically for their climate, day-to-day activities, style preference and fit.
The service begins with an initial consultation at the Spencer Hart headquarters in London's Marylebone neighborhood, though the team is able to fly to you anywhere in the world should this be out of the way. The process can be completed over any length of meetings the clients prefer depending on the level of customization and detailing they'd like. It's in this first meeting the team can determine your taste and translate that to fabrics and fit.
Once your wardrobe is designed and you've signed off, it takes ten weeks to deliver your entire wardrobe. Finally, once the garments are ready, meet with the team once again for any alterations or feedback on the pieces. Throughout the year, the team will notify you about new launches you might be interested in. As always, they're on call for any customizations or styling questions you may have throughout the process.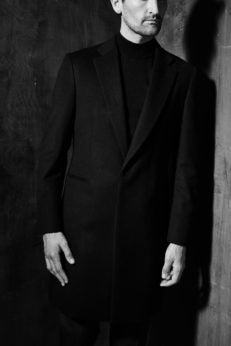 British founder Nick Hart's career began on Savile Row, so you can expect a hawk's eye for detail and precise tailoring skills in everything he does. His less-is-more approach ensures that these pieces will be in your wardrobe for years to come, bypassing trendiness and excess for timelessness.
From $40,000, spencerhart.com