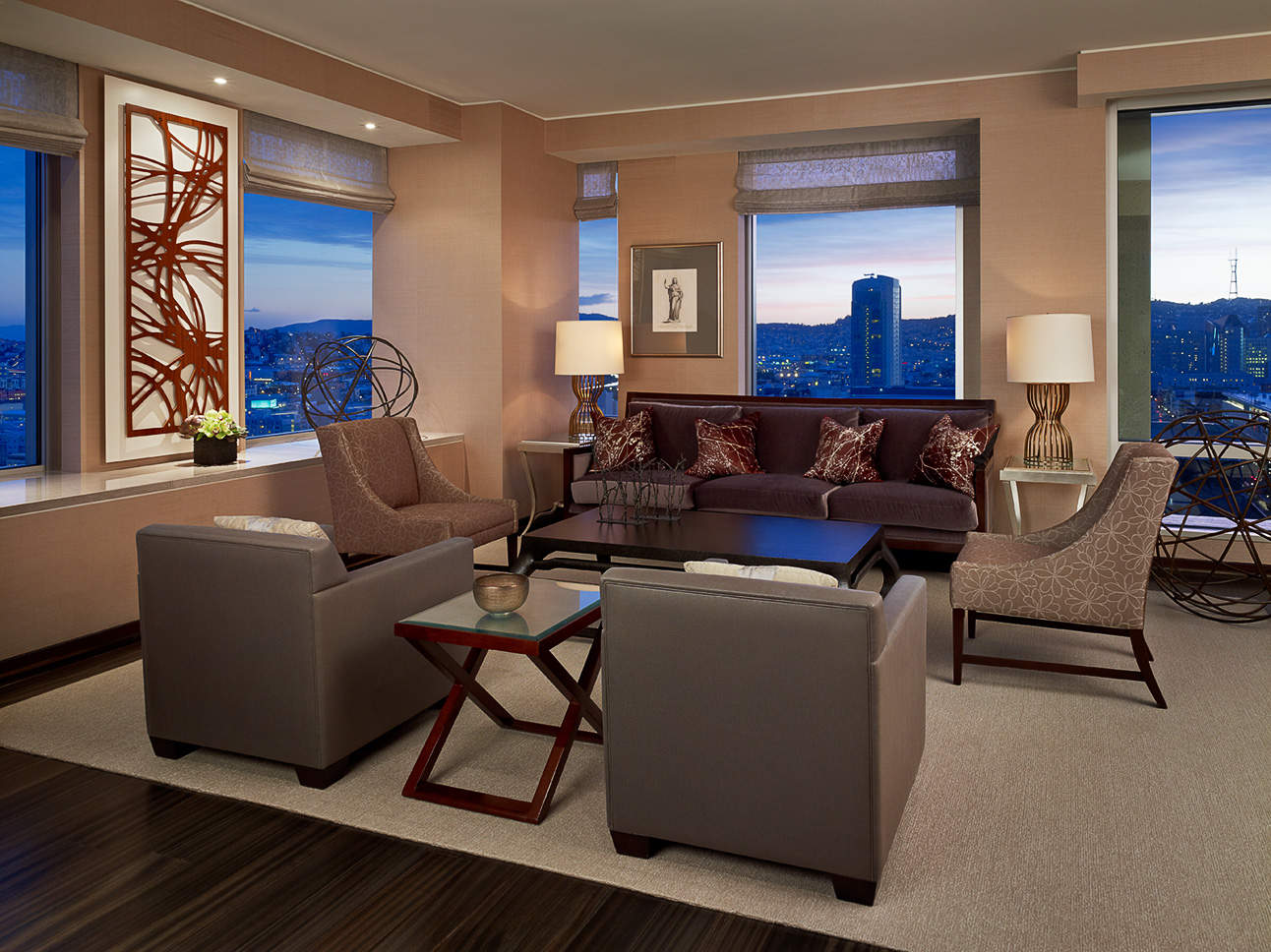 St. Regis San Francisco is giving couples the opportunity to truly indulge in their love for one another this Valentine's Day with an extraordinary and unparalleled two-night package in their Presidential Suite.
The Valentine's Day package, which starts at $50,000 per couple, not only includes two nights in their most exclusive suite, but comes with an array of extravagant activities including an in-suite candlelit dinner and a couple's massage. A private butler will also be at your beck and call throughout they stay.
Although the St. Regis San Francisco has itself long been considered the city's go-to destination for opulence and ambience, the Valentine's Day package also includes unforgettable events in the surrounding areas.
First, guests will be treated to an exclusive experience at a luxury San Francisco boutique before heading out into the tranquil surroundings of Napa Valley for a private tour and a VIP wine tasting at the renowned CADE Estate Winery.
A gift package of Mary's Nutritionals CBD wellness products will also be gifted to both couples during their stay.
"The St. Regis San Francisco is thrilled to offer this romantic, exquisite package for our guests who want to make this Valentine's Day the best one yet," said Jacqueline Volkart, general manager of the St. Regis San Francisco. "These experiences will create lasting memories for years to come."
Alongside the Valentine's Day experience, the St. Regis San Francisco is also launching a special cocktail for the occasion, named the "Art of Love". Guests will be invited to try to cocktail, concocted from Hanger One vodka, Godiva chocolate liquor, raspberry puree and espresso, in the Lobby Lounge.
Additionally, the on-site restaurant, The Grill, is also offering a specially-curated romantic dinner for two. This meal includes Kusshi Oyster, California Spiny Lobster Bisque and Chocolate Covered Smoked Banana Ice Cream Bar.
The Extraordinary Valentine's Day Package starts at $50,000. Advanced bookings are available through the end of February 2019. For reservations or inquiries, please call 866-716-8116 or visit: www.stregissanfrancisco.com.
Pictures courtesy and copyright of St. Regis San Francisco