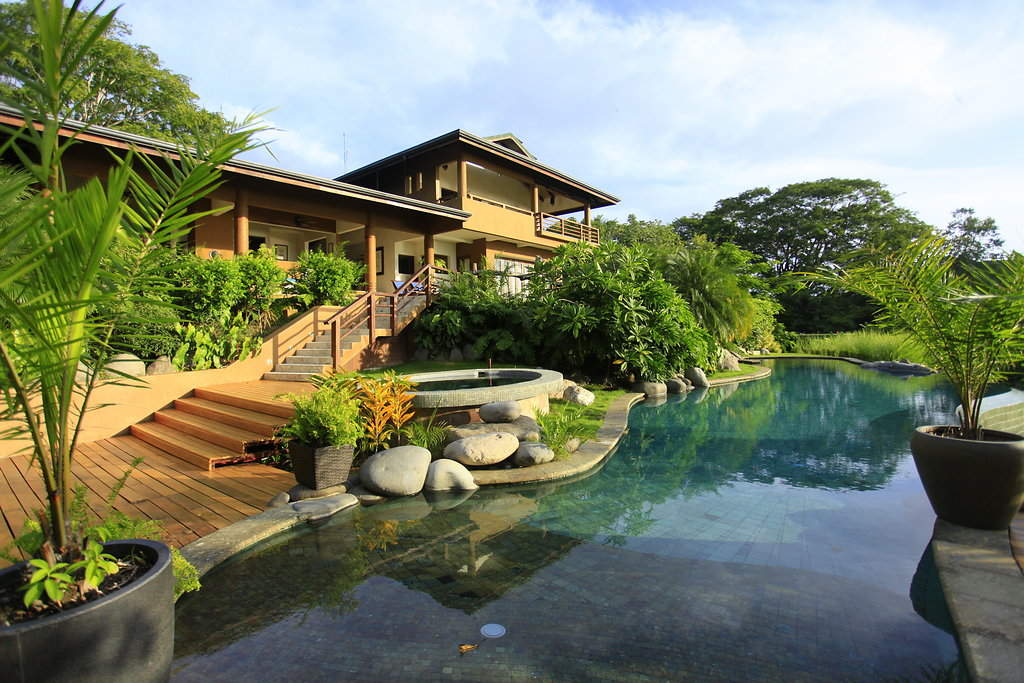 Stay One Degree founder Thomas Bennett thought his venture into vacation home rentals was over before it began. He and his wife had just finished a complete renovation of a villa in the south of Spain to a very high spec and, as it sat empty, they attempted to regain some of their considerable investment by offering it out to rent.
"The first time we rented it out, it got completely trashed," Bennett tells Elite Traveler during an exclusive interview. "We were so upset and we agreed never to rent it again, so it just sat empty."
What Bennett experienced is the reason why half of all vacation home owners choose to leave their properties empty for most of the year rather than rent them to people they do not know. But it was through this that Stay One Degree, the world's first luxury travel social marketplace, was born.
The vacation rental platform, which is aiming to overhaul the luxury homestay market, claims to have answered that most troublesome of questions: can I trust this person I am allowing access to my home? It achieves that by doubling up as a social media platform and only allowing users to rent a home from people they share mutual friends with.
Bennett says: "People are so connected today, but there is a fundamental flaw in the sharing economy and that is trust. Our view is you don't need to be transacting with strangers.
"We knew other people with a similar situation to us, so we just asked ourselves, why don't we rent to each other? And if my friend vouches for their friend, I would have no worries renting to them because of that connection."
Bennett's suspicion that this conundrum was widespread was quickly confirmed. At the end of their first year, they have 10,000 members and a huge array of luxury homes across the world that can command thousands of dollars per night. He admits the rapid growth defied his expectations, but the science behind their ethos suggests they could get much, much bigger.
A first degree of separation is defined as everyone you know and trust. If someone has 1,000 of these connections and is happy to trust everyone that those 1,000 people trust, their network expands to roughly 500,000 people.
He continues: "We started with just ten members, people that we knew closely. And then we said, well I trust you, so I also trust your friend. From there, one friend invited another friend and another and it just grew. We're offering a genuine alternative, renting to people you can feel 100 percent confident with."
But trust is not the only thing that Stay One Degree is offering their members. By renting from a homeowner, you are also accessing the intimate knowledge they hold of the surrounding area.
"People want local experiences and renting from someone you have a relationship with means you get access to local information," Bennett says.
"If you go to my home in the south of Spain, I will tell you which of the five steak restaurants is the best one. Not only that, but I will tell you the chef's name and I will make sure he looks after you. If you need a car, you don't need to rent one because you can use mine. I can also give you the details of a babysitter that has looked after my children. This is stuff you are just not going to do for a complete stranger."
This is the ethos that Airbnb feasted on in its early years, offering a genuine local experience by staying in the home of a local for a fraction of what local hotels were charging. However, as Airbnb grew into a multi-billion-dollar business, their platform transformed into a marketplace for those same hotels and B&Bs they initially took market share from. Infamously, it has also been taken advantage of by landlords looking to maximize income with short-term stays, taking entire apartment blocks off the market and inflating rents for local people.
In these fledgling days for Stay One Degree, they can offer a complete guarantee that the homes members are renting are as described and the person they are renting from is the true owner. Indeed, anyone wishing to put their property on the platform is subject to a two-hour interview as part of a vigorous vetting process. In some cases, a member of staff personally visits the home to check it is what they say it is.
But if they are to continue growing at such a pace, will those guarantees have to be compromized? According to Bennett, that is one thing they simply cannot do.
He says: "Airbnb is so different now, they have moved away from that 'come into my home' ethos which is why they were so successful in the first place. We're injecting that back in, it is right at the core of what we're doing. And the real difference between us is we know all of our owners.
"We take the vetting of our members and homes incredibly seriously. We cannot have an error there because it would undermine the trust that we are so, so careful about. If a well-known person from our network recommends another person, we tend to take the trust of that person but if someone comes to us that we don't know, they have to undertake the full vetting process. We have clear criteria in terms of what we look for in our members and our homes."
To cope with the growing demand, Stay One Degree have had to quadruple their operations team and, having initially raised $1.5million in seed money upon launch, are now seeking a further $2m to continue that rapid expansion. A large portion of this investment has already been designated to marketing, something they have yet to do on any significant scale.
Their main challenge is to get high-net-worth individuals to leave the comfort and familiarity of luxury hotels and take the initial jump into this growing selection of truly spectacular vacation homes. Indeed, if one knows the right people then a luxury château in Chamonix or paradisiacal villa in Bali is available, sometimes at a fraction of what it would cost to stay in an equivalent five-star resort.
"Our members are more focused on who is in their home rather than maximizing the rental," Bennett says. "We rarely get that question: 'how much can I charge?' Instead, they are asking, 'what is a rate that is sensible that people will be happy with?' A lot of time, they agree to lower the price and only charge guests for the bedrooms they are going to use. In that case, the renters get a great big house and the owners get rent they didn't have before, so everybody benefits."