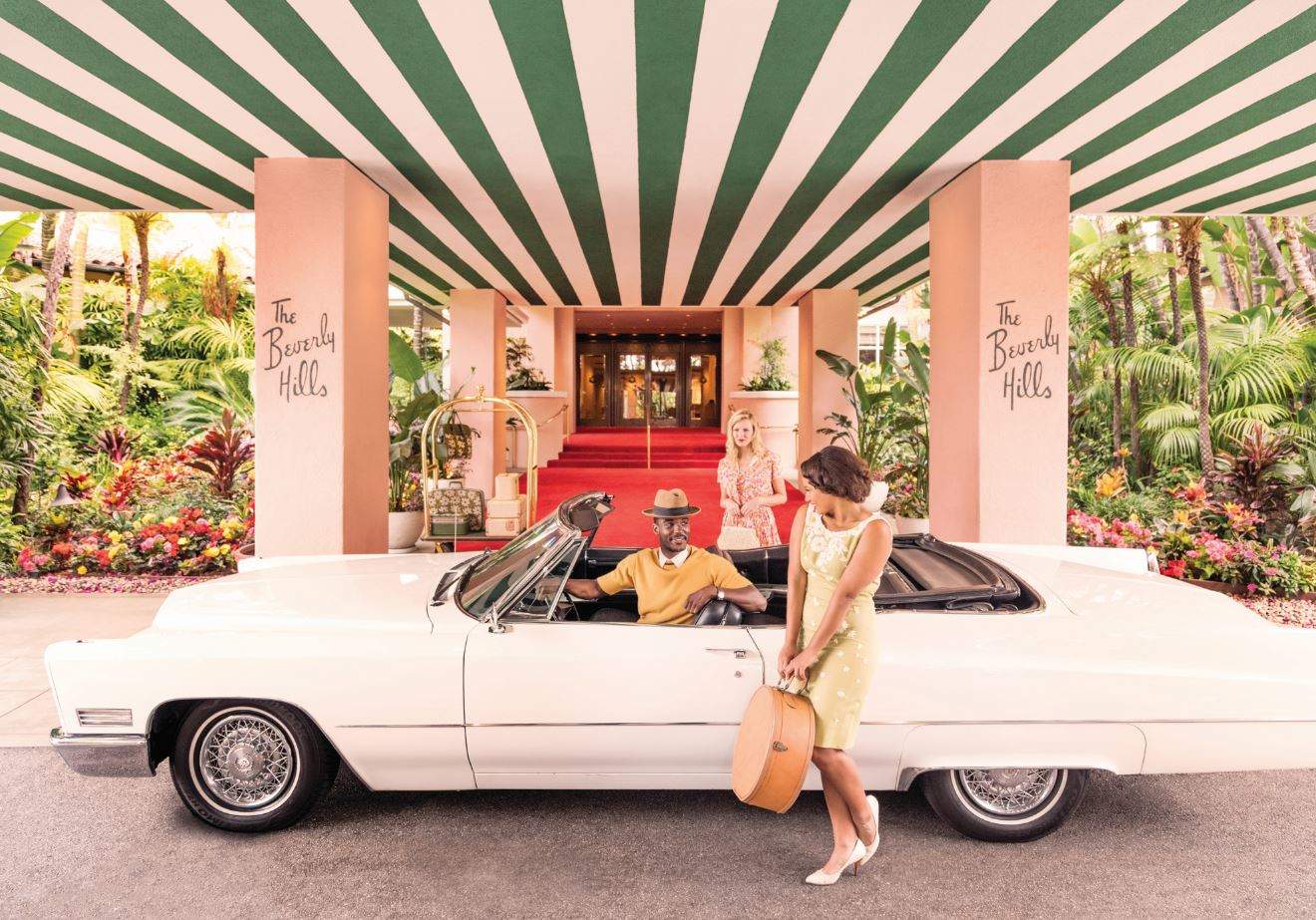 To think of Gray Malin is to envision pastel-hued, full-of-life photographs. His style is as iconic as the locations he shoots (Namibia, Bhutan and Antarctica), and his work is transportive — the instantly recognizable bird's-eye-view shots of beaches, parks and ski resorts evoke fond memories of fun vacations. In fact, his slogan is "Make Every Day A Getaway."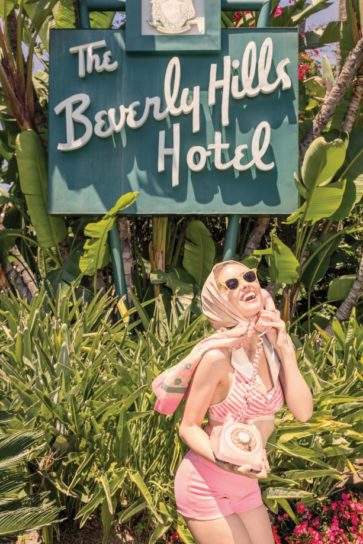 In a new partnership with The Beverly Hills Hotel, Malin looked back to the golden age of Hollywood glamour to create a collection of photographs set at the storied hotel. From the forest-green and candy-pink striped ceiling of the entrance to the banana-leaf wallpaper of the Fountain Coffee Room, The Beverly Hills Hotel has a one-of-a-kind decor that suits Malin's style and celebrates the hotel's heritage, creating a time hop to a time gone by.
Models are dressed in vintage clothing from the 1950s and 1960s, and to get some of the shots, Malin scaled a lifeguard's chair submerged in the swimming pool. "I have long been inspired by the jet-set lifestyle and splendid luxury of The Beverly Hills Hotel. The perfectly manicured grounds, perennial banana-leaf wallpaper and glimpses of famous faces make every visit to the hotel incredibly special. My goal was to capture the spirit of the property, as well as challenge myself by expanding more into the realm of stylized photographs using props and people in candid yet staged moments."
All images are printed and signed in-house and are available as limited editions. A single image from the collection will remain at the hotel.
Limited-edition prints from $1,500, graymalin.com
See how to get the look >>>
Get the look…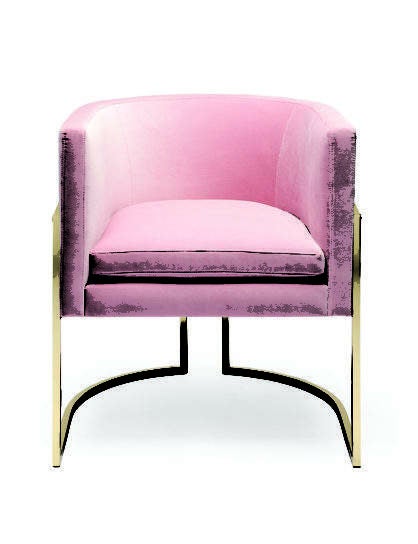 Duistt Julius Chair Velvet, $2,570, duistt.com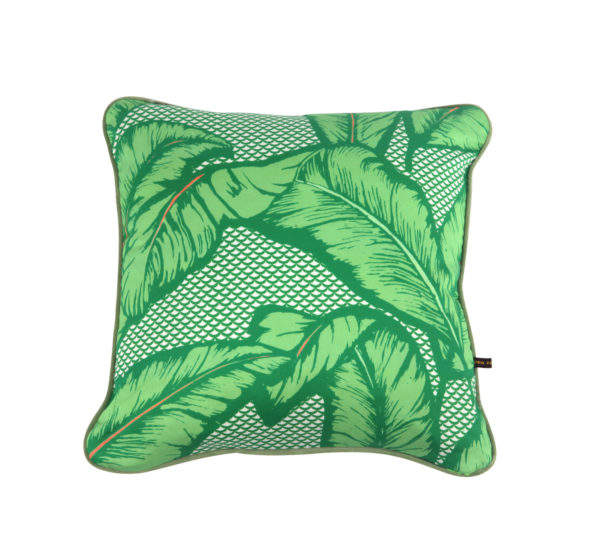 Eva Sonaike WEWE cushion in green, $110, evasonaike.com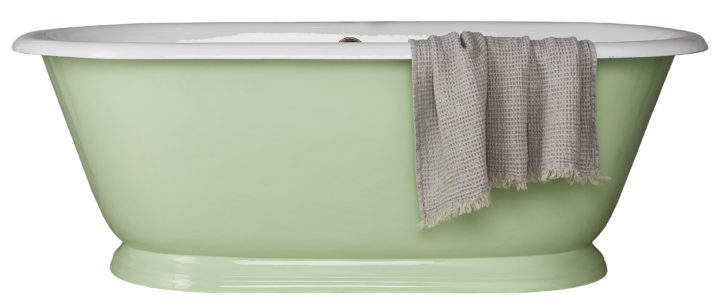 Drummonds Tweed cast iron bath tub, $4,380, drummonds-uk.com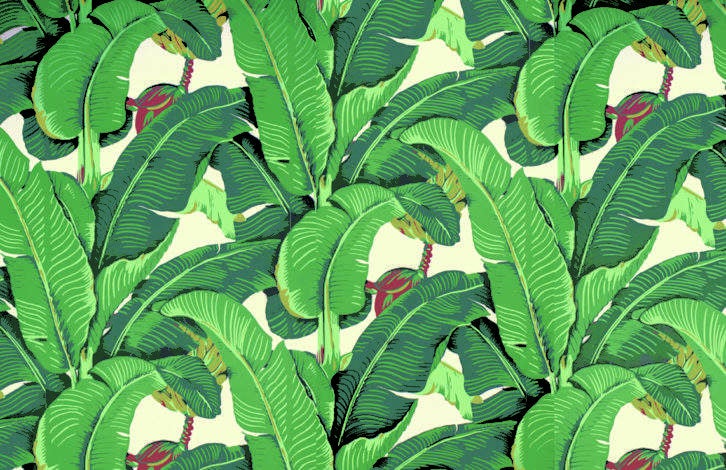 The Original Beverly Hills Martinique wallpaper, $360 per roll, available at Designer Wall Coverings in Los Angeles, designerwallcoverings.com
We love…Leica Q x Globe-Trotter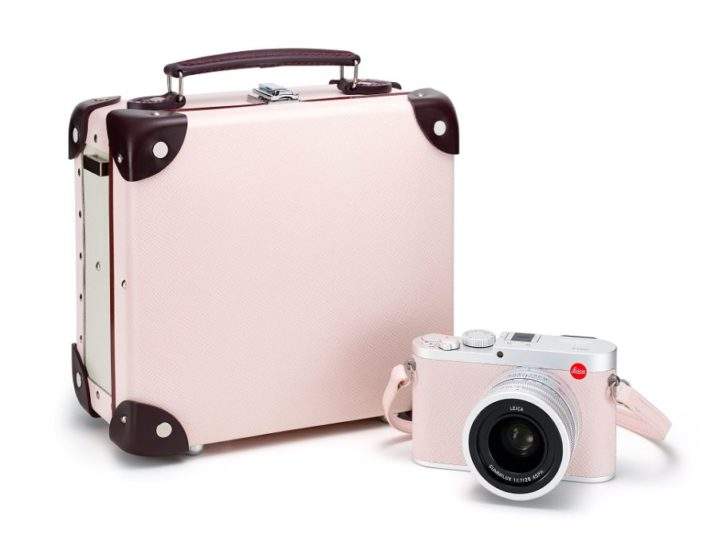 In a limited-edition run of just 50 per color, the high-performance Leica Q is available in navy or light pink and comes with a charming Globe-Trotter case. The suitcase-style accessory has been specially produced for the camera and is inspired by Globe-Trotter's famous nine-inch Mini. Both the case and the camera are wrapped in Globe-Trotter leather, and the mini suitcase has space for smaller items.
From $7,000, available at Leica in Mayfair, London, leica.com