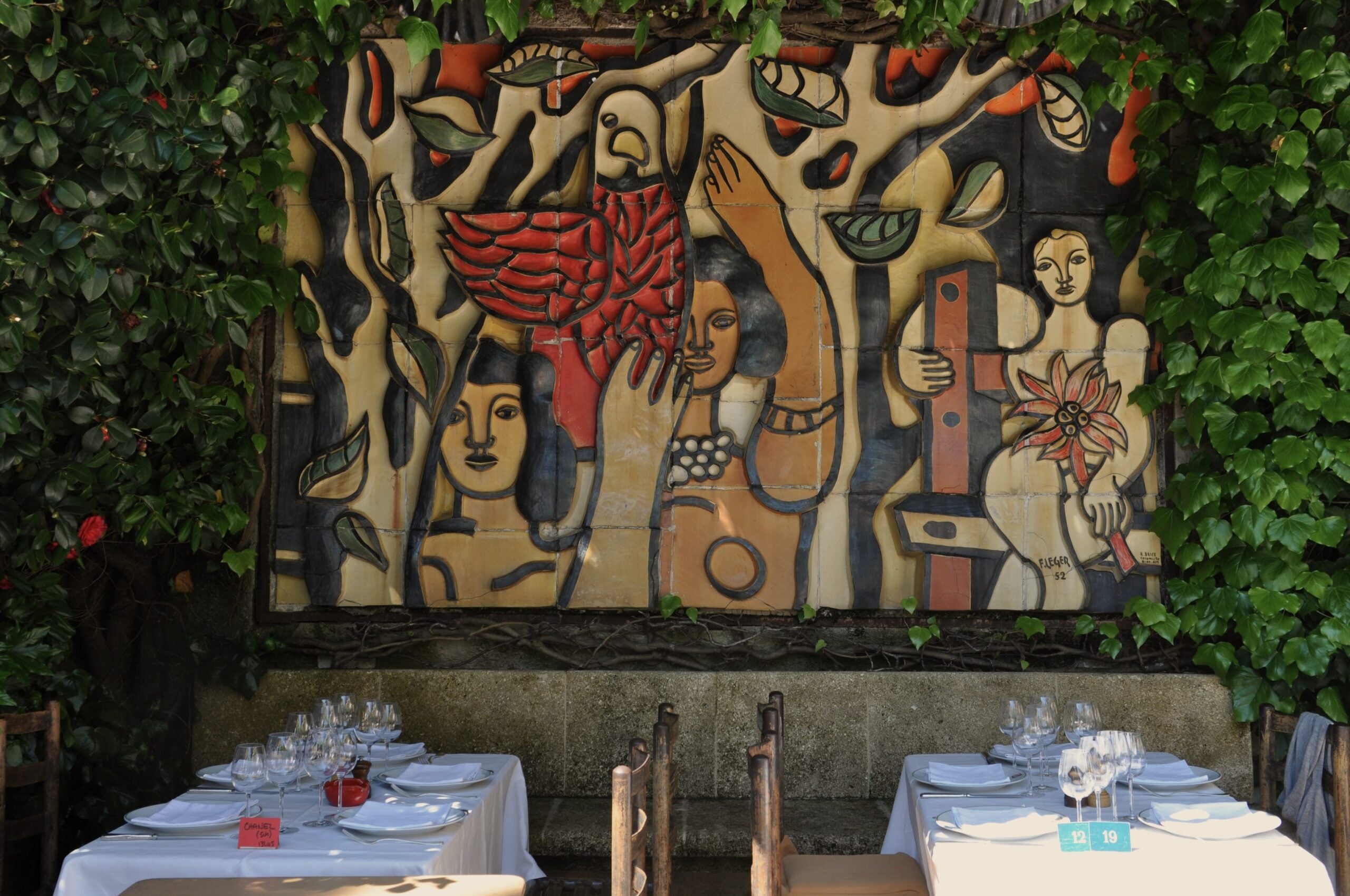 In this latest piece from our Design & Culture series, we take a look at three of the best art restaurants. These three eateries not only serve delicious food but come with a generous helping of fine art.
Kronehalle, Zürich
A former beer hall might not be the first place you'd think of having an extensive fine art collection, but that's just what Kronenhalle in Zürich has. Hanging on the restaurant's dark mahogany walls, you'll find an eclectic collection from Matisse, Picasso, Braque, Rodin, Kandinsky, Bonnard, Chagall and Miró, and the lamps are by Giacometti. Picasso and Giacometti were frequent visitors, as were Coco Chanel and Yves Saint Laurent. Gustav Zumsteg, son of the restaurant's founder Hulda Zumsteg, amassed the collection with his mother over many years. Don't leave without trying the famous chocolate mousse, served with a generous helping of double cream.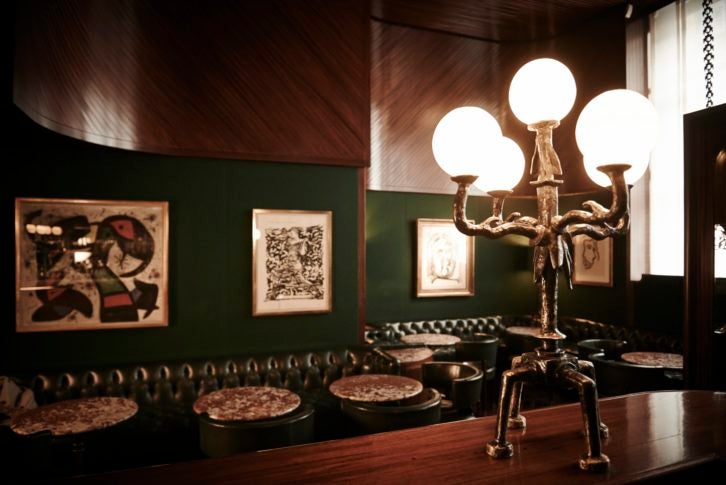 La Colombe d'Or, France
With a story as fascinating as the pieces displayed on its walls, Colombe d'Or opened in 1920 in the quaint village of Saint Paul de Vence as a restaurant and hotel. It was a hideaway for creatives during World War Two and Picasso, Braque, Léger and Matisse were all regulars. They settled their respective bills with original artworks instead of cash, and these pieces fill the rustic restaurant and hotel today. Despite the unbelievable art on display (be sure to visit the courtyard to see a Fernand Léger mosaic, framed by foliage), the cuisine is not fine dining; instead, it is hearty, traditional French fare such as steak with gratin dauphinois and Burgundy snails.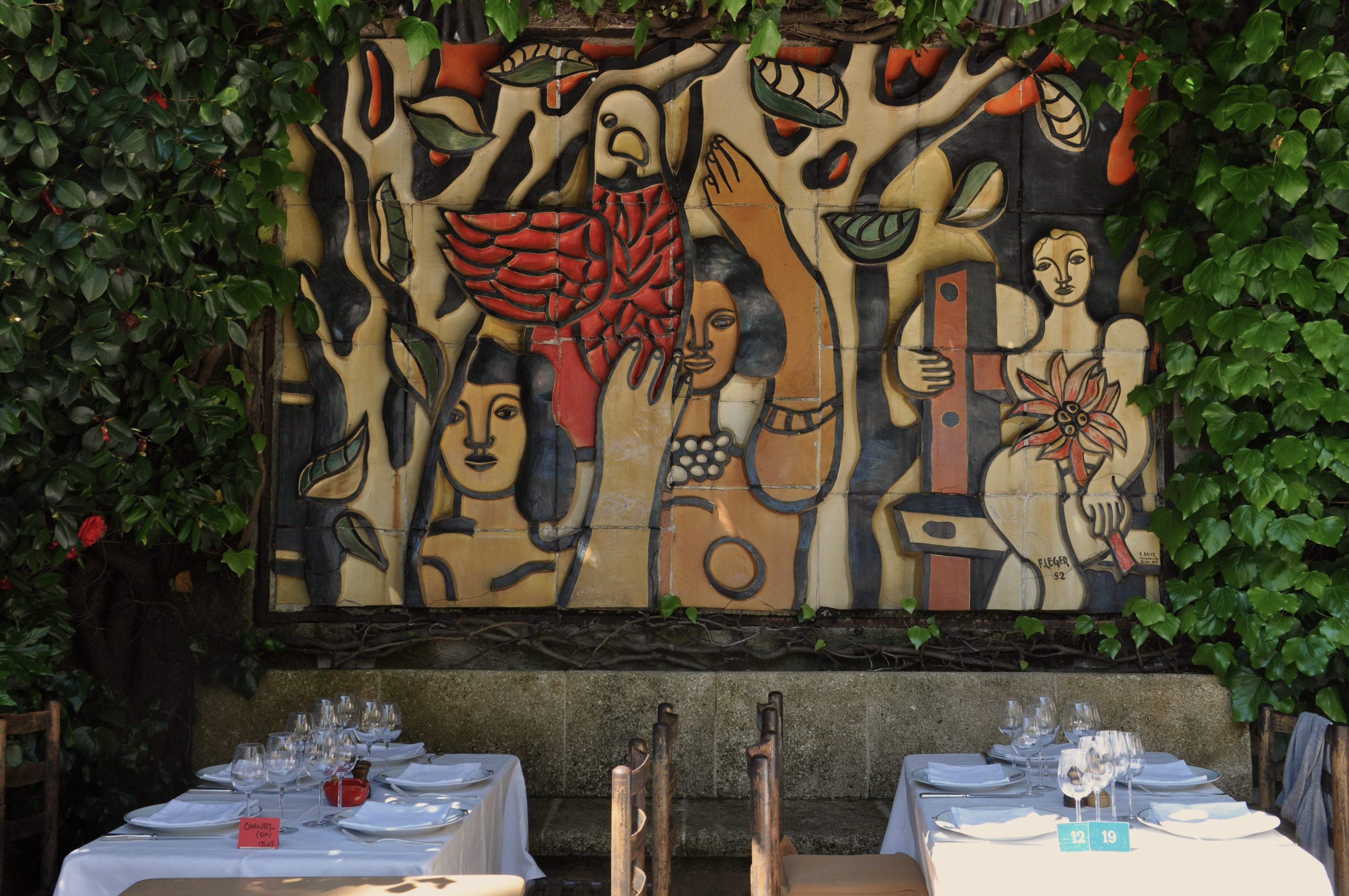 Casa Lever, New York
Casa Lever is housed within the landmark Lever House on Park Avenue, and is a power lunch favorite for New York's movers and shakers. The modern art lining the walls is from the Lever House Art Collection, founded in 2003 by real estate tycoon Aby Rosen. The displays often rotate (the Collection is committed to showcasing new and exciting contemporary art) but you can expect to dine with around 23 of Andy Warhol's famous silk screens watching over you. The pieces depict many famous faces, including Aretha Franklin, Judy Garland and Dennis Hopper. The cuisine is exquisite Milanese: Try the ricci di mare (sea urchin linguine).
Images: Hautdegamme, Nico Schinco