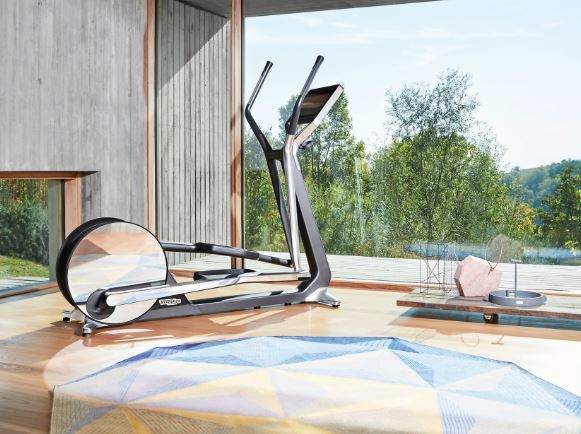 This story originally appeared in the September/October 2018 issue of Elite Traveler.
Gone are the days of clunky gym equipment—now is the time to update your home gym so it is just as elegant as the rest of your house. Globally renowned architect and designer Antonio Citterio has designed Technogym's new collection, called Personal. Using the Italian designer's signature clean lines, the range has been made using refined materials such as polished aluminum, soft-touch plastic and American oak, all with the highest level of craftsmanship, resulting in sculptural objects that effortlessly blend with any interior style. As Citterio declares, "I believe every object should be a pleasure to look at."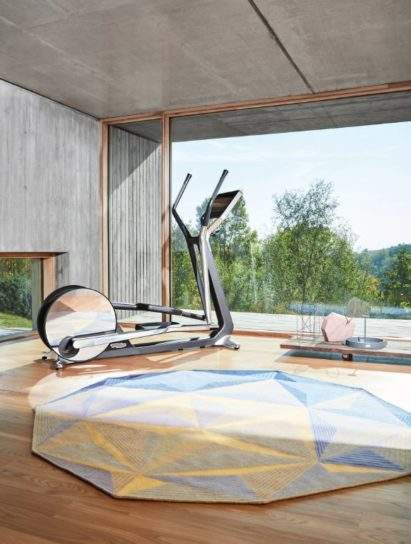 We're particularly enamored with this handsome cross trainer—the mirror wheel beautifully reflects its surroundings. Technogym founder Nerio Alessandri explains that, along with digital technology, design plays an important role in the company's wellness concept: "While fitness means looking good, wellness means feeling good; it's a holistic experience that includes exercise, design, atmosphere and connectivity. In order to achieve and live a wellness lifestyle, the emotional component is fundamental: harmony and beauty need to go together with performance and functionality. Innovative Italian design, exceptional quality, digital technologies and ease of use have enabled Technogym to create the most exclusive pieces of equipment."
The collection includes equipment for cardio, strength, balance, flexibility and performance training, and all Personal products are connected with Technogym's MyWellness cloud. By logging into Unity (the touch-screen interface on all cardio equipment) you can access a fully personalized training experience. This includes training programs and data, as well as direct access to your favorite entertainment and communication apps, such as Netflix and YouTube, to make your workout fly by. The platform also allows users to add training information from wearable devices and tracking apps such as Apple Watch, Runkeeper and Strava, so in case you feel like going for a hike or a run, you still get a comprehensive overview of your fitness levels in one place.
From $14,110, technogym.com