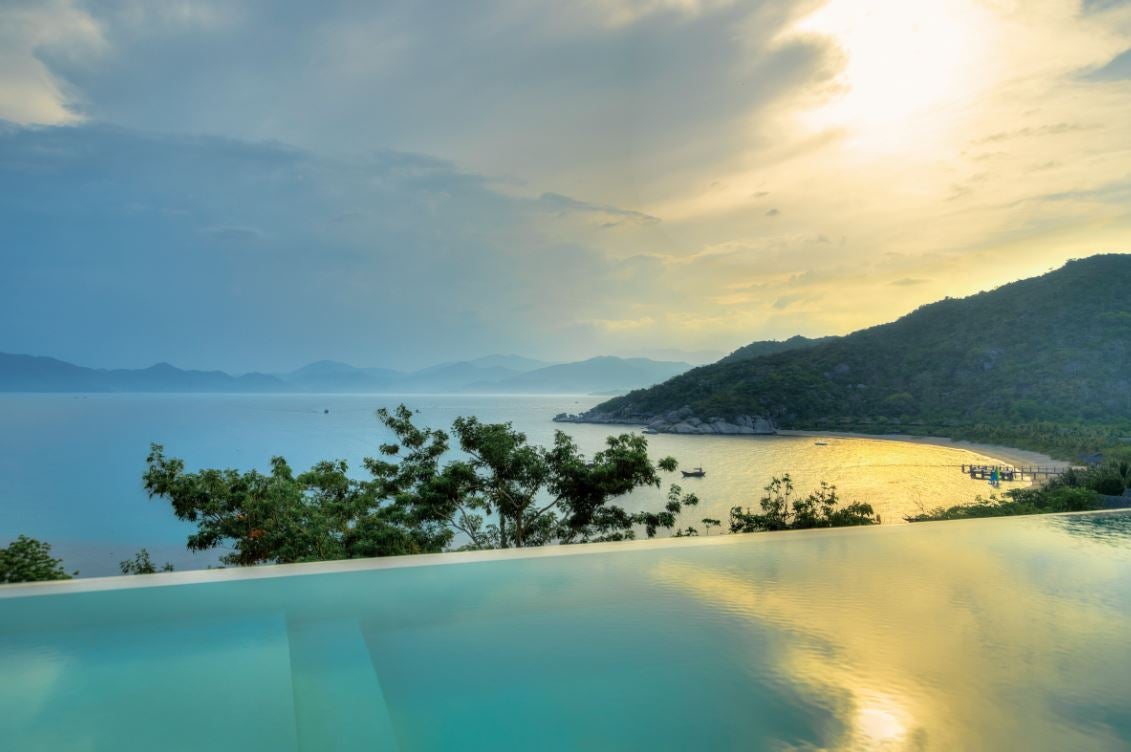 This story originally appeared in the Elite Traveler Luxury Escapes Edition 2017/2018.
We are well aware that we should be eating a healthy diet and doing 75 minutes of vigorous exercise each week in order to operate at our maximum capacity. But what about our sleeping patterns? We're in the midst of a paradigm shift in our attitudes toward sleep and are no longer being told to admire CEOs who function on five hours a night. These days, successful individuals publicly champion seven to eight hours a night and make sleep a priority in their lives. Sheryl Sandberg, Jeff Bezos and the Dalai Lama all aim to sleep at least seven hours a night, and Arianna Huffington is so passionate in her view that we are ignoring the importance of sleep to the detriment of our health and happiness that she has even written a book about it. So what are the long-term health implications of not getting enough sleep, and what does this lack of shut-eye actually do to your body?
Approximately 50 to 70 million US adults have a sleep disorder, with the three most common being insomnia, obstructive sleep apnea and restless leg syndrome. Lack of sleep can leave us irritable and unable to function, but the effects can also be life-threatening in some instances. "Lack of good sleep quantity and quality can cause symptoms of daytime fatigue, excessive daytime sleepiness and changes in cognitive performance, mood and judgment," according to Dr Camelia Musleh of the department of neurology, sleep medicine at Chicago's NorthShore University HealthSystem.
"Sleep-deprived individuals can take longer to respond to stimuli and have more difficulty multitasking. Sleep deprivation slows your reaction time, which can make you more prone to workplace errors or accidents. Chronic sleep deprivation has been linked to an increased risk of heart disease, high blood pressure, suppression of the immune system and obesity." Dr Musleh also explains that various factors can determine how much sleep a person needs, and our needs change throughout our lives. "If you are an athlete, you may need an extra hour of sleep in order to fully repair and recover. Lifestyle factors such as long work hours and frequent travel can contribute to sleep loss and accumulation of sleep debt."
Jet lag, long-haul flights, working long hours and never switching off from technology are all too common in our daily lives and contribute to lack of sleep. A number of world-class resorts recognize these issues and cater to those who not only need a good night's sleep but also want better sleep quality for the future, thus improving their mental function and overall quality of life. We've searched for the top sleep retreats to get you nodding off in no time…
Lefay Resort & Spa, Italy
Set amid 27 acres of woodland and olive groves in Italy's Alto Garda National Park and overlooking Lake Garda, Lefay Resort & Spa is a luxury eco-lodge whose serene setting complements its in-depth sleep program. In classical Chinese medicine, insomnia is characterized as an imbalance of energy concentrated in the head, which can be caused by hormonal changes, digestive disorders and physical and intellectual hyperactivity. Lefay uses this wisdom mixed with modern Western techniques to balance energy levels. The Sweet Dreams program begins with a medical assessment in which a doctor will establish your energy levels to tailor the treatments. The program includes massages where energy flow is stimulated, a Color of Man massage to balance your yin and yang, two acupuncture sessions, an aroma-hydrotherapy session, and a treatment in the saltwater lake to relax muscles. There are also three moxa treatments, which involve heat over the acupuncture points that cause insomnia and stress, a consultation with a personal trainer, a nutritional consultation and four physical and rebalancing activities—qigong, stretching of the meridians, tai chi and yoga.
Five-night sleep program, staying in the Royal Pool & Spa Suite, from $17,465 per couple. Contact Nicoletta Bianchessi, reservation manager, res.garda@lefayresorts.com, +39 0365 241 800, lefayresorts.com
Six Senses Ninh Van Bay, Vietnam
Nestled in a dramatic bay surrounded by lush foliage, white-sand beaches and imposing mountains, Six Senses Ninh Van Bay's secluded location is the ideal setting to disconnect from the world. The Sleep with Six Senses program has been created with sleep doctor Michael J Breus to ensure a good night's sleep at the resort and beyond. Guests are assigned a dedicated 'sleep ambassador,' all of whom have extensive training under the guidance of Dr Breus and are on call whenever you need them. Based on the results of an online questionnaire you fill out before arrival, your ambassador will set up your room with items that have been carefully selected and tested over two years by a team of Six Senses experts—mattresses handmade from 100 percent natural materials, organic pillows and duvets with cooling zones to ensure the perfect temperature during sleep, bamboo-fiber pajamas, neti pots (ideal for those whose allergies keep them awake), moisture-wicking linens and a Withings Aura Sleep tracker and app. The results from the app will be reviewed during a consultation. Based on the results, the wellness practitioner will recommend a personalized program of spa treatments and activities to help improve sleep.
From $2,800 per night, staying in the Hill Top Reserve. Contact Tran Thi Hong Hanh, reservations manager, resm-ninhvan@sixsenses.com, +84 258 3524 268, sixsenses.com
Corinthia Hotel London, UK
A soothing haven from the bustling streets of London, the Corinthia hotel's spa, ESPA Life, offers a Mindful Sleep package. The central London location (and gorgeous Victorian building) make it the perfect option if you're in town on business, as the program can be as brief or as long as you want. The entire experience is tailor-made and addresses your unique concerns and whatever may be keeping you up at night. Relieve tough muscular tension with a hot stone massage, or clear your mind with a calming head massage. Personalized yoga nidra or yogic sleep is also included, as well as guided mindful breathing techniques to relieve anxieties. We love the hotel's famous sleep pods — nestled in a dimmed room with a flickering fire providing a warm, ambient glow. If you still have trouble drifting off, one-on-one consultations are available, although the Royal Penthouse — with private spa suite and Hypnos beds — is a peaceful place to rest your head.
Royal Penthouse from $26,800. Contact Darren Cousins, head concierge, london@corinthia.com, +44 207 930 8181, corinthia.com
Rancho La Puerta, Mexico
Family-owned and operated since 1950, Rancho La Puerta offers a number of programs and weekly classes that focus on sleep, including a class by nutritional director Yvonne Nienstadt that examines which foods can cause sleep disruption and which nutritional components are needed for a good night's sleep. There's also a class that delves into the physiology of sleep, focusing on brainwave patterns. The Ranch is certainly designed to help the high-powered switch off — the newly opened Villas Cielo are enormous and tranquil and, as in most of the accommodations, Wi-Fi is limited and there's no TV, so no sleep-disrupting blue lights here. There's also plenty of hiking opportunities designed to challenge and connect with the natural surroundings.We recommend the dove meditation hike (a 1.2-mile hike in total silence) or the extreme 7.5-mile hike up Mt Kuchumaa. The Ranch aims to change people's lifestyles for the better, even after their visit is over. It's no surprise that Kate Winslet, Oprah and Madonna are frequent visitors.
Villas Cielo from $6,500 per week. Contact Charlene Jarrett, reservations manager, +1 800 443 7565, rancholapuerta.com