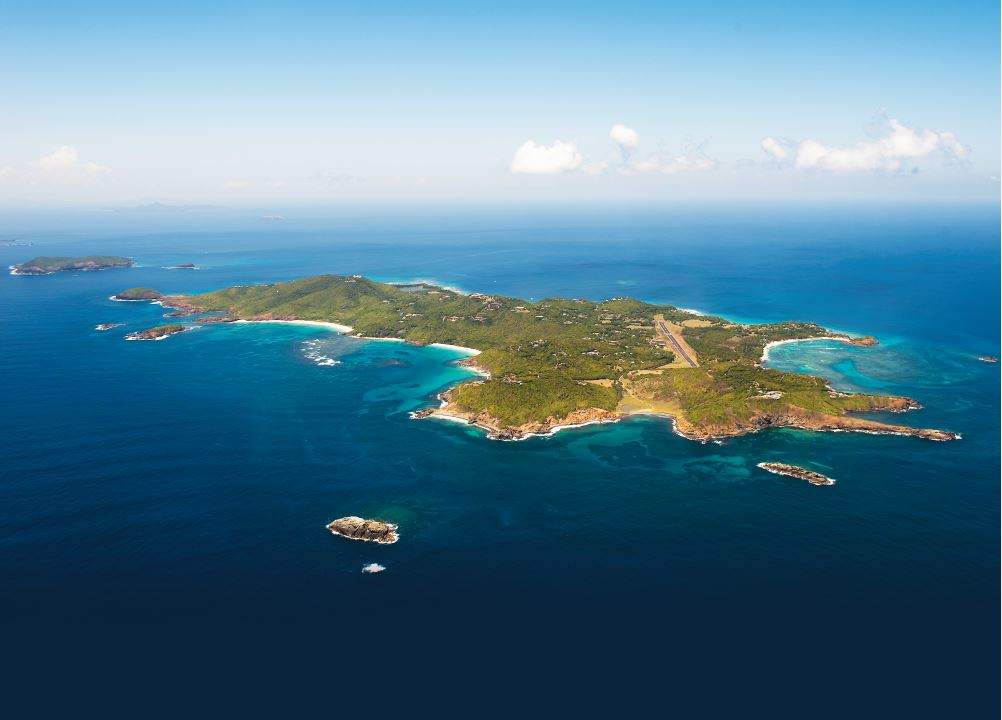 This story originally appeared in the January/February 2019 issue of Elite Traveler.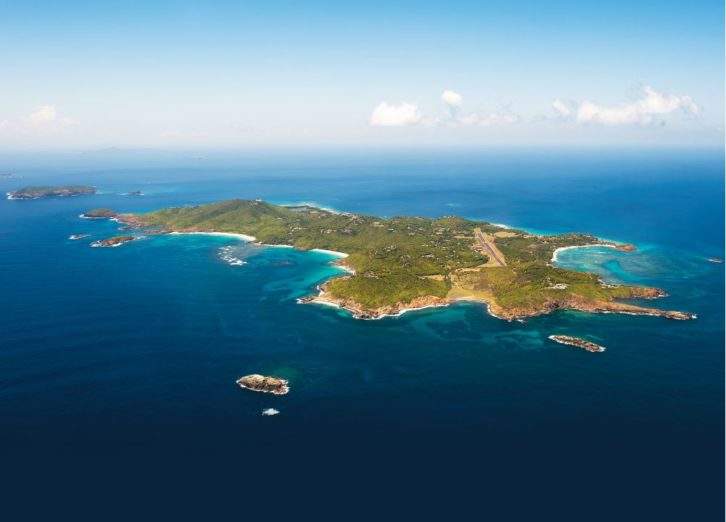 Few places on Earth hold the same mystique (sorry) as Mustique. When you tell people you're going, you'll receive either a blank stare or a look of intense jealousy. One of the Caribbean's best-kept secrets, the island was purpose-built as a playground for the rich and famous, far from prying eyes. From the opulent heyday of Princess Margaret and Mick Jagger to its current renaissance, which could be traced to Prince William's fondness for the island, it has seen its share of once-in-a-lifetime parties and sensational scandals. But when you are on the invitation-only island, all of that mythical glamour becomes much more approachable. It's incredibly casual—the de rigueur outfit for drinks at Basil's Bar is swim trunks and linen shirts for men, and bathing suits and Lotty B caftans for women—and everyone, including some of the world's wealthiest and most private people—is friendly and welcoming. Once you're on island, it's as if you've become a member of the world's most exclusive club. You'll quickly find yourself immersed in its famed villa dinner party scene and picnicking with new friends on your new favorite beach.
Mustique Meals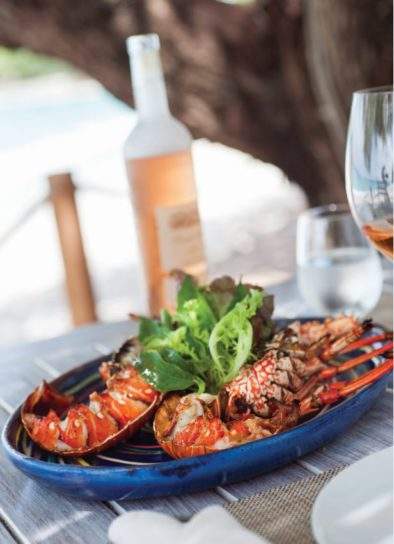 When you leave the grandeur of your villa and your skilled chef, there are a couple of charming options. Cotton House has two excellent restaurants: Head to Beach Cafe (pictured) for a casual meal, perhaps the local catch of the day or a spiny rock lobster kebab. For a more elegant evening, it must be Veranda, where you can tuck into traditional English cuisine or tropical favorites.
Up in the hills, Patrick's Bar at Firefly hosts a magical sunset cocktail hour. Order a pizza and one of the delicious rum punches, or join the "Mustique Martini Club." In the local area, The View serves comfort food in a no-frills environment (it doesn't even have a website). The conch fritters are perfect when washed down with an ice-cold beer.
But above all, Mustique's iconic Basil's Bar reigns supreme as the place to be; don't be surprised if you end up here nearly every night. This is where Prince William once sang karaoke, and everyone from the island comes for a cocktail. Stay for dinner and indulge in the special lobster menu, which has lobster fritters, lobster linguine and garlic lobster tail.
cottonhouse.net, fireflymustique.com, basilsbar.com
Island Pursuits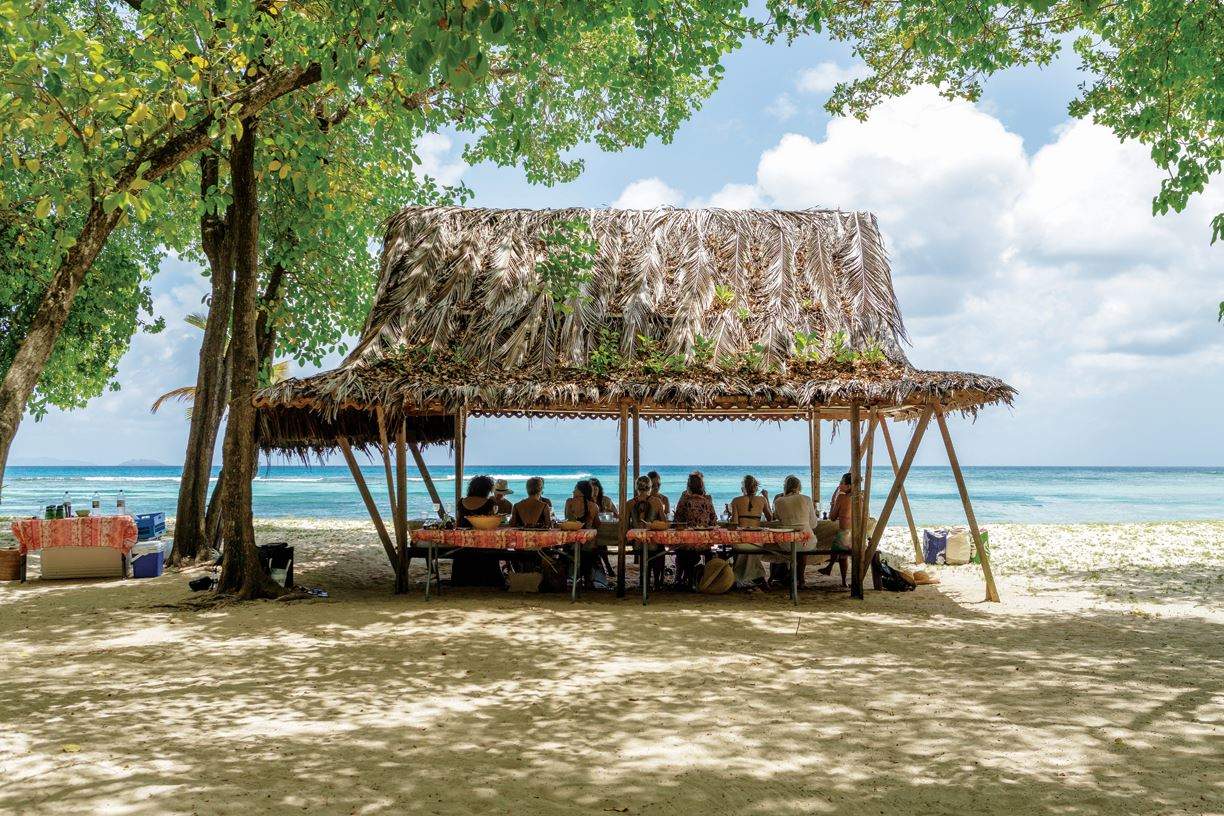 Picnics
Everyone has their favorite beach, from the wide Macaroni to hidden Gelliceaux. And no trip to Mustique is complete without a beach picnic. Staff will leave in the morning to set up a divine scene on your own favorite. Sitting in a deckchair with your toes in the sand while your butler refills your glass of rosé is the ultimate way to relax.
On the Water
You'll want to spend as much time as possible in Mustique's sparkling turquoise waters. For a leisurely view, rent a standup paddleboard or glass kayak and explore the coastline (and marvel at the incredible oceanside villas). Or scuba dive and head underwater to see the house reef and coral restoration project. A cruise aboard Lady Anne is a fabulous way to end the day—what could be better than toasting the sunset with a glass of champagne, then diving into warm waters? You can also charter the boat and sail to a nearby island.
Sports
With its British heritage, the island is the perfect place to enjoy horseback riding. The Equestrian Centre organizes everything from pony camps for children to dressage instruction to rides on the beach. Looking for more exercise? The Tennis Club has six courts with excellent private instructors and frequently brings in famous tennis pros, such as Todd Martin, for specialized coaching over holidays. While there is no golf course on the island, it's only a quick 10-minute flight to nearby Canouan, which boasts one of the Caribbean's top courses. Your butler will organize transfers, club rentals and lunch at the Jim Fazio-designed course.
Under the Stars
Mustique loves a good party, and there's a natural rhythm to its evenings throughout the week. On Tuesdays, everyone (and we mean everyone) goes to the Mustique Company's cocktail party at Cotton House's Great Room Bar — you never know who you'll see there. For a night of dancing, head to Basil's Bar on Wednesday for the Jump Up party. The Beach Cafe hosts a Happy Hour and a Half every Friday night. And if you've had enough partying, a relaxing Sunday listening to sunset jazz at Basil's Bar is the perfect respite from the action.
Where to Stay
While Mustique has two lovely hotels, Cotton House and Firefly, most guests stay in one of the 75 villas. Each comes with attentive and welcoming household staff, but that's where the similarities end. The architecture and decor span everything from
Mustique's original Oliver Messel style to themed villas inspired by far-flung locales like Bali, Thailand and Mexico. Whether you want to party like a rockstar, walk in the footsteps of royalty or sleep in an ultra-modern architectural masterpiece, you'll find it here.
Shelley McLaughlin, shelley@mustique.vc, +1 855 261 1316, mustique-island.com
L'Ansecoy

One of the most desirable villas on island, and certainly one of the most coveted dinner-party invitations, L'Ansecoy sits on the edge of a cliff on the northern part of Mustique. It has gorgeous vistas, an infinity pool overlooking the ocean and an unparalleled culinary experience — it's owned by Maguy Le Coze, co-owner of three-Michelin-starred restaurant Le Bernardin in New York.
Weekly rate from $12,500
Mandalay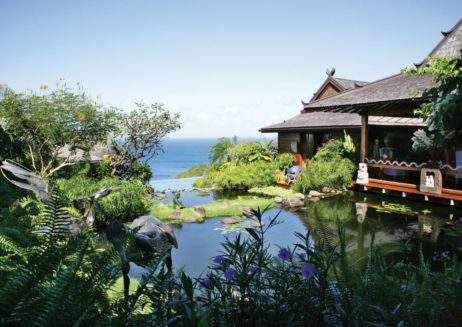 David Bowie's former estate, Mandalay is one of the most grand and stylish villas. The Balinese-style residence has seven bedrooms and several lounges, including a games room, card room, music rehearsal room and the famous Bamboo Lounge, all encircling a waterfall, pool and koi pond. Eight staff attend to your every need, whether it's living out your rockstar fantasies or a relaxing family vacation.
Weekly rate from $40,000
Les Jolies Eaux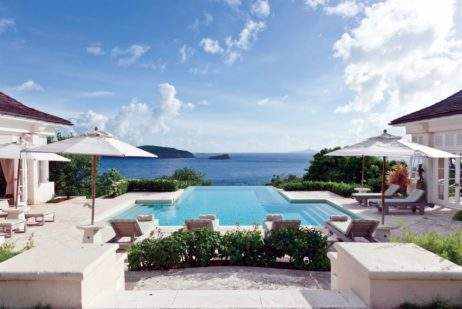 The one that started it all, Les Jolies Eaux was Princess Margaret's hideaway for over 30 years. Naturally, it's among the most private villas on island, thanks to its 11.5-acre grounds and location perched high on a hilltop. Alongside its royal pedigree, it has five or six bedrooms, two pools, a staff of five and stunning 270-degree views of the Atlantic and Caribbean seas.
Weekly rate from $20,500
How to get there
You'll need to leave your private jet at a nearby island and clamber into a restored Twin Otter aircraft for a quick flight to Mustique, usually from Barbados or St Lucia. The runway is quite short and the approach angle is difficult, so only its trained pilots are licensed to land.