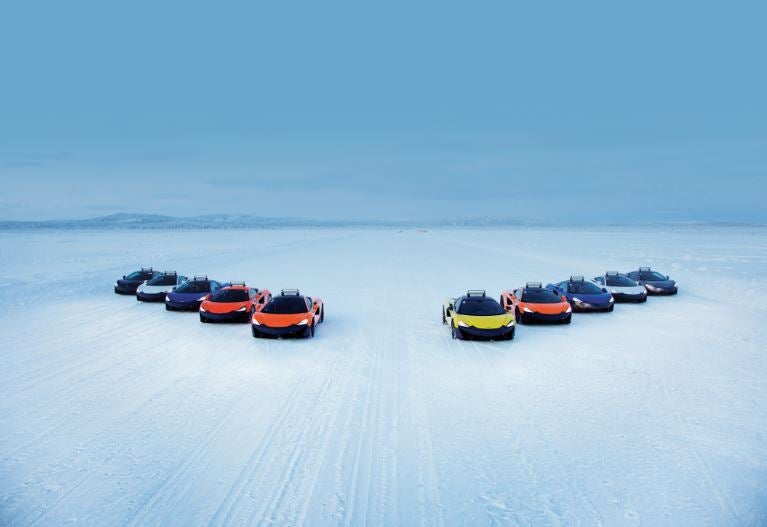 This story originally appeared in the November/December 2018 issue of Elite Traveler.
The sunlight at the top of the world penetrates the clouds much like a polar icebreaker relentlessly cuts through the frozen ocean. At 200 miles north of the Arctic Circle, zero degrees Celsius feels balmy. There's not a breath of wind. The crystalline landscape appears petrified, that is, until a fleet of McLaren 570S coupes race by, disturbing the snow and raising the collective heartbeat.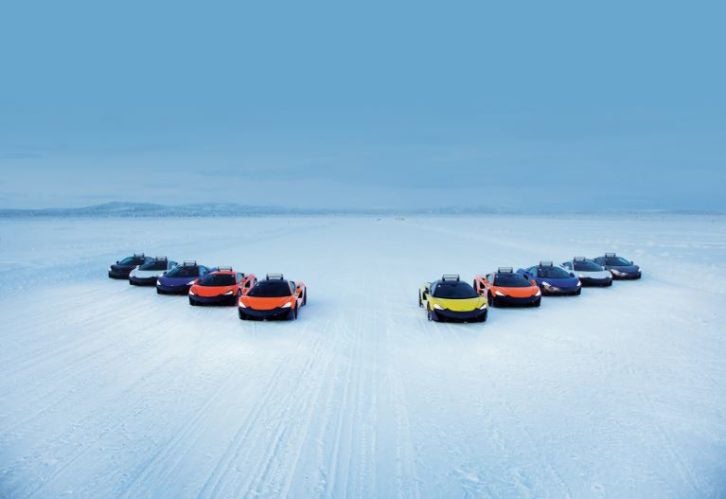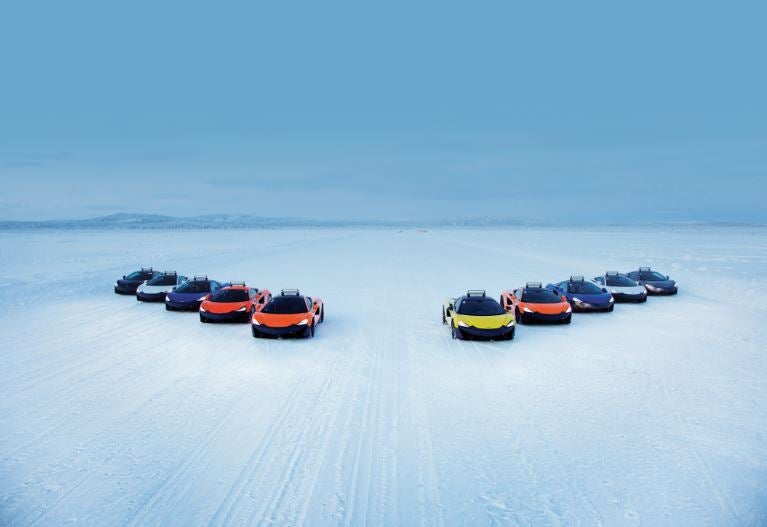 Welcome to the Pure McLaren Arctic Experience, where ice proves slicker than asphalt. Set within Finnish Lapland's Test World, McLaren's Ice Driving Center possesses more than 62 miles of nearly year-round frozen lakes, roads and trails. It's also ground zero for learning how to purposefully drift the 3.8-liter twin turbo V8 rear-drive 570S. A cadre of professional drivers, one for every pair of guests, ride shotgun through a series of courses. From dynamic straights to dog bones, ovals to the impressive Grand Prix circuit, each track is groomed to encourage controlled slides.
Throwing the tail out of a 3,200-lb, near-perfectly weighted supercar with adaptive dampers proves rather challenging; spinouts are common. Launching the 562-horsepower car into knee-deep snowbanks occurs more often than one imagines. But in those moments when the 570S releases and begins to glide, it's all fast hands and throttle control.
On ice and out of traction, it's possible to maneuver the car using the gas pedal more than the steering wheel. The infamous "Scandinavian Flick" on corner approach is certainly worth a try, as is a proper snow-will-fly burnout.
Freshly caught and smoked fish is served midday at the McLaren Kota, a yurt-like building with an open fire and modern day plumbing. Then it's back to the track for more ice driving and occasional bumper-fascia smashing.
Nights among the snow-dusted trees at the 13-room Jávri Lodge, once a winter retreat of the former president of Finland, offer respite from the day's adventure, along with a traditional sauna. Participate in a beloved Finnish custom and head from sauna to snow angel and back again for the ultimate rush. Wish for clear skies and northern lights that dance across the horizon, spewing color and shadows.
Take a break from driving and get outfitted in a snow bib, boots and a jacket and climb aboard a sled, allowing a quintet of Alaskan huskies to mush through the Inari trails. Inhale the brusque, unfettered-by-pollution Arctic air and return to the track, hands on the wheel and ready to engage with every weight transfer.
Three-night, two-day driving packages from $16,679. Four-night, three-day driving packages from $20,604. The Pure McLaren Arctic Experience runs from January 28 through February 14, 2019. Contact William Grace, sales specialist, william.grace@mclaren.com, +44 776 879 6808, cars.mclaren.com