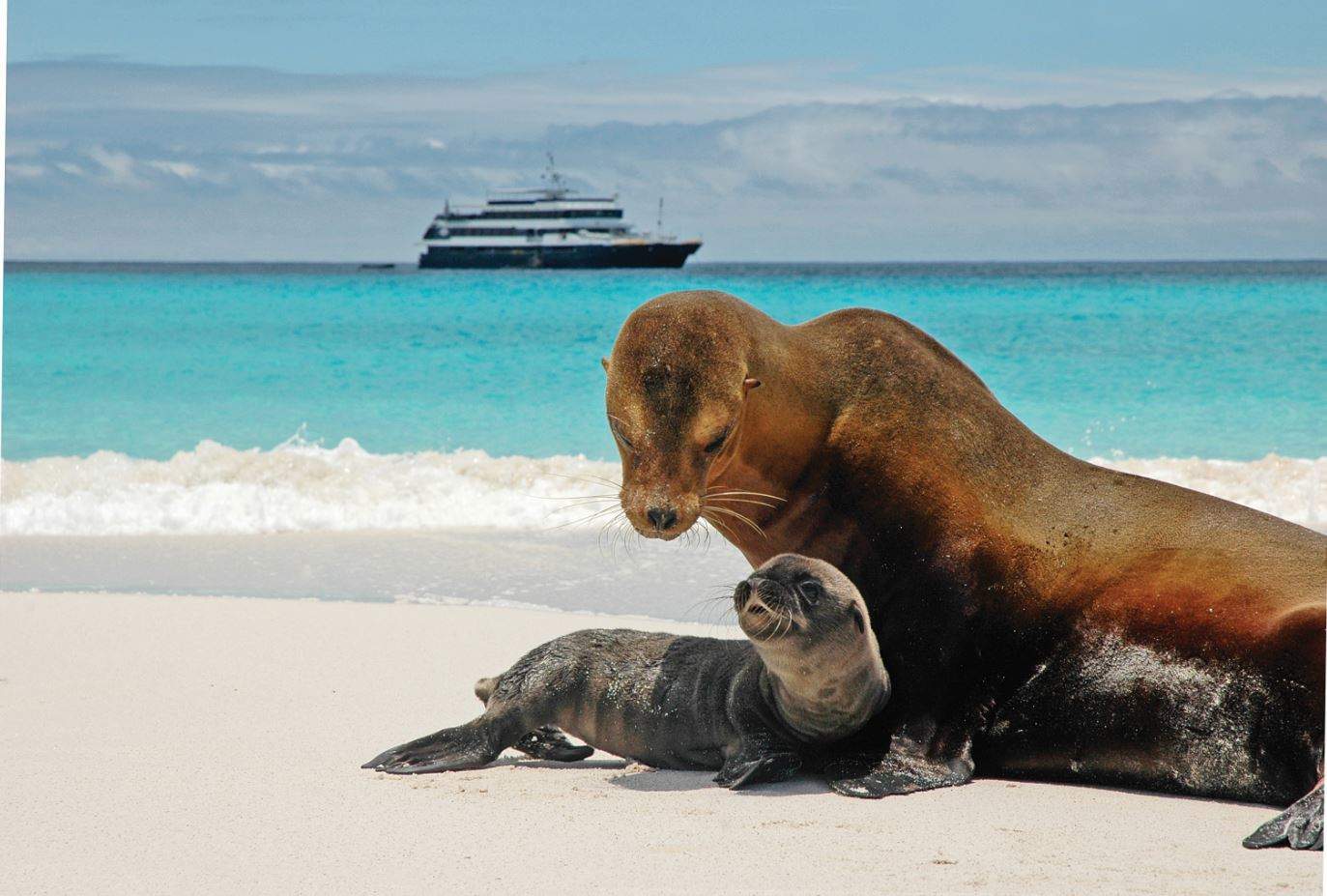 This story originally appeared in the March/April 2018 issue of Elite Traveler.
THE ARCTIC Le Boreal, Abercrombie & Kent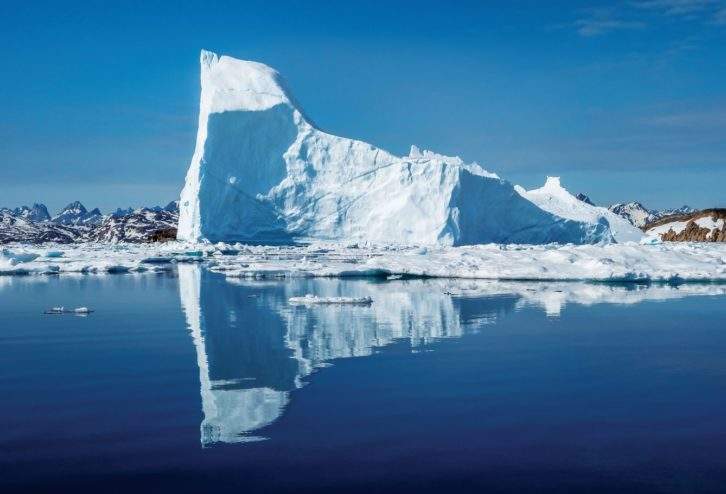 Travel the entire Northwest Passage from Greenland to Alaska—tracing the steps of Roald Amundsen, the first person to successfully make the journey in 1906—aboard the exclusively chartered Le Boreal from luxury cruise line Ponant. During the trip, you'll see giant icebergs and one of the world's fastest-moving glaciers while listening to the eerie sounds of ice calving at Ilulissat Icefjord; sail among narwhals, polar bears, walruses and beluga and bowhead whales in Lancaster Sound; witness the Smoking Hills in Franklin Bay; traverse the Beaufort Sea, which is frozen 11 months of the year; and glimpse the northern lights. During the exploration by land and sea, via Zodiac cruiser, the world-class expedition team will deliver educational lectures. There are also exciting opportunities to explore Arctic history and culture, including that of the local Inuit people and ancient Thule hunters who inhabited the region 1,000 years ago.
August 18 – September 10, 2018, August 26 – September 18, 2019. Limited to 199 guests. Owner's Suite from $55,495 per person, based on double occupancy Book online at abercrombiekent.com
GALAPAGOS ISLANDS National Geographic Endeavour II, Lindblad Expeditions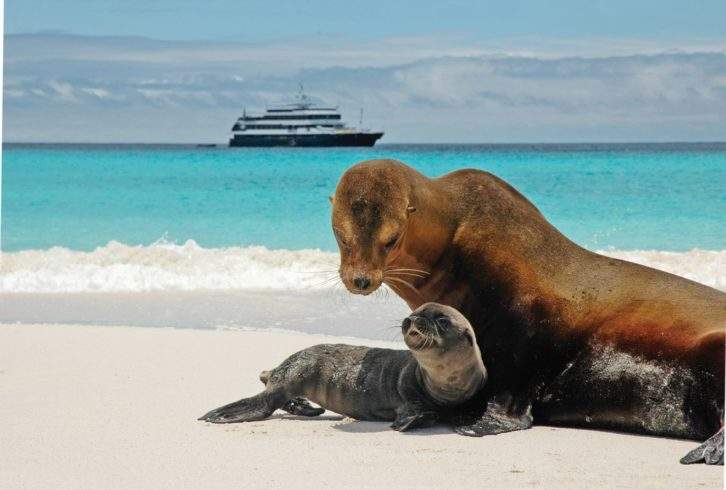 A pioneer of Galápagos exploration, Lindblad has offered expeditions to the islands for over 50 years, now aboard a newly refitted ship with year-round cruises. See giant tortoises, penguins, frigate birds, blue-footed boobies, land iguanas and sea lions in a unique environment where they harbor no fear of humans, providing incredibly intimate encounters with the wildlife. Education is one of the pillars of the Nat Geo cruises, and it has the tools to match, including glass-bottom Zodiacs with onboard naturalists, hydrophones and an open bridge with friendly officers. The top-notch staff can include some of National Geographic's most renowned experts, such as Paul Nicklen and Casey Anderson, and every cruise has a photographer aboard.  The trip is well-suited for families, with many connecting rooms on the ship and the new National Geographic Global Explorers Program, which engages children and teens in daily activities led by certified field naturalists. It's practically guaranteed to inspire a lifelong passion for exploration and the environment.
Available year round. Limited to 96 guests. Suite C from $13,660 per person, based on double occupancy. Book online at expeditions.com
SOUTH PACIFIC ISLANDS Silver Explorer, Silversea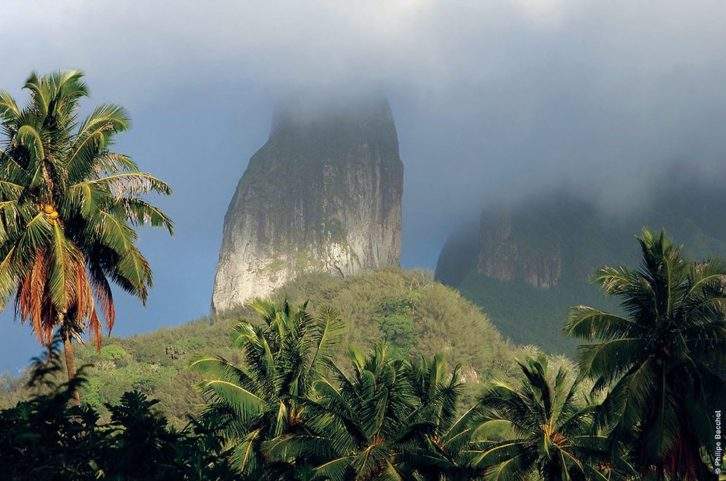 This cruise leaves from Easter Island, so it's best to arrive a few days early to see the sights, especially the moai sculptures left behind by the Rapa Nui people. From there, you'll sail to the Pitcairns and visit Henderson Island, an extremely remote isle whose only residents are wildlife, including four endemic species of land bird (Henderson rail, Stephen's lorikeet, Henderson fruit dove and Henderson reed warbler). Continue on to the Austral Islands, where infrequent guests are greeted with a remarkable traditional welcome ceremony and a trip to Ana Ae'o, one of the world's last inhabited caves. End in Bora Bora and Tahiti, taking in their lush landscapes and famous teal waters filled with colorful fish. Days at sea will be spent in absolute luxury, complete with butler service, decadent onboard spa and lectures in the Explorer Lounge.
March 16 – 30, 2019. Limited to 144 guests. Owner's Suite from $30,400 per person, based on double occupancy. Book online at silversea.com