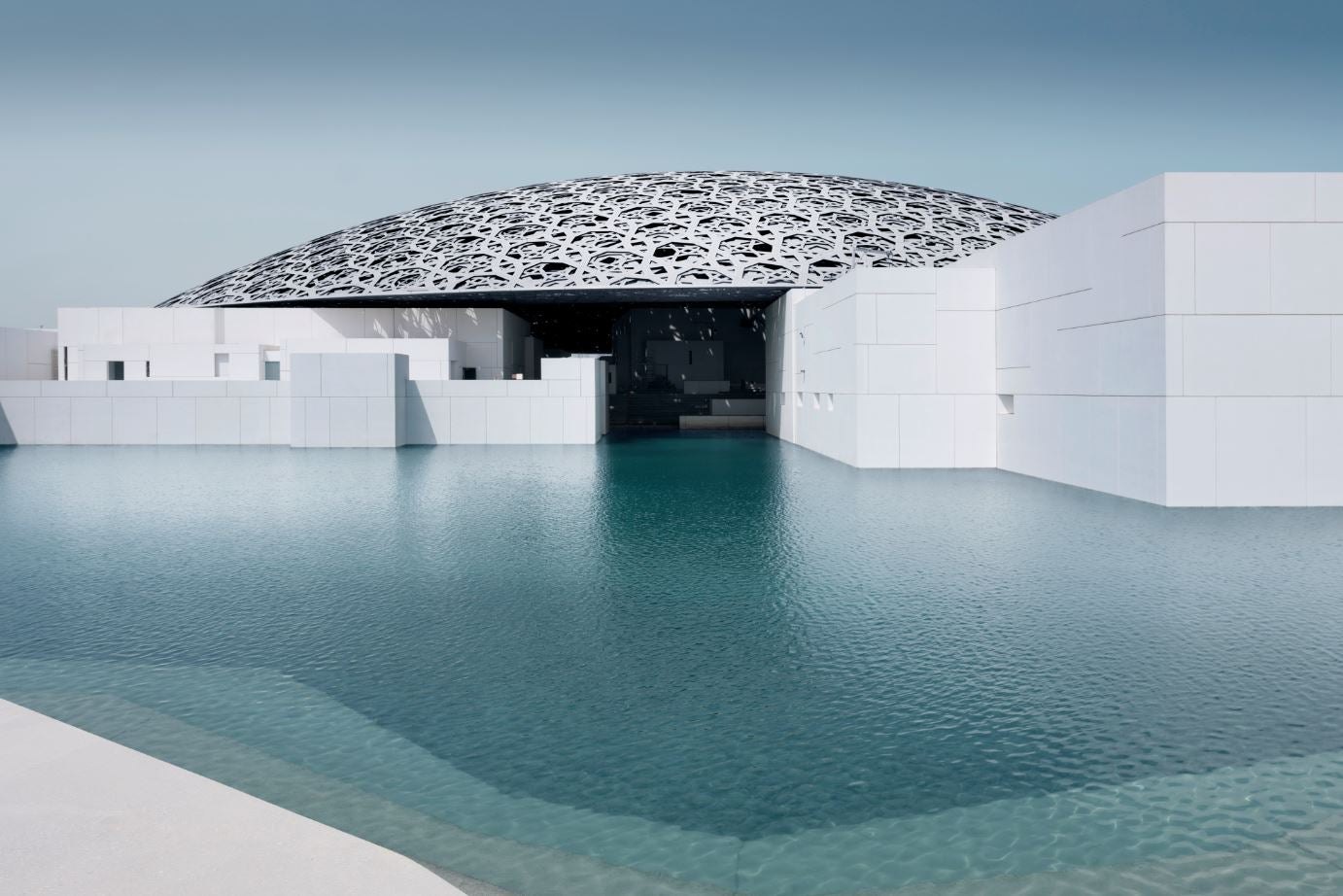 This story originally appeared in the January/February 2018 issue of Elite Traveler.
LOUVRE, ABU DHABI
The highly anticipated collaboration between France and Abu Dhabi was originally slated for completion in 2012, but was pushed back several times over the years. Finally opened in November 2017, the museum, designed by award-winning architecture firm Ateliers Jean Nouvel, is a 'floating dome of light and shade.'When the sun passes above, the light filters through the complicated structure, creating a unique effect dubbed the 'rain of light.'
THE ZEITZ MOCAA, CAPE TOWN
The Zeitz Museum of Contemporary Art Africa is the largest art museum to be built on the continent in over a century. Opened during Heritage Weekend 2017, the museum is a partnership between the V&A Waterfront and Jochen Zeitz (German philanthropist and former CEO of Puma) and is the first major museum in Africa dedicated entirely to contemporary art. The Zeitz Mocaa is housed inside the transformed heritage-listed Grain Silo building, re-purposed through a design by Heatherwick Studio.
YVES SAINT LAURENT, MARRAKECH & PARIS
Explore the life and work of Yves Saint Laurent at the two new openings dedicated to the fashion designer. The Paris museum is located at 5, avenue Marceau, in the historic site of Laurent's former couture house, where for almost 30 years his haute couture collections were born. The Marrakech museum has been built especially to house Laurent's work, and is on Rue Yves Saint Laurent, adjacent to the renowned Jardin Majorelle. Laurent first visited Morocco's Red City in 1966 and fell in love with the vibrant colors, which strongly influenced his work.