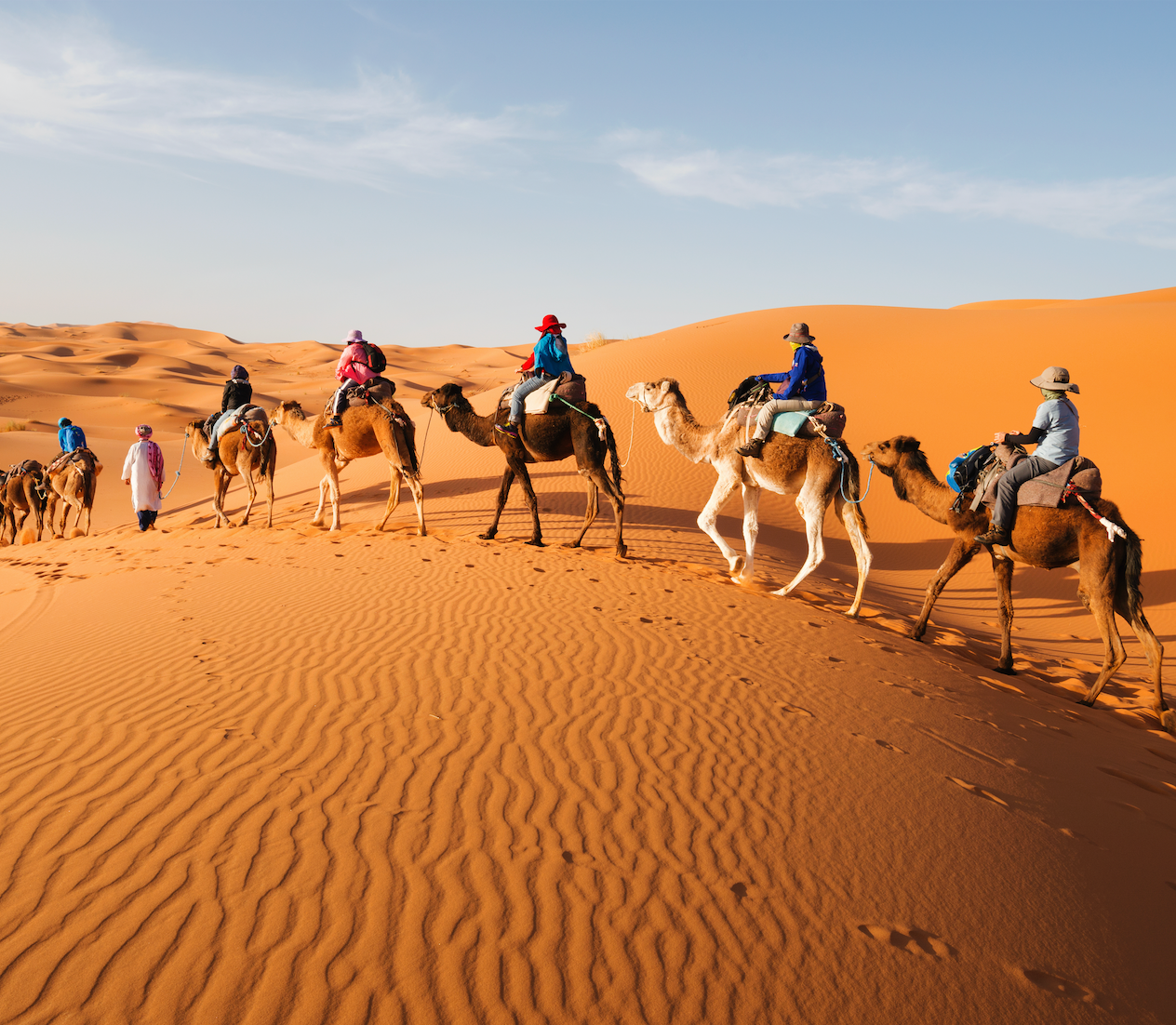 The Easter weekend is the perfect time for couples, families and friends to recharge their batteries on a relaxing vacation. Almost every resort in the world offers a luxury Easter getaways package so Elite Traveler has hand-picked a selection of exceptional experiences to choose from.
From Soukh to Sands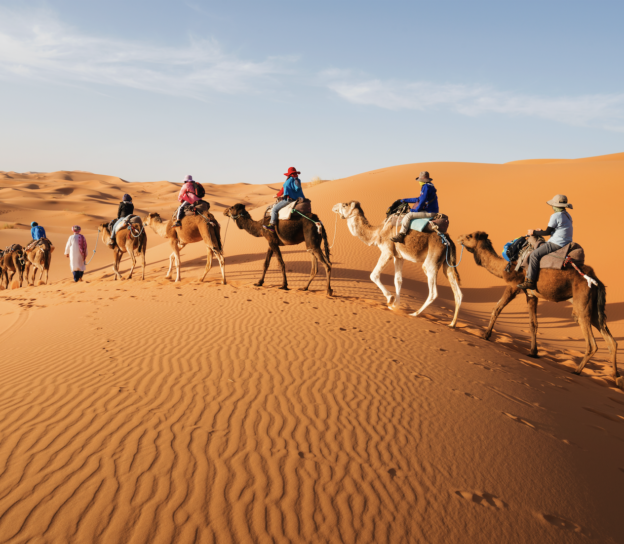 The perfect immersive adventure for families this Easter, this journey through Morocco will see groups go on an intrepid adventure from the city souks and the dunes of the Sahara. By following a series of clues, you will make a number of chance meetings in a three-hour trek across spectacular scenery, each time getting a step closer to accomplishing your secret mission. The adventure is an elaborate take on the classic Easter egg hunt and will require families to work together to solve the mysteries put before them. Few details have been revealed, but guests can expect to learn how to cook the perfect aromatic tagine and enjoy a sumptuous feast in a Bedouin tent, explore historic Kasbahs and experience the quintessential Moroccan dream by riding camels in the desert.
From $10,600 per person.
Website: www.niquesatravel.com Tel: +44 (0)203 829 8080
The World's Most Exclusive Dining Experience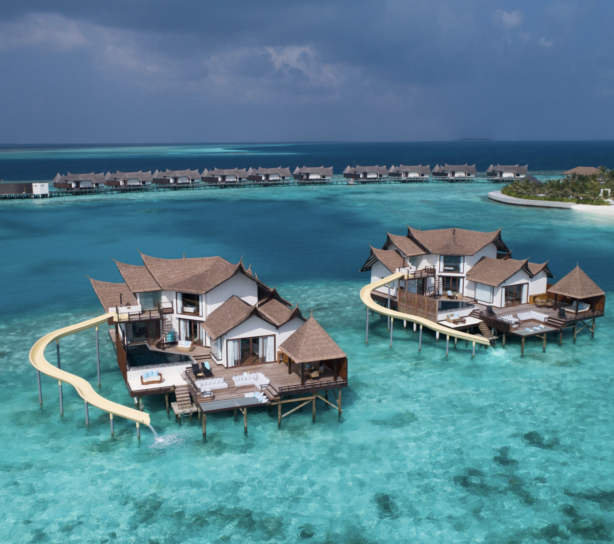 This is a truly once-in-a-lifetime experience for avid gourmands. Michelin-starred chef Ollie Dabbous will set up a residency at Jumeirah Vittaveli Private Island Resort in the Maldives. While he will be hosting several fantastic feasts in the resort's main restaurant, they are also offering what is claimed to be 'the world's most exclusive dining experience'. For a cool $500,000 per person, guests will be collected from their residential home and flown to Jumeirah Vittaveli on a private jet. Once arrived and settled, a seaplane will then whisk them to a secluded ocean island where Chef Oillie will cook you a personal Michelin-starred menu as you dine on a table made of sand. Guests will then retreat to a private yacht where they can spend the night star-gazing.
Most exclusive private dining experience from $500,000 per person.
Website: www.jumeirah.com Email: JVMreservations@jumeirah.com Tel: +960 664 2020
Ski Out the Season in Style
For connoisseurs of alpine slopes, Easter marks the very end of the ski season and the last chance to don the skis before they go into storage. Luxury alpine specialists Leo Trippi have put together a package to make sure your season goes out with a bang. Staying in the ultra-modern Chalet Aconcagua, guests can tailor almost every aspect of their holiday to meet their needs, including an Easter feast prepared by a Michelin-starred chef, a private mountainside Easter egg hunt or a glacial heli-picnic. The chalet is one of the most stunning in the Alps. Set over four floors, it can comfortably house 10 adults and two children and perfectly blends traditional alpine features with the very latest in technology.
A seven-night stay at Chalet Aconcagua from $64,450.
Website: www.leotrippi.com Tel: +44 203 004 8750
View this post on Instagram
A Sweet Easter in Rome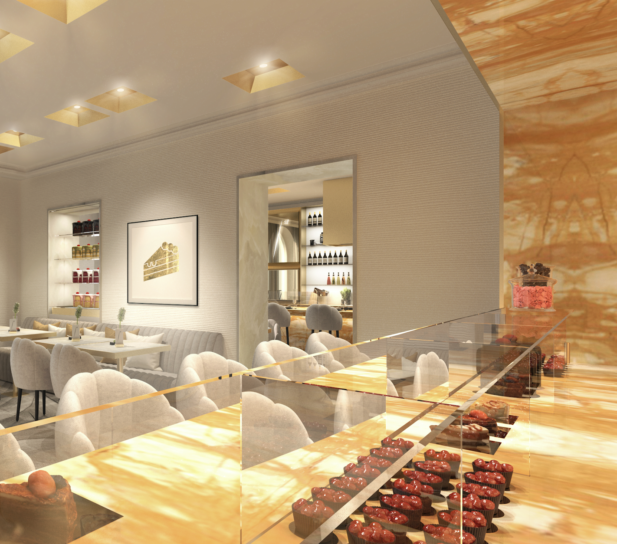 There are few better places to spend Easter weekend than Rome, where celebrations are held throughout the city. Experience the religious meaning behind Easter by attending the packed service at Vatican City on Sunday, held by the Pope (tickets are free but require booking). The First Roma Dolce, which opened in March, is offering a light-hearted side to Easter in keeping with its patisserie theme. The Sweet Easter package includes daily brunch on a sun-drenched roof terrace at sister hotel First Roma Art and comes included with Easter treats prepared by the chef. While in Rome, guests can explore the city's incredible range of sweet offerings, such as chocolatiers Fabbrica Giuliani and vegan specialists Grezzo Raw Chocolate.
Highest-tier suite from $1,005 per night during Sweet Easter weekend.
Website: www.thefirsthotel.com/dolce Email: enquiries.sales@thefirsthotel.com Tel: +39 06 45617070
A Taste of Tuscany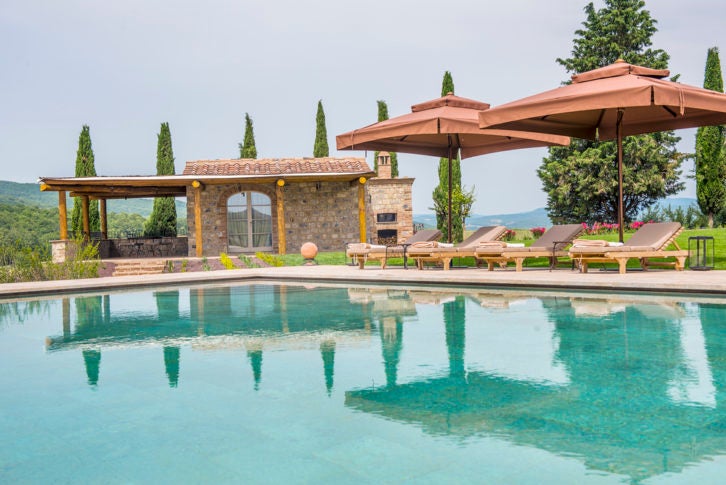 If the bustling capital of Rome is not your thing then opt for silence and serenity in the Tuscan foothills instead. Rosewood Castiglion del Bosco is offering a long Easter weekend package that includes a delectable Easter brunch featuring a wide array of Tuscan dishes, a pampering massage, and a private picnic for two in the villa's garden or nearby vineyards. For a family affair, opt for Villa Oddi, which has enough room for eight adults and four children. The residence features a private screening theater, tennis court, heated infinity pool, pool house, state-of-the-art technology and panoramic views of Montalcino.
Villa Oddi from $10,500 per night.
Website: rosewoodhotels.com Email: cdelbosco.reservations@rosewoodhotels.com Tel: +390577 1913152
A Caribbean Treasure Hunt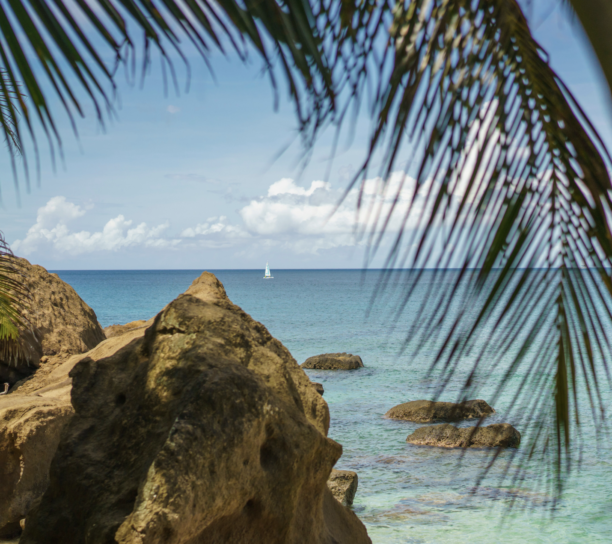 Hunting treasure around the Caribbean may sound like playing pirates, but no comforts have been sacrificed in the creation of this incredible Easter Egg adventure. After three days of relaxation at the opulent Mustique, you and your family will embark on a tour around remote islands in search of clues that eventually lead to a series of Easter gifts. Children's imaginations will be allowed to run wild as they help the crew follow a treasure map. Once the hunt is complete, you will be 'marooned' on an idyllic island and feast of fresh lobster before a final three nights in the Mandarin Oriental, Canouan. This Easter package perfectly balances relaxation, adventure and family fun.
From $8,600 per person.
Website: niquesatravel.com Tel: +44 (0)203 829 8080
Dine on Bahrain's 'Vanishing Island'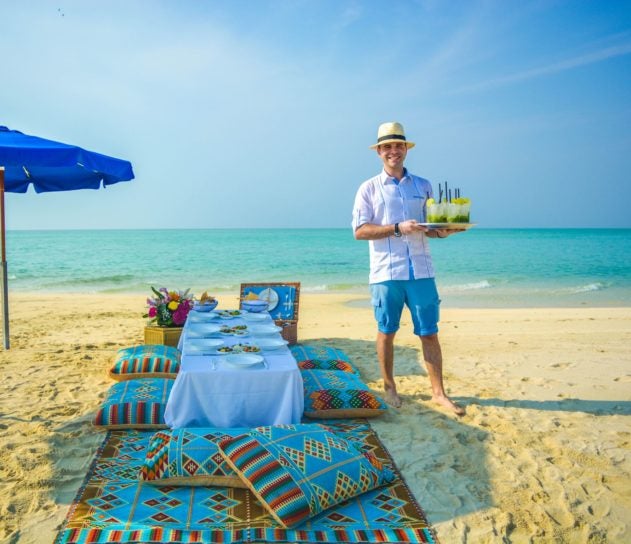 An ultimate castaway experience with a luxury twist, this new adventure from The Ritz-Carlton Bahrain takes guests to an island only accessible for a few hours each day. The resort's new Pearl 1 boat will glide across turquoise waters before arriving at Jarada Island – a deserted strip of land that only appears at low tide. Guests will be welcomed by a resident chef, who will present a gourmet picnic made up of authentic Bahraini dishes, drinks and decadent desserts. Once back at the resort, guests can choose from a range of other exciting activities such as Thai Chi, fishing lessons and culinary masterclasses.
Website: ritzcarlton.com Email:  rc.bahrz.events@ritzcarlton.com Tel: +973 17 586612
Easter Sunday Brunch at The Biltmore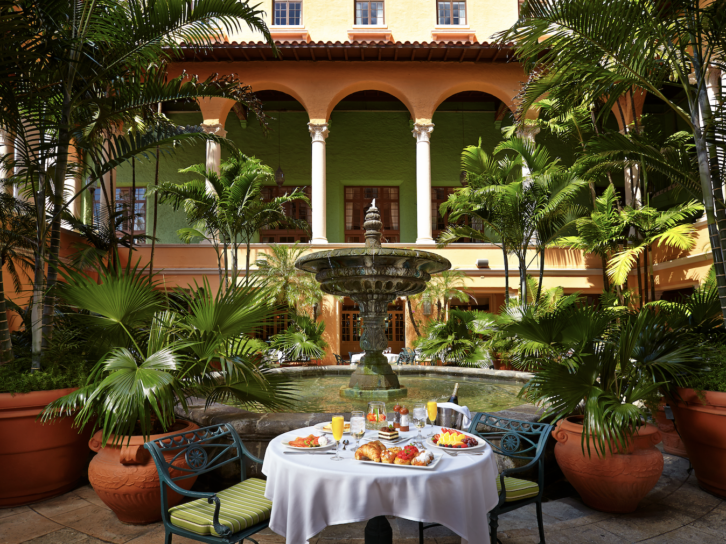 Since 1926, The Biltmore Hotel has been a beacon of Miami's Coral Gables. Following an extensive $30million restoration, its luxury offerings have been brought into the 21st Century. Now as opulent as ever, there has never been a better time to visit this national treasure. All 271 guest rooms have been redesigned along with the corridors, main lobby, the European Spa and the historic Donald Ross Golf Course. For Easter Sunday, guests can experience the best Champagne Brunch in the whole city – maybe even the whole of Florida! This incredible five-hour brunch is legendary in Miami, not least because it concludes with a wall of desserts, prepared to perfection by their in-house pastry chef. For the ultimate Easter weekend, opt to stay in the one-of-a-kind Everglades Suite. The hand-painted ceilings depict scenes from Florida's Everglades while two balconies offer panoramic views of Coral Gables.
Rates for Everglades Suite start from $2,000 a night.
Website: biltmorehotel.com Email: EAragon@biltmorehotel.com
Egg Hunting and Stargazing at Soneva Fushi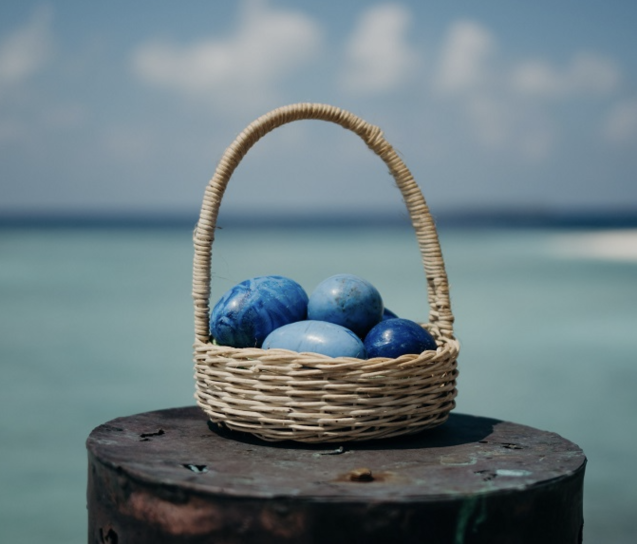 Soneva Fushi will host one of the most family-friendly Easter weekends in the Maldives as their annual egg hunt returns to the luxury private resort. Guests will be charged with the task of locating wooden eggs hidden all over the resort, which can be exchanged to chocolate versions in the dedicated Easter room. After the eggs have been tracked down, guests can gaze up at the night skies with Lars Lindberg Christensen, an award-winning astronomer and science communicator. If you prefer grazing to gazing, you will be well looked after by resident chefs Kamilla Seidler, winner of Latin America's Best Female Chef award in 2016, and Filip Langhoff, who has one Michelin star.
A seven-night stay at Soneva Fushi is available from $22,600 for a family of four through Turquoise Holidays.
Website: soneva.com Email: reservations@soneva.com Tel: +960 660 0304
A Wild Safari Tour of Namibia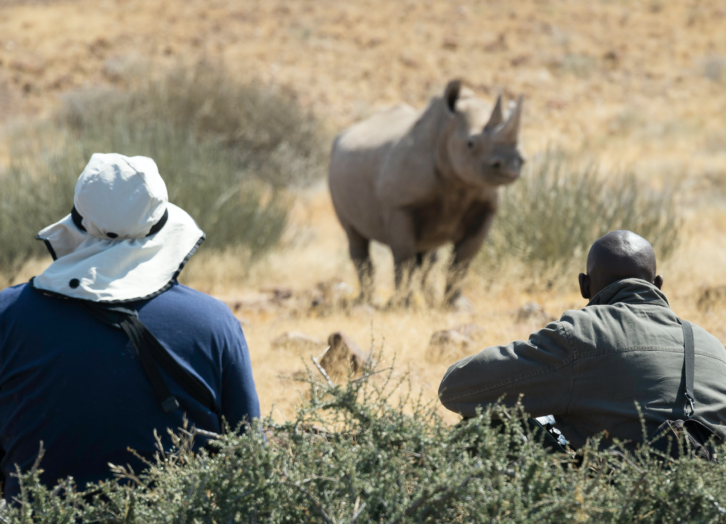 For those with an eye for adventure, Mahlatini Luxury Travel is offering a six-night package that includes experiences at three separate Wilderness Safari camps across Namibia. Staying in each one for two nights, guests begin their African odyssey at Desert Rhino Camp, where they are likely to see the largest free-ranging population of desert-adapted black rhino in Africa. The next destination is the Huab River Valley, one of the best wilderness areas in the country, where guests relax at the luxurious Damaraland Camp for a further two nights. The adventure concludes on the banks of the Kunene River at the Serra Cafema Camp.
The six-night adventure starts from $8,000 per person.
Website: mahlatini.com Tel: +44 28 9073 6050