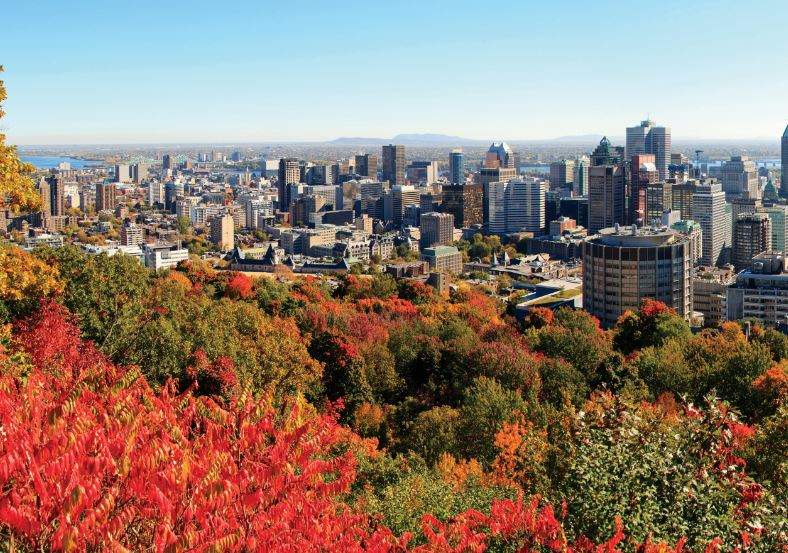 By Rebecca Taylor
This story originally appeared in the September/October 2018 issue of Elite Traveler.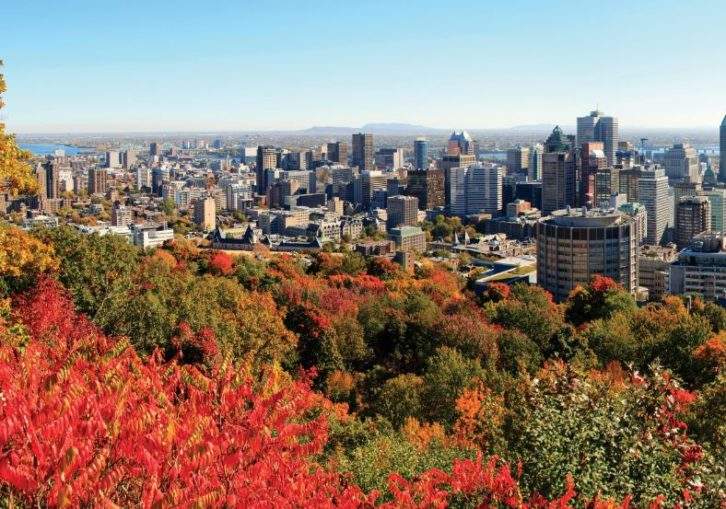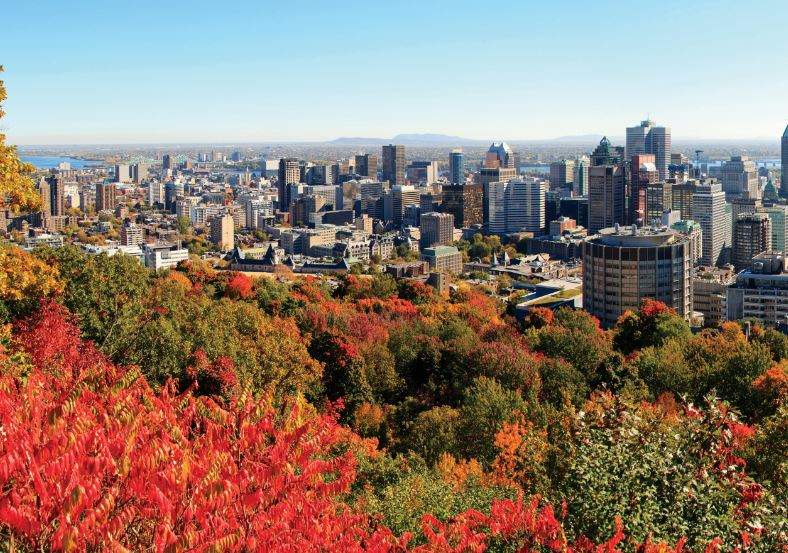 Known and loved for more than just hockey, poutine and maple syrup, Montreal is a little piece of Europe within the Americas, with French and British influences abounding. From the cobblestone streets to the historic buildings, this metropolis is a must-see for any global traveler. If you're planning a trip over the summer months, don't miss the Montreal Grand Prix (June 7-9, 2019), which takes place on the streets of downtown. Or come in winter and explore the many ski resorts (and après-ski, of course) of nearby Mont-Tremblant and the Laurentians. With a flight time of under two hours from New York, and an entirely palatable six hours from Paris, you could arrive in one of Canada's oldest and chicest cities in no time. The locals are perpetually polite, there is an abundance of restaurants to eat your way through (the city boasts the second highest number of restaurants per capita in North America), and the wild beauty of Canada is right on the doorstep.
TOP RESTAURANTS
Au Pied de Cochon
Au Pied de Cochon serves unique haute cuisine in the heart of the city. Opened by renowned chef Martin Picard in 2001, visit to delight in classic flavors with an original
spin, such as stuffed pig's trotter with foie gras or duck in a can. With so much rich food, make sure to save room for dessert. Maple syrup from its very own cabane à sucre (sugar shack) infiltrates most of the sweet offerings, and dishes are inspired by Picard's most recent travels.
Gibby's
A meat-lover's mecca, Gibby's is one of the best steakhouses in the area. Housed within an 18th-century building, Gibby's fits right in at the Old Port with its historical backdrop and exposed stone walls. Not much of a meat eater? There are plenty of seafood offerings like oven-baked clams and two-pound lobsters, but it's worth a visit just for the innovative sides, such as grilled jalapeño sirloin sausages that are famous in their own right.
Joe Beef
Continually ranked as one of Canada's best restaurants, you can't visit Montreal without enjoying a meal here. Opened in 2005 by Frédéric Morin, David McMillan and Allison Cunningham, this spot has grown into a Canadian institution. Head here for all of your gluttonous delights, such as truffle beer-can chicken and double-down foie gras. But book early, as the waitlist can span up to two months.
Image: Joe Beef
MONTREAL MUSEUMS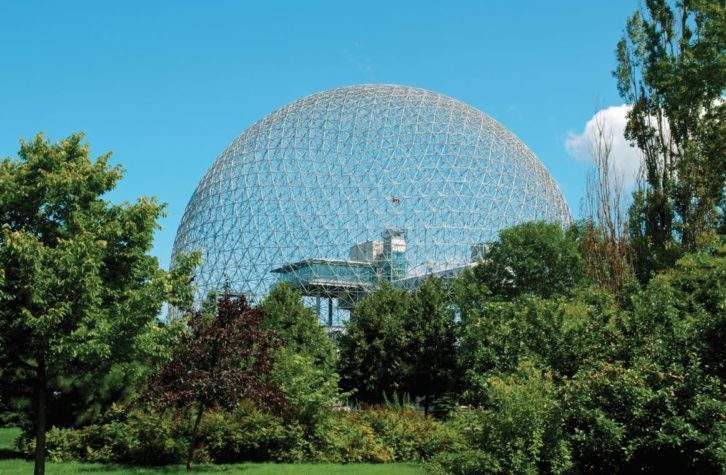 The Montreal Museum of Fine Arts houses over 43,000 works, including paintings, photographs and sculptures. Within the museum, the Bourgie Concert Hall hosts lectures and recitals. Don't miss Jean-Willy Kunz reimagining some of Couperin's early work on the organ this October.
Located in the Parc Jean-Drapeau, the Biosphère, Environment Museum educates visitors on environmental matters. There is a roster of temporary exhibitions year
round but the permanent immersive exhibits, focusing on the science behind weather, renewable energy and building sustainable neighborhoods, will keep you and the kids entertained for hours. Come nightfall, the sphere turns into an incredible light show that reflects the season.
You can find 22,000 plant species at the Jardin Botanique, alongside greenhouses, cultural gardens and a tree pavilion. For peace and tranquillity head to the Monastery Garden, which is inspired by Medieval monks and their focus on cultivating medicinal plant life. For a totally unique and immersive experience, head to the Courtyard of the Senses where you'll be blindfolded and guided through the space via touch, taste and smell.
mbam.qc.ca, parcjeandrapeau.com, espacepourlavie.ca
Image: The Biosphere Museum
Get out of town… 24 hours in Mont Tremblant

No visit to Montreal is complete without a stint in Mont-Tremblant. Escape to the mountains and enjoy a weekend getaway a quick 45-minute flight from downtown Montreal. While it may not be the Rockies of Western Canada or the Alps of Europe, Tremblant is regularly featured in National Geographic's World's Best Ski Towns, and for good reason. Almost 100 runs of varying abilities, plenty of restaurants and amenities in the town, and celebrity homeowners like Michael Douglas and Catherine Zeta-Jones add a hint of exclusivity to this welcoming resort town.
TOP ROOMS
Two-Bedroom Penthouse
Hotel Nelligan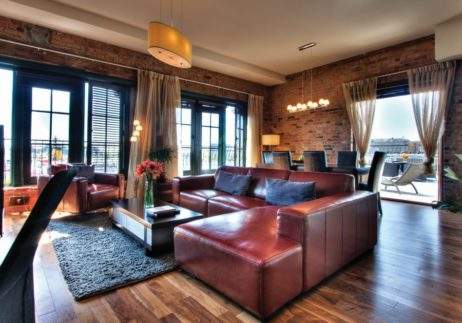 Nestled in the heart of the Old Port, Hotel Nelligan pairs old-world chic with new-world luxury. Set in a century-old building, stone walls are perfectly juxtaposed next to polished, plush furnishings. Book the Two-Bedroom Penthouse for panoramic views from your 510-sq-ft private terrace. Or, after a night spent soaking up the delights (both atmospheric and alcoholic) of nearby Rue St-Paul, relax with a soak in the Jacuzzi tub.
From $900 per night. Contact Guillermo Coronel, general manager, concierge@hotelnelligan.com, +1 514 788 2040, hotelnelligan.com
John Lennon and Yoko Ono Suite
Fairmont The Queen Elizabeth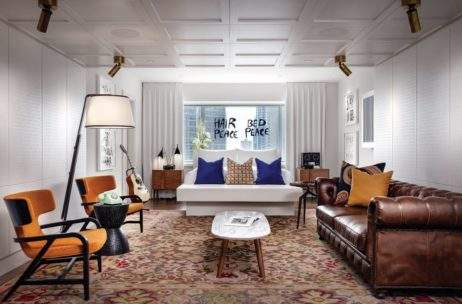 Combine accommodation with a history lesson when you book the 1,378-sq-ft suite where the infamous "Bed-In for Peace" took place in 1969. Optimizing the star power of the suite, you'll be surrounded by charming artifacts of the time, such as a TV showing archival footage and a tape recorder with old interviews. You can even don virtual reality headsets that recreate the moment in history. The hotel offers an urban market with produce from locals and a wellness center.
From $1,969 per night. Contact David Connor, regional vice president, reservations@fairmont.com, +1 800 257 7544, fairmont.com
Royal Suite
The Ritz-Carlton Montreal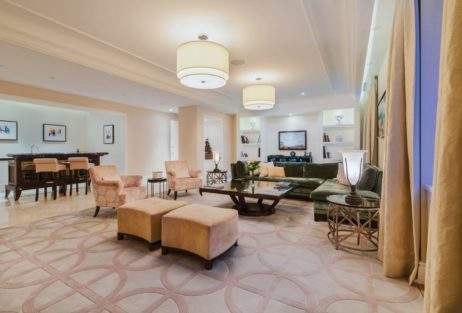 Montreal's The Ritz-Carlton offers the brand's usual elevated standard of service, situated in the heart of downtown. The Royal Suite is a stunning space, decorated with thoughtfully curated artwork and beautiful chandeliers. Spread over a vast 4,700 sq ft, the suite mixes old and new — cozy fireplaces with tech that remembers your temperature preferences and adjusts accordingly. Tired from shopping on St Catherine Street? Relax in the saltwater pool that overlooks the city or sample one (or many) of the delicious cocktails at Maison Boulud.
From $9,000 per night. Contact Andrew Torriani, CEO and general manager, reservations@ritzmontreal.com, +1 514 842 4212, ritzcarlton.com
The Penthouse
Hotel Le St-James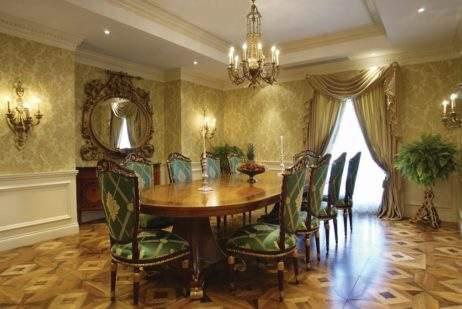 A tranquil escape in the heart of Old Montreal, stay at The Penthouse in Le St-James to enjoy breathtaking views over the Old Port. The former Merchants Bank has been transformed into 60 luxurious rooms while maintaining the character of the original grand architecture. The Penthouse spreads over 3,500 sq ft and includes a 1,500-sq-ft terrace that offers unbeatable panoramic views of the city below. If you're seeking privacy, enter through the private elevator and enjoy in-room dining with well-equipped kitchen and separate dining room which seats 10.
From $5,900 per night. Contact Elizabeth Glimenaki, general manager, reservations@hotellestjames.com, +1 514 841 3111, hotellestjames.com