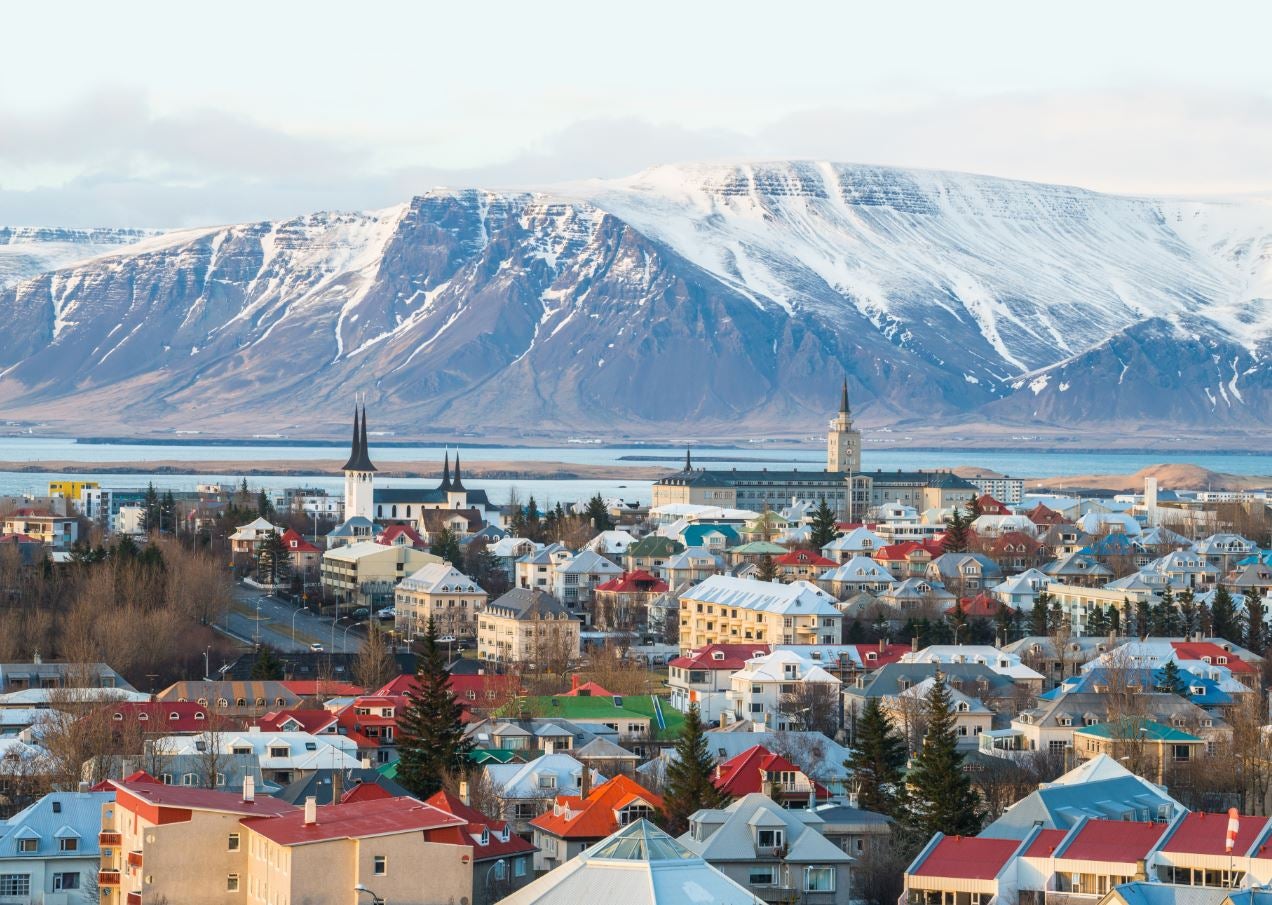 By Holly Rubenstein
This story originally appeared in the July/August 2018 issue of Elite Traveler.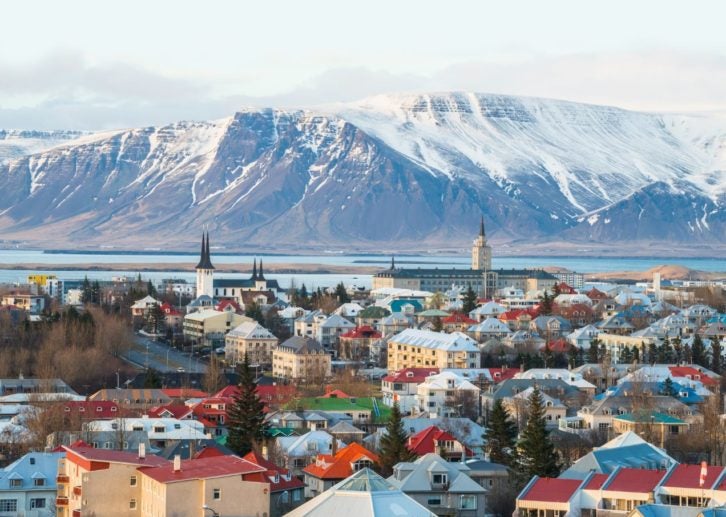 Iceland is a land of gushing waterfalls, steaming hot springs, mammoth glaciers and double rainbows. A mysterious, otherworldly island, it showcases vast and stunning landscapes. At its heart, the world's most northerly capital, Reykjavík, offers the  perfect base for a hip city break, just a stone's throw from some of the country's astonishing geological must-sees. A vibrant cultural hub with a burgeoning epicurean and music scene, Reykjavík is a year-round destination. Summer showcases the midnight sun with almost 24-hour daylight, while winter brings adventures on the snow and ice, plus the arrival of the northern lights.With the freshest air, the friendliest locals and mountain and ocean views throughout the city, it's always a good time to visit Reykjavík.
INCREDIBLE ICELAND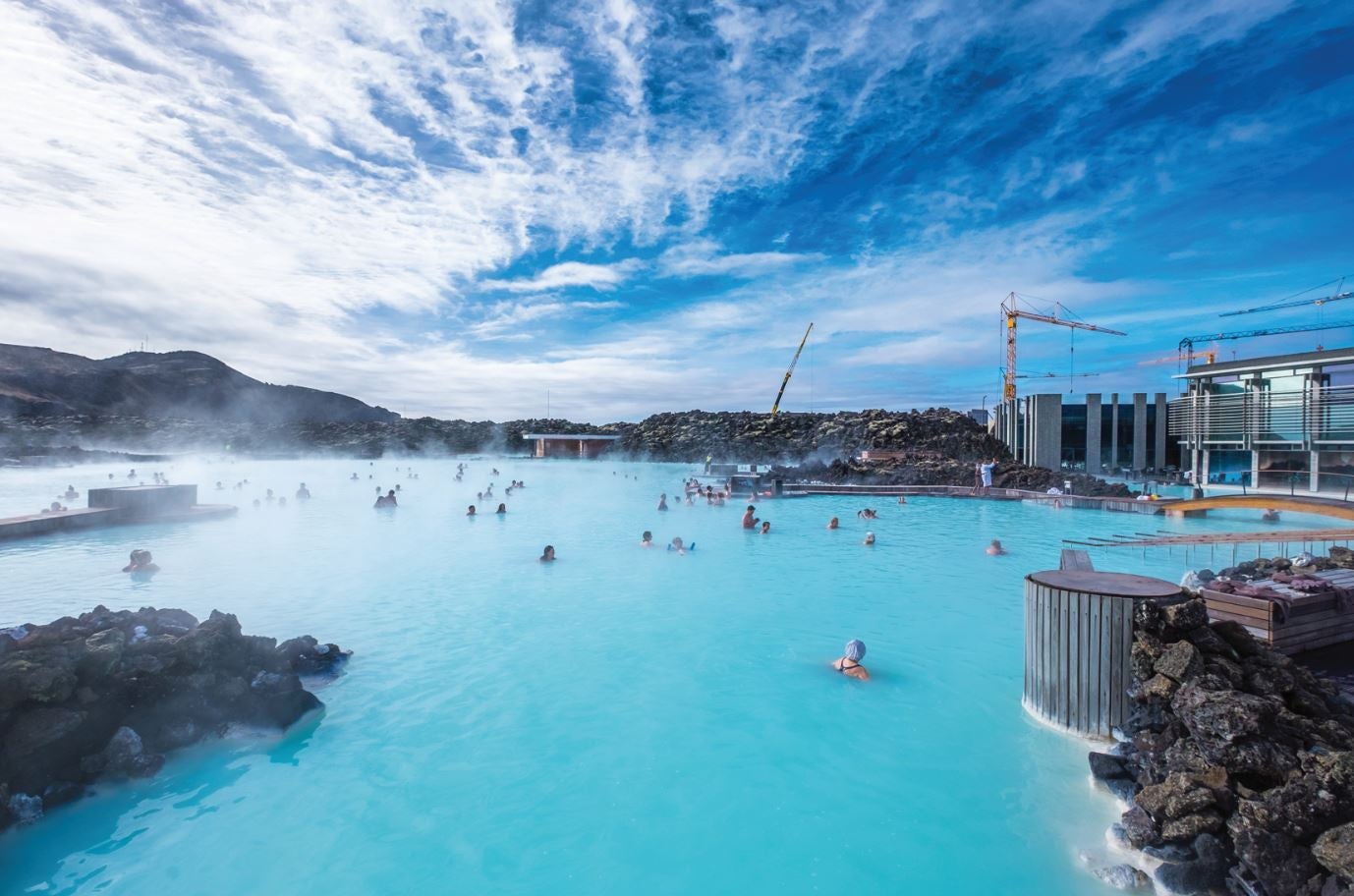 Chase the Northern Lights
While the aurora borealis can sometimes be spotted from the city center, it's worth heading away from the capital's bright lights with an aurora hunter for the best chance of spotting the elusive colorful display. September through to April offer the best aurora forecasts.
Visit Hallgrímskirkja
Towering over the city, Reykjavík's eye-popping Lutheran church Hallgrímskirkja is Iceland's tallest building and can be seen from pretty much everywhere. Take the short elevator ride to the top for views over the capital's colorful rooftops.
Catch a Concert at Harpa
With a design inspired by the basalt landscape of Iceland, this eerily beautiful concert hall, located in the harbor area, has a fantastic schedule of programming, from opera to jazz, reflecting Reykjavík's cultural diversity.
Journey to the Center of the Earth
Thrill seekers can take a private tour of the dormant Thrihnukagigur volcano, descending 394ft past its brightly stained walls, deep into its cavern. Once inside, headlamps are provided for an hour of exploration.
Take a Dip in the Blue Lagoon
Just 35 minutes outside of Reykjavík, this vast world-famous geothermal pool is an absolute must. Relax in the thick turquoise waters, surrounded by jet-black volcanic lava fields, while basking in the healing properties of the water and mud masks provided on-site.
If You Do One Thing: The Golden Circle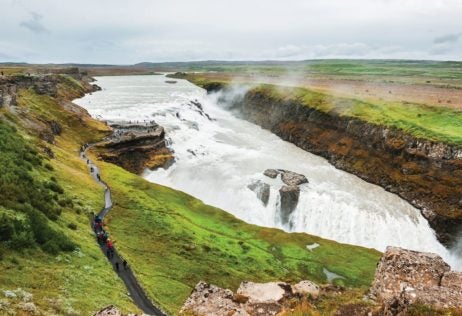 No visit to Reykjavík is complete without a trip into the countryside to visit the natural wonders on the Golden Circle route. Visit Thingvellir National Park, the ancient site of Iceland's parliament from the 10th to 18th centuries, the jaw-dropping Gullfoss waterfall and explosive Geysir geothermal area, while taking in the country's epic scenery and seemingly endless rainbows along the way.
ROOMS WITH A VIEW
Lagoon Suite, The Retreat at Blue Lagoon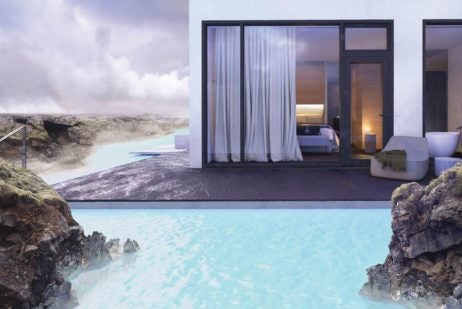 Bill Gates once paid to reserve the entirety of the Blue Lagoon, an iconic geothermal bathing spot, for a private swim in its mineral-rich waters. Since the recent opening of The Retreat at the Blue Lagoon and its luxury Lagoon Suites, it's now possible to attain this level of privacy from the comfort of a breathtaking hotel suite, with a portion of the lagoon accessible only from your private terrace. Suites are built on a hardened 800-year-old lava flow, with beds looking directly out to the turquoise lagoon through floor-to-ceiling windows. Living rooms open onto extensive private terraces from which to take the plunge. The Retreat also offers a world-class spa, utilizing the soothing properties of the lagoon's waters.
From $2,255 per night. Contact Gudjon Valberg, general manager, contact@bluelagoon.com, +354 420 8700, retreat.bluelagoon.com
Panorama Suite, Ion City Hotel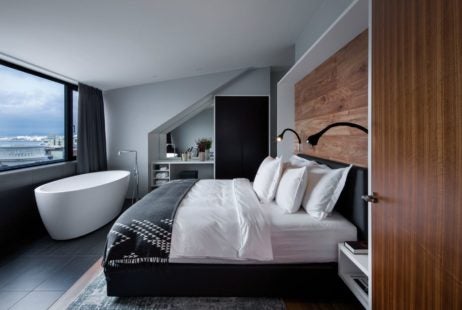 With sweeping views of Reykjavík's stunning bay and city center, the Panorama Suite is a showstopper. Even its private sauna and freestanding bathtub offer scenic vistas. A dining room and fully stocked bar, with a private chef and bartender, make the space perfect for entertaining. Part of the Design Hotel group, the sleek, neutral-toned hotel is the work of renowned Icelandic architectural duo Minarc. Ideally situated on the city's main avenue, Laugavegur, you'll be within walking distance of the capital's best restaurants, bars and galleries.
From $1,100 per night. Contact Monika Sirvyte, general manager, ioncity@ioniceland.is, +354 578 3730, ioncity.ioniceland.is
Esja Corner Suite, Tower Suites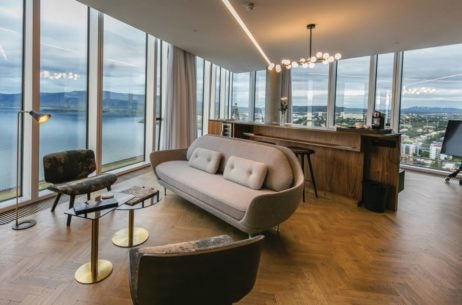 Offering one of the highest viewpoints in Iceland's capital, the Esja Corner Suite takes its name from Esja, the volcanic mountain range it faces. Panoramic floor-to-ceiling windows with ocean, city and mountain views engulf the suite. It's said that on a clear day, if you look to the west, Snæfellsjökull—a 700,000-year-old glacier-capped stratovolcano—is also visible, and a high-quality telescope is provided for stargazing and aurora hunting. Champagne is included on arrival, as is a fully stocked bar, which can be curated by a wine expert. Organic breakfast is delivered daily to your door. Suites can also be combined to create a private wing.
From $2,115 per night. Contact Jóhannes Ásbjörnsson, owner, info@towersuites.is, +354 416 0000, towersuites.is
WHERE TO EAT
Vox
This stylish establishment—mentioned in the 2018 Michelin Guide—celebrates Icelandic ingredients. Located within the Hilton Reykjavík Nordica, Vox serves up a locally sourced tasting menu with the likes of arctic char with cauliflower, almonds and trout roe; and langoustine ravioli, accompanied by an exceptional wine list.
Dill
The first restaurant in Iceland to receive a Michelin star, Dill features New Nordic cuisine at its finest. Committed to embracing traditions in a contemporary way, it offers a seven-course tasting menu curated weekly. Complex flavors are showcased in dishes such as tusk, kale and black garlic; and pear, almond and birch. Be sure to book in advance.
Sjávargrillið
If you're looking for extraordinary local specialties in a relaxed atmosphere, book a table at Sjávargrillið. Its award-winning chef has curated a multi-course 'grill feast of
delicacies' so diners can experience the diverse and unique tastes of Iceland. This can include puffin, whale and, for the brave among you, fermented shark.