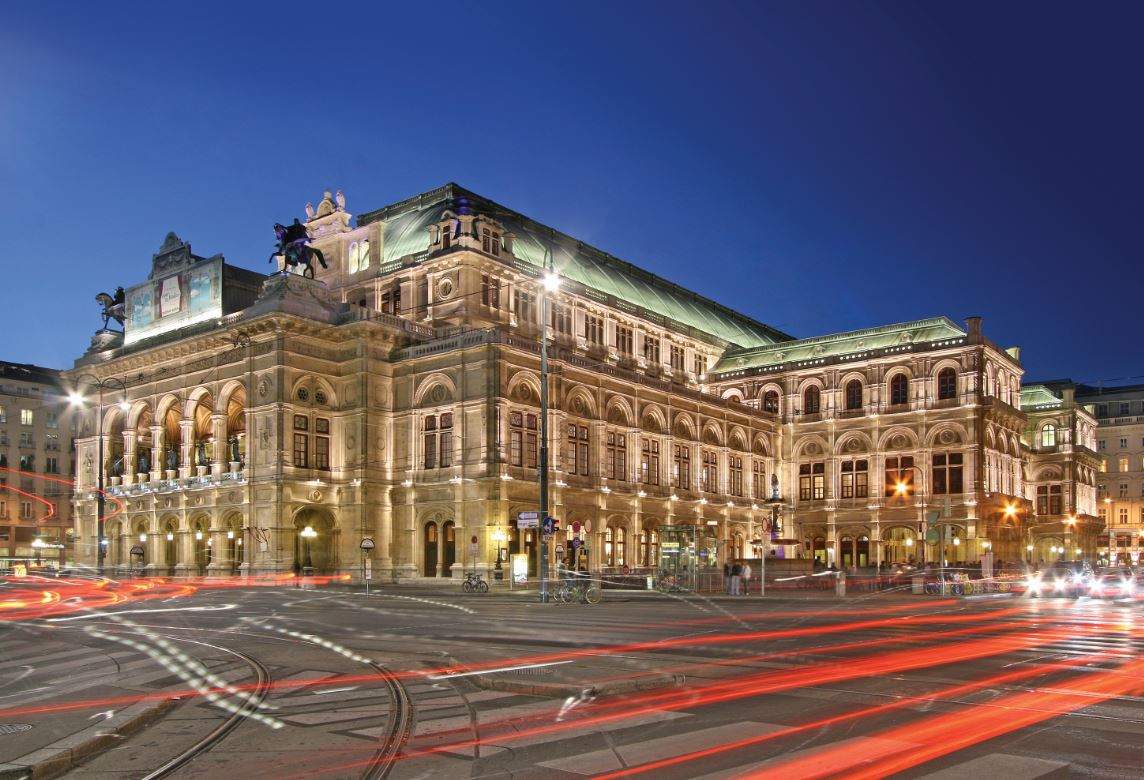 By Becca Hensley
This story originally appeared in the September/October 2018 issue of Elite Traveler.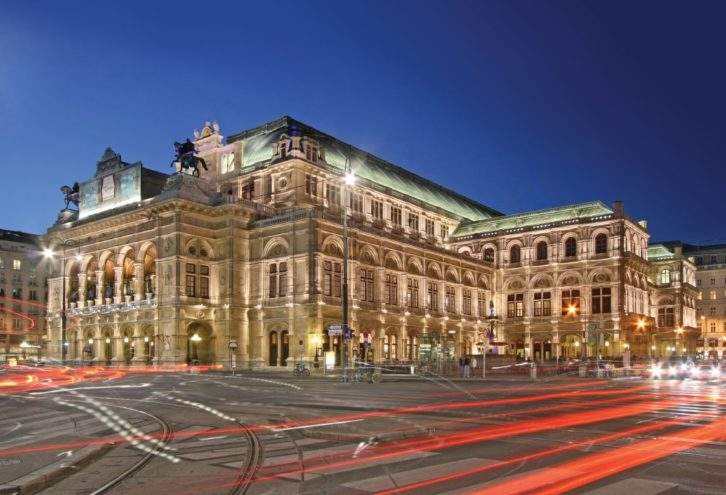 A storybook cityscape of colorful baroque buildings, imperial enclaves, castles, Art Nouveau structures and cobblestone streets, Vienna has swimmable beaches, green spaces and museums galore. Even better, it boasts a wine region right inside its city limits. Renowned for its living room–like coffeehouses, and a food culture that deifies delicate cakes and pastries as much as robust sausages and meats, it also brandishes top-notch contemporary-style Michelin-starred outposts. Called the City of Music for its interactions with some of history's most famed composers, including Mozart, Haydn, Schubert and Beethoven, Vienna still draws crowds for performances by the beloved Vienna Boys' Choir and productions at the spectacular State Opera House. Proudly upholding centuries of royal tradition, the city continues to host hundreds of formal dances each year (formal attire and waltzing skills are de rigueur). Even the capital city's youngest denizens learn to waltz, ensuring this legacy will continue. Ever edgy beneath its fancy surface, Vienna has a history of renegade artists, philosophers, musicians, writers and designers, and cannily continues to meld innovation with rituals from the past and hip thinking with charming convention.
FUN FORAYS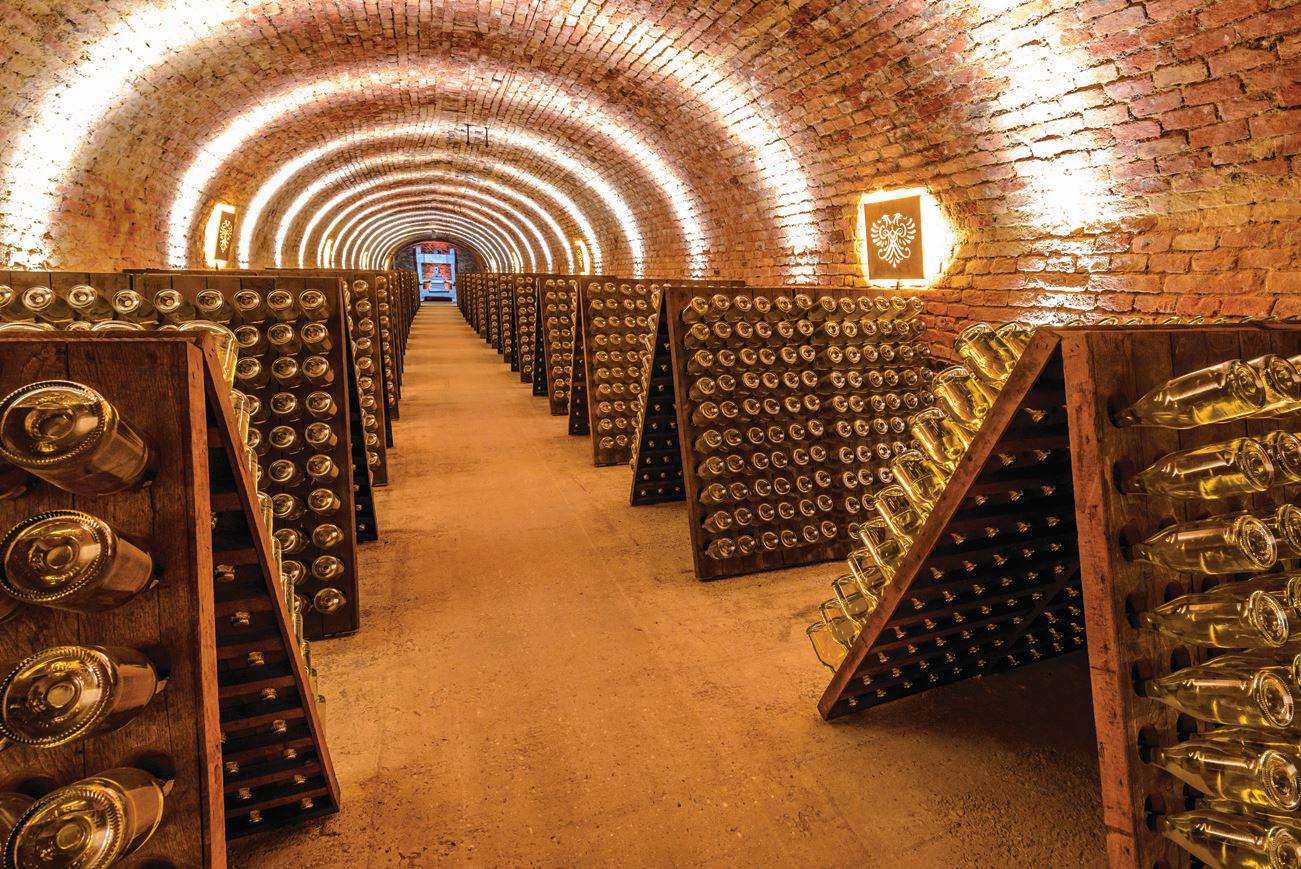 Cinderella Time
Ball season in Vienna runs November through February, and it's not just the Viennese who attend. Bespoke ball packages for the prestigious Opera Ball, slated for February 28, 2019, can be procured from premier travel agents (such as Smolka
Tours, Tauck Tours or Avanti Destinations), and may include ball tickets,waltzing lessons and after-ball activities. Private waltzing tutorials are also available at Elmayer Dance School.
smolkatours.com, tauck.com, avantidestinations.com
Regal Shopping
Showing a coat of arms with the Imperial double-headed eagle, shops designated to be royal purveyors to the court were highly regarded during the Habsburg reign. Today, many of these stores still bear the emblem and sell quality goods from jewels to chandeliers to shoes for discerning shoppers. Take a guided shopping tour to the top princely emporiums with Shopping With Lucie, or book individually at stores such as J & L Lobmeyr, Scheer, Demel or AE Köchert.
Gourmet Gambol
Distinctly local Viennese cuisine runs the gamut from elegant to hearty. Wienerschnitzel (a light, airy fried cutlet), Apfelstrudel (layered apple tart), Tafelspitz (boiled beef), Kaiserschmarrn (sweet, shredded pancakes served with fruit compotes) and Liptauer (a creamy spread) are just some foods you'll want to taste. Join Culinary Sightseeing, a foodie favorite, for a customized insider tour to places not regularly opened to the public.
Wine Down
As one of Austria's most significant wine regions, Vienna holds myriad characteristic wine taverns called heurigen. Casual and affordable, they're a lovely way to explore the local fruit of the vine. But beneath the city, Palais Coburg boasts a collection of wine valued at more than $26m. Visit this wine archive of more than 60,000 bottles on an elite guided tour through the subterranean cellars. Enjoy medieval architecture while tasting rare Austrian wines.
Take Three/// Restaurants
Kunsthistorisches Museum Wien
While most people don't visit a world-class museum to eat, on Thursday nights, sophisticated diners head to Vienna's masterwork gallery for a gourmet dinner party beneath its colorful cupola. Home to the Habsburg's eclectic and priceless art collection, you can have your first course, then peruse the Rubens, nibble a second, then be awed by the Titians. This is where art and food combine for a magical evening.With a group? Consider renting the entire museum, an opportunity that allows dinner to be served in a number of galleries.
Konstantin Filippou
Off the streets of Vienna's First District, where elaborate architecture defines the exteriors, eponymously named Michelin-starred Konstantin Filippou awaits. Its unexpectedly austere, modern, chic decor is both cool and comfortable; its simplicity ensures you'll focus on the complexity of the food. Mirroring the chef's bicultural background—Austrian and Greek—the menu plays with combinations of land and sea. Innovative, edgy, surprising and satiating, this isn't the spot to try that Wienerschnitzel you craved, but an opportunity to see the new Vienna.
Steirereck
Fresh apple strudel made every hour is reason enough to pay a visit to local gourmet sanctuary Steirereck, a long-standing icon with two Michelin stars. Located in Stadtpark, one of inner Vienna's most popular parks, this charming Relais & Châteaux restaurant is set in an old dairy depot, and turns out dishes from duck stew to artichoke salad. Go for the tasting menu, which may range from pig trotters to venison to char. Want to be mind-blown? Their cheese presentation, featuring 120 varieties from around the world, does not disappoint.
Image: Steirereck
SUITE STAYS

Presidential Suite
Park Hyatt Vienna
Typifying Vienna's complementary duet of old and new, the stylish Park Hyatt Vienna transformed a bank into a modern hotel in the Unesco-sited Am Hof Square. In the Presidential Suite, anchored by a Lobmeyr chandelier and Bösendorfer piano, 1,829 sq ft unfold to reveal a canopy king bed, living area, dining room, well-equipped kitchenette and immense marble bathroom with heated floors. Dine at The Bank Brasserie & Bar, a popular ode to the building's history.
From $5,800 per night. Contact Gabriel Horrak, front office manager, vienna.park@hyatt.com, +43 122 740 1234, hyatt.com
Presidential Penthouse Suite
Hotel Sacher Wien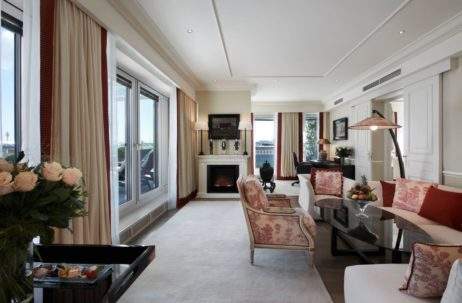 Some say Sacher-Torte, the historic hotel's famed chocolate cake, is Vienna's greatest indulgence. But check in to this dazzling example of fin-de-siècle design to discover a hotel as enticing as the confection it serves. A fantasia of opulent interiors, Hotel Sacher Wien excels in white-gloved coddling. This two-bedroom suite has an ample terrace with superlative views; inside, shades of red take you from the formal living room to the chinoiserie-wallpapered bedroom.
From $5,770 per night. Contact Wolfgang Buchmann, chief concierge, portier.wien@sacher.com, +43 151 4560, sacher.com
Presidential Suite
Palais Hansen Kempinski Vienna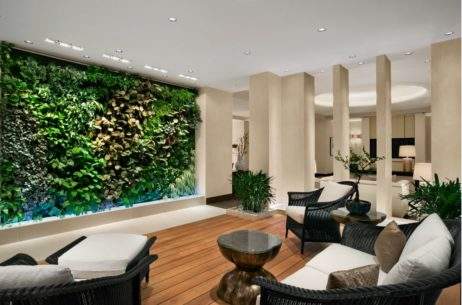 Fringing the Ringstrasse on a quieter street just minutes from the top sites, the historic Palais Hansen feels far away from Vienna's crowds. The airy hotel's bronze overtones and metallic hues reference Vienna's stellar Art Nouveau movement, and its sleek feel is deftly blended with 1920s flair. In the elegant one-bedroom Presidential Suite, the largest in the city, there's a salon with office area and piano, dining room for 12 and a lush living wall filled with plants.
From $9,500 per night. Contact Sonja Orth, reservation manager, sonja.orth@kempinski.com, +43 123 610 00, kempinski.com
Royal Suite
Hotel Imperial Vienna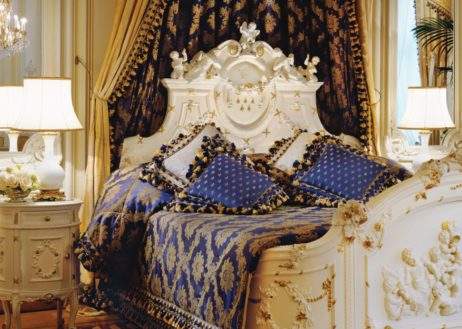 Built for the Prince of Württemberg in 1863 as a royal residence, this resplendent palace embodies Vienna's historical grandeur. With showstopping chandeliers and stucco-decorated ceilings, the splendid Hotel Imperial, a Luxury Collection Hotel, plays up its aristocratic heritage. Choose one of three Royal Suites with silkwalls, sumptuous upholstery and motif-inlaid parquet floors. Located on the second floor, each has a 22-ft-high ceiling and retains a polished, regal elegance.
From $5,885 per night. Contact Daniela Stoppel, assistant to general manager, daniela.stoppel@luxurycollection.com, +43 150 1100 425, imperialvienna.com
Images: Gregor Titze, Palais Hansen Kempinski, Gerard Wasserbauer