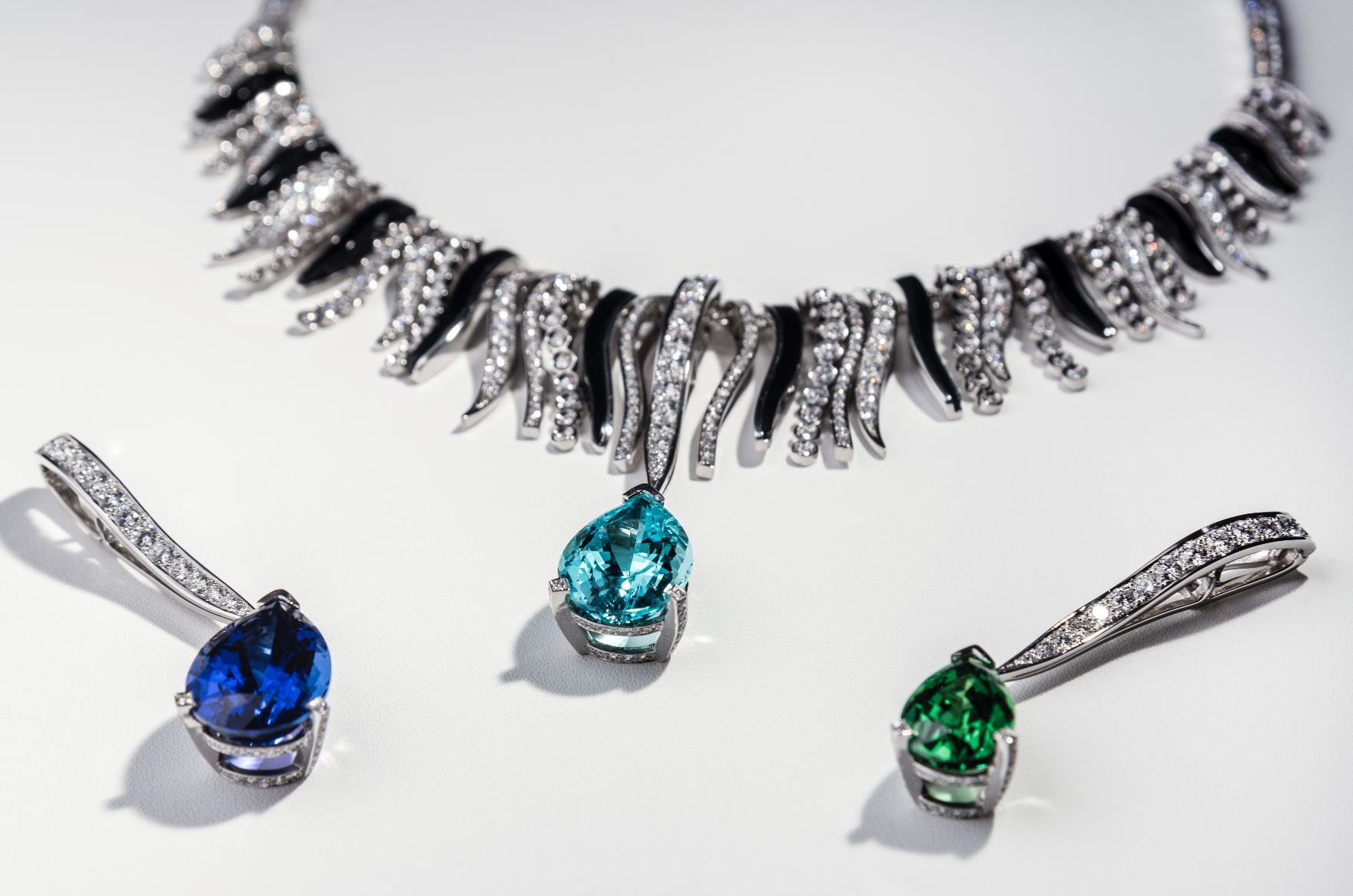 Set on a small, lush island in the constellation of Noonu Atoll islands in the Maldives, Velaa Private Island is an oasis designed to feel like the edge of the world. Velaa which means Turtle in the local language is shaped like a sea turtle, with its overwater bungalows constructed to resemble the head of the island and the main island, its body. Known as the destination for discerning travelers, Velaa Private Island captures the hearts of its guests thanks to its cerulean waters and white-sand beaches.
The five-year-old resort recently debuted two jewelry collections in collaboration with Frédéric Béziat of Maison Atelier Loréedubois, both inspired by the natural beauty of the islands. Béziat worked with owners of the resort, Radka and Jiri Smejc, to craft beautifully inspired pieces. Béziat typically produces one-of-a-kind jewelry for private collectors, including the Sultan of Oman, among others. The first collection features 10 limited-edition designs, including one-of-a-kind pieces. Highlights include the 18K white gold Ocean Lagoon Blue Ring with tanzanites and diamonds is an absolute piece of artistry, as are the Parrot Earrings featuring pear-dropped diamonds, and a Tropical Garden Bracelet encrusted with emeralds and tsavorites.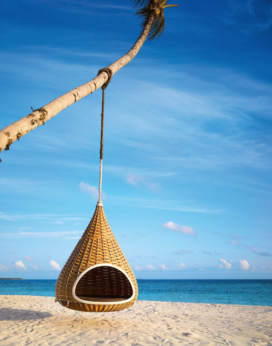 The second collection is called the Turtle Anniversary Collection and will live on the island and be available to guests. Because turtles are such an important part of Velaa's ethos, each piece is designed to resemble a turtle. The collection will be available only at Velaa Private Island Maldives.
For more information, visit velaaprivateisland.com