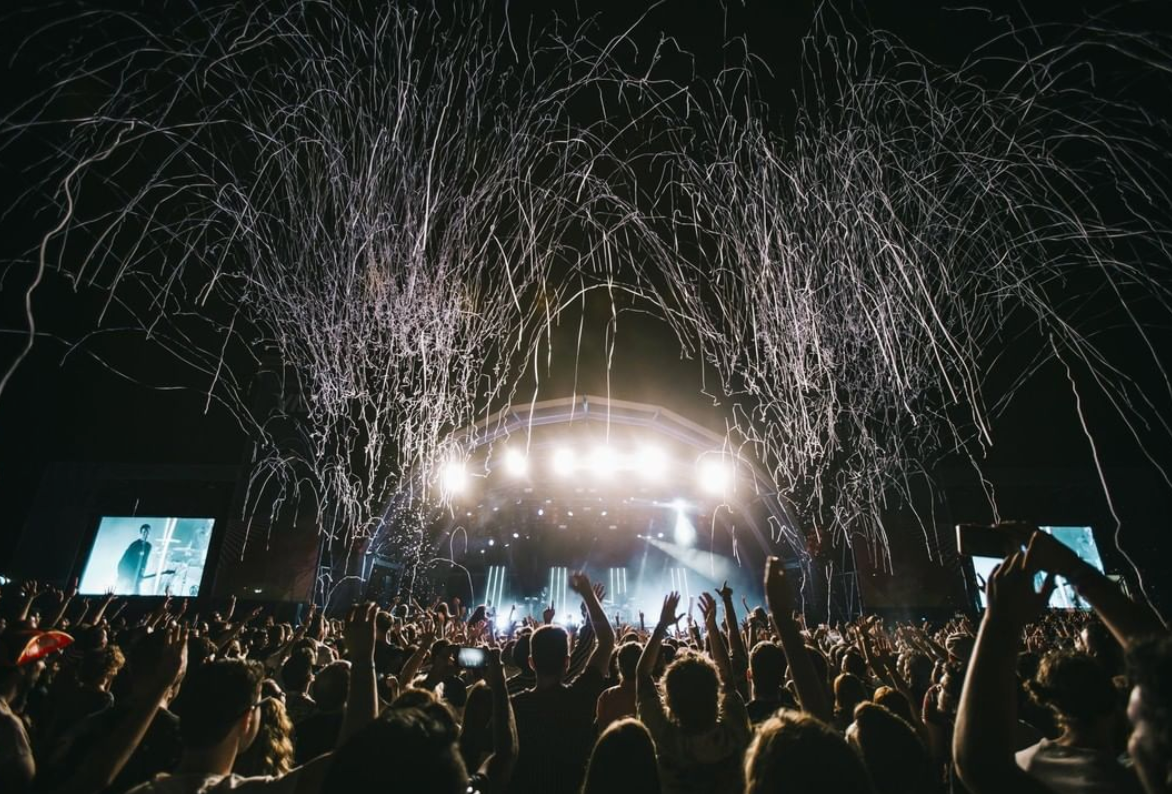 Few countries know how to host a music festival better than Spain. This summer, some of the biggest artists in the world, from DJs to rock legends, will perform in front of huge crowds across the Iberian nation. To celebrate the return of the festival season, Elite Traveler brings you a VIP guide to six of the best music festivals in Spain.
Benicàssim
Dates: July 18-21
Festival Internacional de Benicàssim has historically offered a wide variety of music genres and attracts a diverse crowd as a result. Tourists come to the festival in their droves due to its location right next to the Meditteranean coast.
As music does not start until the afternoon, there is always plenty of time to partake in other activities and explore the nearby town. This year's headline acts include Kings of Leon and Lana Del Rey.
For an exclusive experience, the festival offers a VIP ticket that gives you access to the festival's VIP Area with its own bars and gourmet food trucks. It also gives you VIP seating in the arena. Sleeping is also catered for with their Villacamp site, which is located close to the town center and comes with individual showers to make sure you go into every day looking your best.
https://fiberfib.com/en/home.php
 

View this post on Instagram

 
Sónar Festival
Dates: July 18-20
Located in the thriving metropolis of Barcelona, Sónar Festival is not your usual field and camp occasion. In fact, there is no on-site accommodation with all attendees having to find a hotel in the city center. This may not be ideal for the hardcore festival-goers, but it opens up a world of luxury options for the VIP.
There are a variety of five-star hotels within the city that will be able to transfer you to the festival each day. The festival itself offers a three-day VIP pass, which gives you access to an exclusive dining hall where some of the city's top chefs will be serving up culinary excellence. There is also an insider view of the performances in the SonarClub and the SonarPub, giving VIPs an exclusive view of their favorite artists.
https://sonar.es/en/2019/tickets
 

View this post on Instagram

 
Barcelona Beach Festival
July 13
It may be only one day and take place on one stage, but the Barcelona Beach Festival manages to pack in more world-famous music artists than most other festivals manage in an entire weekend.
Held at the Playa del Forum on Barcelona's Mediterranean coast, the event will welcome some of the biggest DJs in the world to the stage over the course of a single day. This year's line-up includes the likes of David Guetta, Steve Aoki and Alesso.
The premium ticket will make the day even more special with access to an exclusive area at the front of the stage as well as a VIP area with luxury bars, gourmet food stalls and even photocalls with the acts.
https://bcnbeachfestival.com/?lang=en
 

View this post on Instagram

 
Mad Cool Festival
Dates: July 11-13
The Madrid-based Mad Cool Festival is relatively new on the scene but has already built a reputation as one of Europe's best festivals. Its rapid growth was underlined by an incredible line-up in 2018 and that trend continues in 2019.
This year, Noel Gallagher, Bon Iver, Vampire Weekend, The Cure, The 1975 and The National are all set to perform. With its growing popularity, there are also a number of site improvements for 2019. These changes include the removal of VIP areas in front of all stages as well as decreasing the day capacity by 5,000.
There is still an attractive VIP package available, however. The three-day VIP ticket allows you access to exclusive on-site areas, VIP bars and restaurant services as well as private screening areas where all performances can be viewed in comfort.
https://madcoolfestival.es/en/index.php
 

View this post on Instagram

 
Bilbao BBK Live
Dates: July 11-13
From the high-octane festivals of Barcelona to the tranquil surroundings of Bilbao's foothills, Bilbao BBK Live is Spain's is the best festival for those looking for a more laid-back experience.
The festival takes place on the slopes of Mount Cobetas and offers beautiful views of Bilbao. Guests staying in grassy fields and walk through picturesque forests to the various stages.
There are no VIP passes to speak of here, but the festival does offer luxury camping accommodation, including their adorable Podpads, which come with beds, tables, camping chairs and electricity. For bigger and more social groups, the luxury Bellepads can sleep up to eight and come with all the amenities you would expect from a good hotel.
https://www.bilbaobbklive.com/es/
 

View this post on Instagram