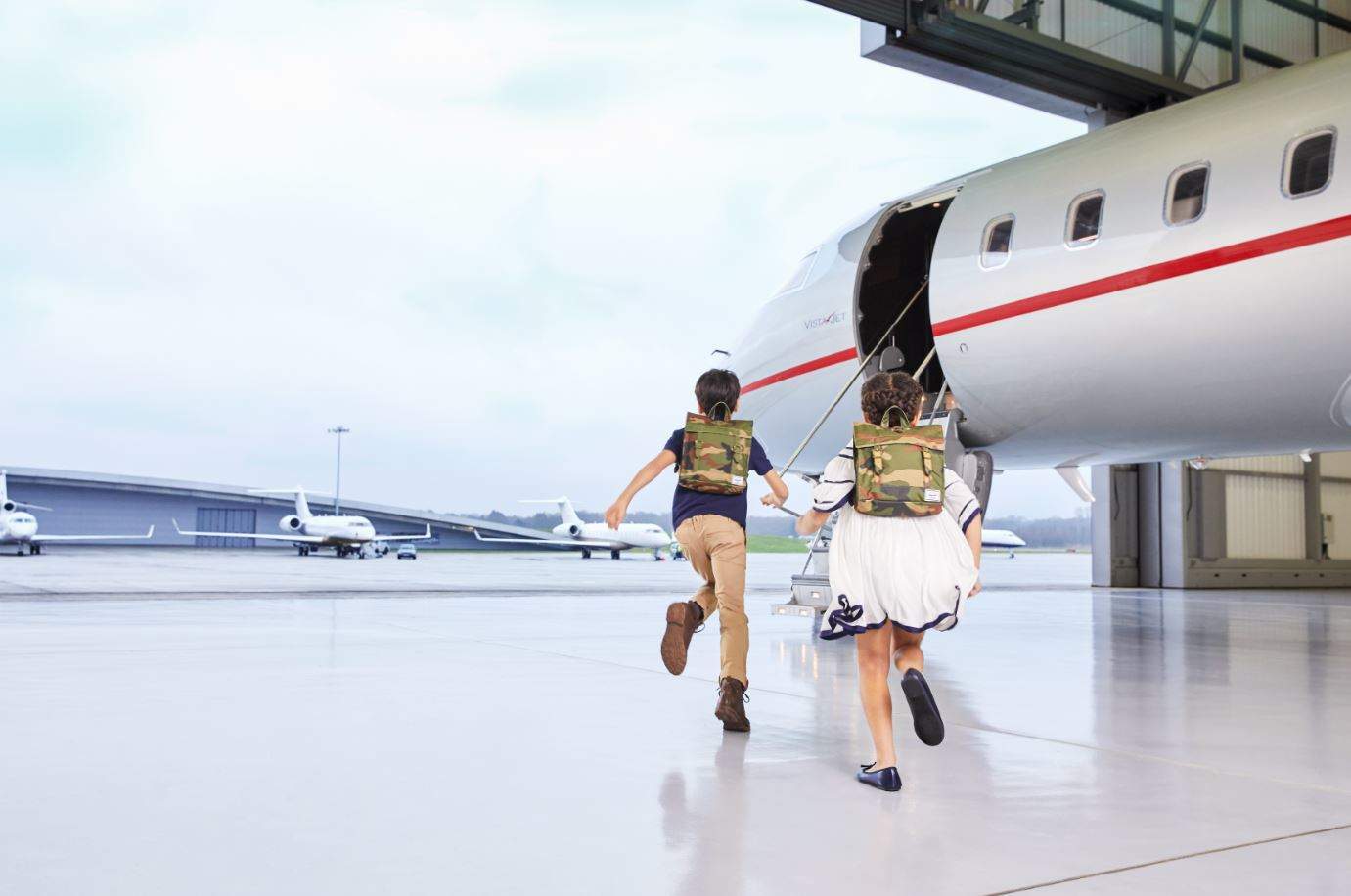 This story originally appeared in the September/October 2018 issue of Elite Traveler.
Traveling with children can be challenging. They're most likely hyperexcited about going on a trip and in need of entertainment, whereas you're looking to relax or catch up on paperwork. Nannies do their best to keep them amused, but options can be limited when you're 40,000ft in the air. That's where VistaJet comes in. Last year, the aviation firm reported that one in four flights had a child on board. So, in order to keep children thoroughly entertained, it has launched a whimsical new program called Adventures in the Sky.
This collection of themed parties and activities has the assistance of a cabin host who has been trained at the prestigious early-years education and childcare institute Norland College. This specialized training means that all hosts are fully capable of recognizing the needs of traveling families onboard. The cabin host will be joined by an entertainer from the delightful party-planning extraordinaires, Sharky & George, who will host the party itself.
Created for passengers aged one to 16 years old, the cabin is transformed for the themed party, creating a memorable interactive experience for first-time fliers and seasoned travelers alike. The party options include Alice in the Sky where children head down the rabbit hole into Alice's wonderland for a Mad Hatter's tea party, a game of flamingo croquet and a game of Tweedledee and Tweedledum's Contrariwise.
Budding spies can sign up for the Secret Mission, guided by an in-flight spy chief who recruits secret-service agents with an assignment to solve a worldwide criminal investigation. Agents receive training to decipher code, take fingerprints and learn secret messaging and crime-scene techniques. Young cinephiles can create their own movie from script to screen with Movies in the Sky; a fully equipped film crew helps bring the script to life, or children can act out their favorite film.
Whichever program your child chooses, you can be sure the journey will be just as much fun as the destination.