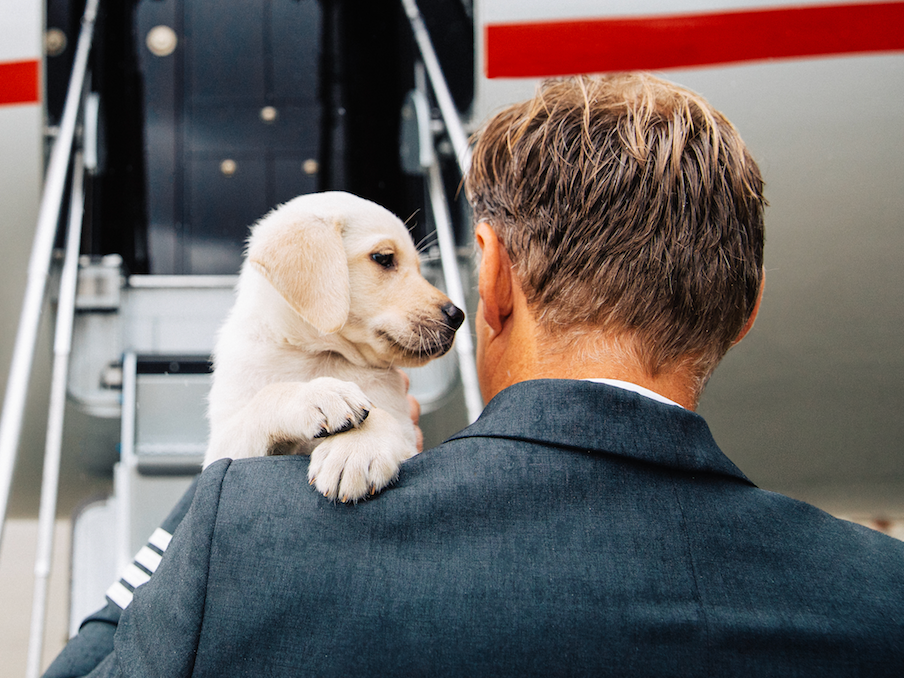 As the jet-set elite spend more and more time in the air, many of them are choosing to bring their beloved pets with them. To cater to these growing demands, VistaJet  has made it easier than ever to get your cats and dogs on airplanes.
The aptly-named VistaPet is the most comprehensive and considered program for pets in the air, designed to make sure your pet is just as relaxed and catered for as any VistaJet member.
Initially, pets will undertake a four-week desensitization course, in partnership with The Dog House, to help with the onboard experiences including the smell of fuel, jet engine sounds, turbulence and cabin air pressure.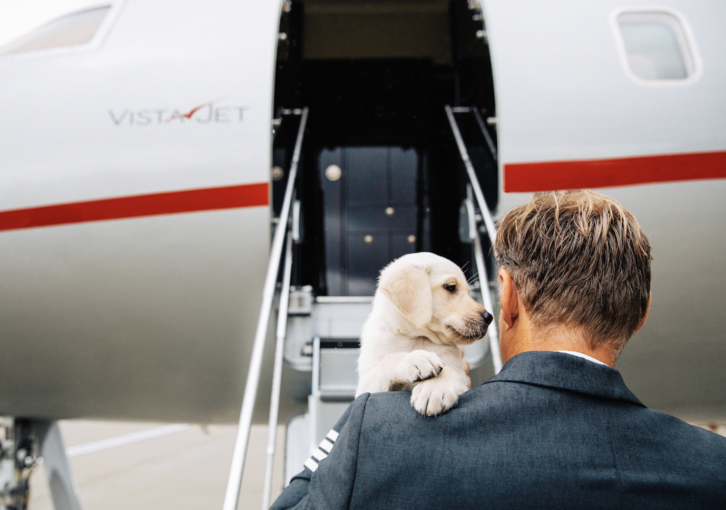 Once they are ready to travel, pets will arrive on board to find a variety of luxury services. A balanced menu has been developed with clinical veterinarian, Dr Bruce Fogle, to keep pets healthy and hydrated while on board. VistaJet cabin hostesses can also offer natural flower essences to mix with pets' drinking water to aid relaxation during the flight.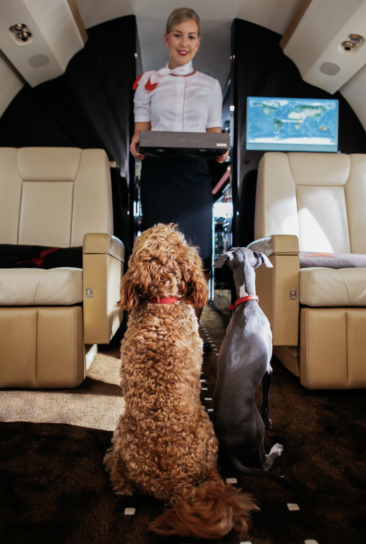 A carefully curated amenities bag, the VistaPet Pochette, will contain bio-organic pet food from Rockster, a flavorful selection of Michelin-starred chef Michel Roux's dog treats, Kibble Pet's Travel Care Kit featuring water-free shampoos and soothing wipes for salon quality fur care and Furzu rope toys. A handmade sleep mat from Labbvenn will also make any pet feel right at home at any altitude.
VistaJet has also compiled a selection of luxury facilities in major destinations for when guests disembark with their pampered pooch. From pet-friendly hotels to the best salons in the city, VistaJet will be able to advise on where best to take your pet during your stay.
However, keeping your pet happy on the flight is only part of the problem. There are still no standard rules for the international travel of pets and many have found themselves falling foul of legislation upon touching down. To take the stress away, VistaJet's customer service team will be on hand to advise passengers on the regulations that apply to their particular flight.