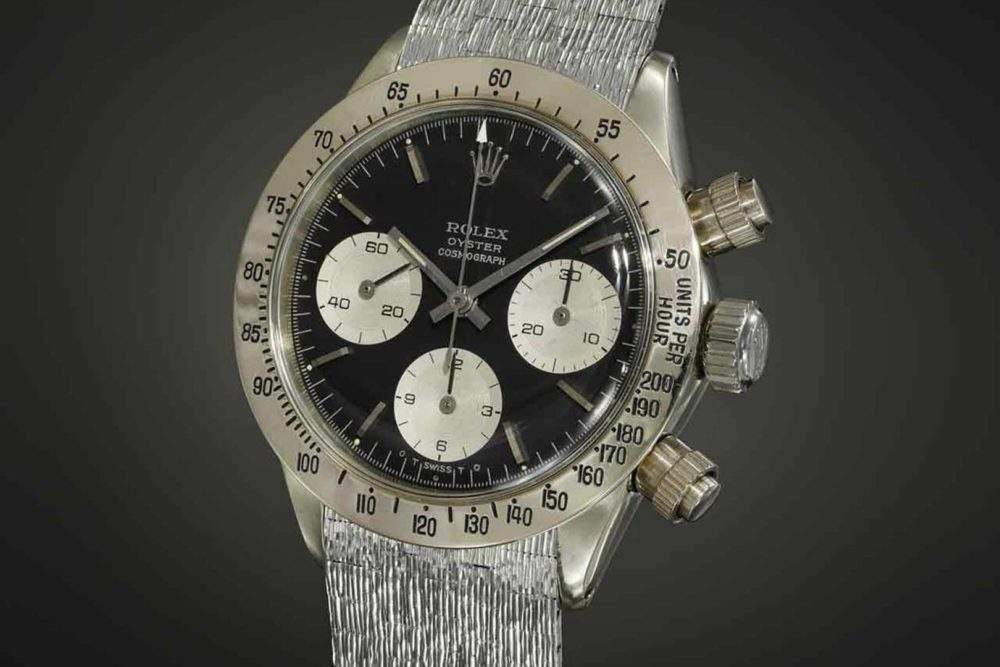 One of the most exclusive Rolexs became the second most expensive in history when it sold for $5.9million at a Phillips auction in May.
The 1970 white gold Cosmograph Daytona 6265, dubbed the "The Unicorn", sold for nearly double its expected $3m at the special "Daytona Ultimatum" themed auction in Geneva. The event was curated by Pucci Papaleo, a scholar known as "Mr.Daytona" and featured 32 of the most precious Daytona models.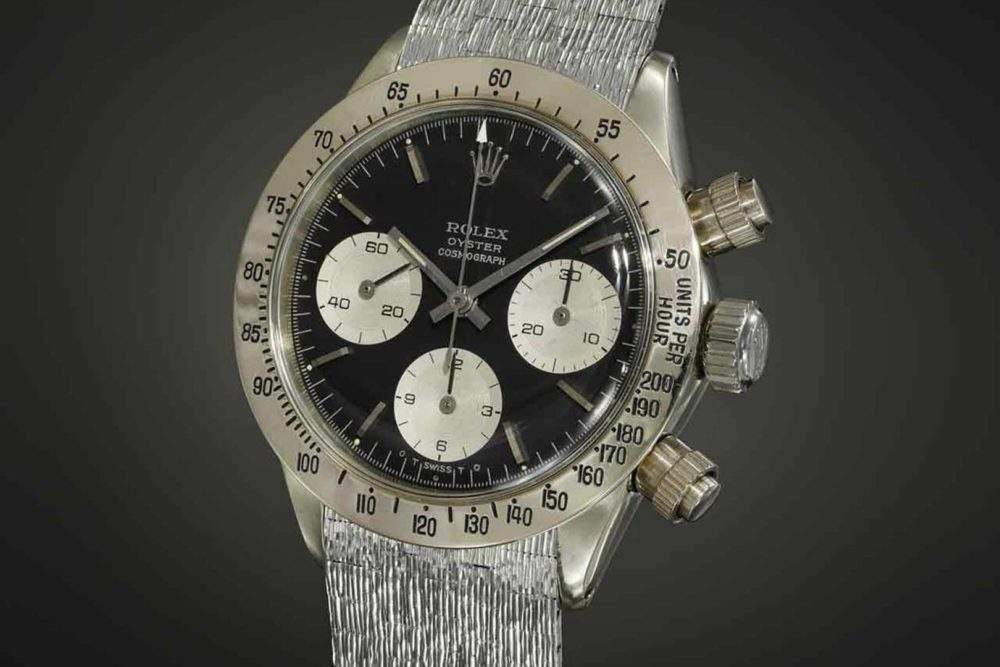 The Cosmograph was offered for sale by eminent "mega-collector" John Goldberger, who donated the proceeds of the sale to the charity Children Action, making it the highest ever charitable donation from the sale of a vintage watch.
The watch is the only known white gold vintage Daytona and is considered among experts to be the rarest and most luxurious watch of its era. It was previously thought by experts that Rolex only produced the manually wound Daytona models in stainless steel or gold until the 6265 model became known around a decade ago. It is thought that it was made by special order in 1970 in Germany, and delivered to an unknown client the year after.
"We are thrilled with this historic result and philanthropic gesture, and delighted by the lasting benefits the sale of this watch will provide to so many children," said Aurel Bacs, of Bacs & Russo, who co-held the auction with Phillips.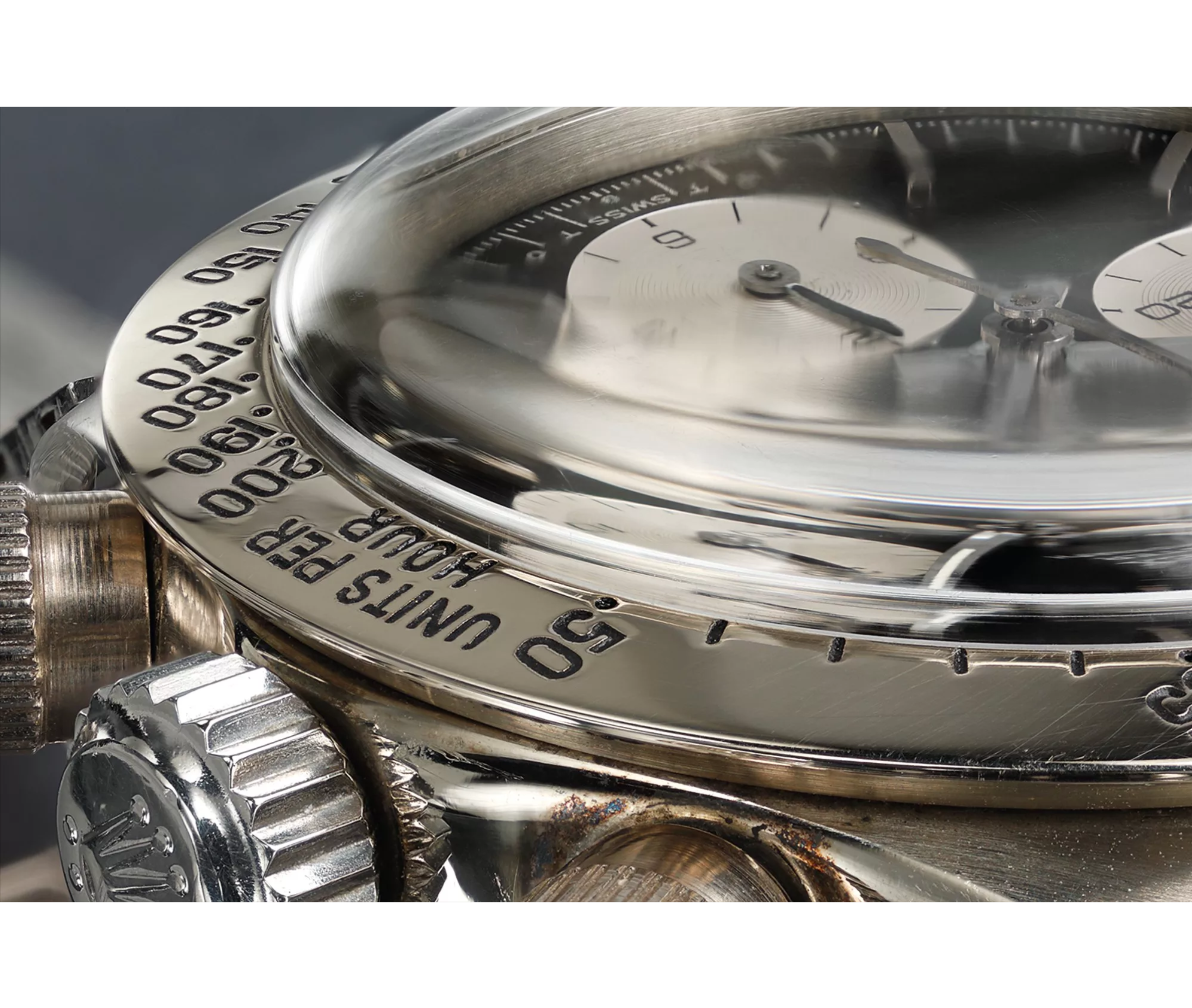 Its auction total still falls well over $10 million short of the $17.9 million paid for the Daytona once owned by Paul Newman, the highest ever price paid for a wristwatch at auction.
The watch was given to the actor by his wife Joanne Woodward and was then handed down to his daughter's college boyfriend who auctioned it off last November. Possibly the greatest model ever produced by the Swiss watchmaker, it is renowned for both its clean design and Woodward's "Drive Carefully Me" inscription.