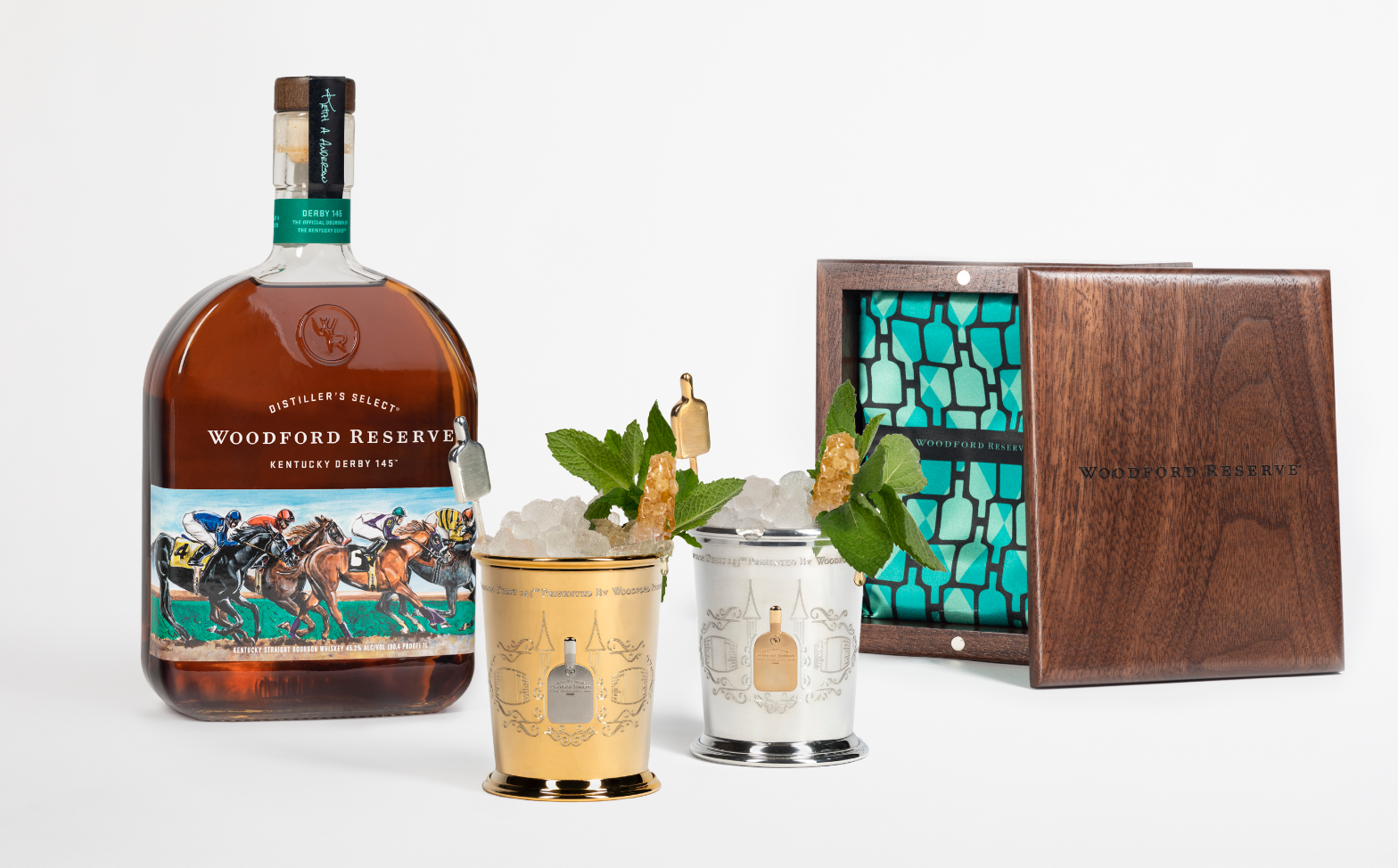 The official cocktail of the Kentucky Derby since 1939, the Mint Julep symbolizes American horse racing culture. This year, Woodford Reserve serves as the presenting sponsor of the 145th Kentucky Derby and is the official bourbon of the iconic show. To celebrate this exciting event, the Kentucky-based spirits company is launching the $1,000 Woodford Reserve 2019 $1,000 Mint Julep cup.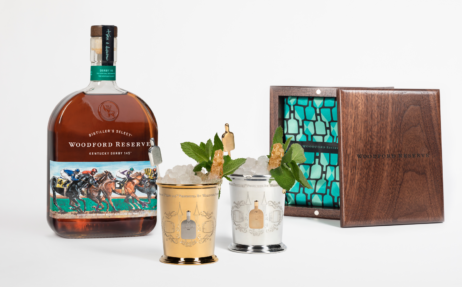 Each cup will come housed in a wooden box lined with jockey silks. In this box you'll receive your silver or gold-plated cup and a bottle of Woodford Reserve Kentucky Derby 145 bottle (made especially for this year's anniversary). The $1,000 Mint Julep cup was handcrafted by Louisville jeweler from the Vault and is adorned with embellishments representing the state of Kentucky including the famed Twin Spires at Churchill Downs and small oak barrels as well as a small Woodford Reserve bottle etched between the two.
If you're lucky enough to pay a visit to Churchill Downs on May 4, order a Woodford Reserve Mint Julep cocktail (and get the chance to purchase a cup) made with Woodford Reserve Kentucky Straight Bourbon, Honey Sweetener, mint leaves and shaved honeycomb and a sprig of mint.
This year's mint julep recipe includes a local Kentucky Sweetener simple syrup, dubbed Honey Sweetener, which was rested in a small oak barrel for 145 days inside the Twin Spires at Churchill Downs. Additionally, the mint in each cocktail guests will enjoy during the Kentucky Derby was grown on the grounds so each cocktail has a profound connection to the site.
Only 145 cups are available (125 silver and 20 gold-plated cups) and are available online April 10 through April 30 and available the day of the Derby on May 4. Proceeds will support the John Asher Memorial Scholarship Fund at Western Kentucky University. Asher, the late VP of Churchill Downs, was an alum of WKU and the program helps support students.
Silver cup, $1,000; Gold-plated cup, $2,500, woodfordreservemintjulep.com