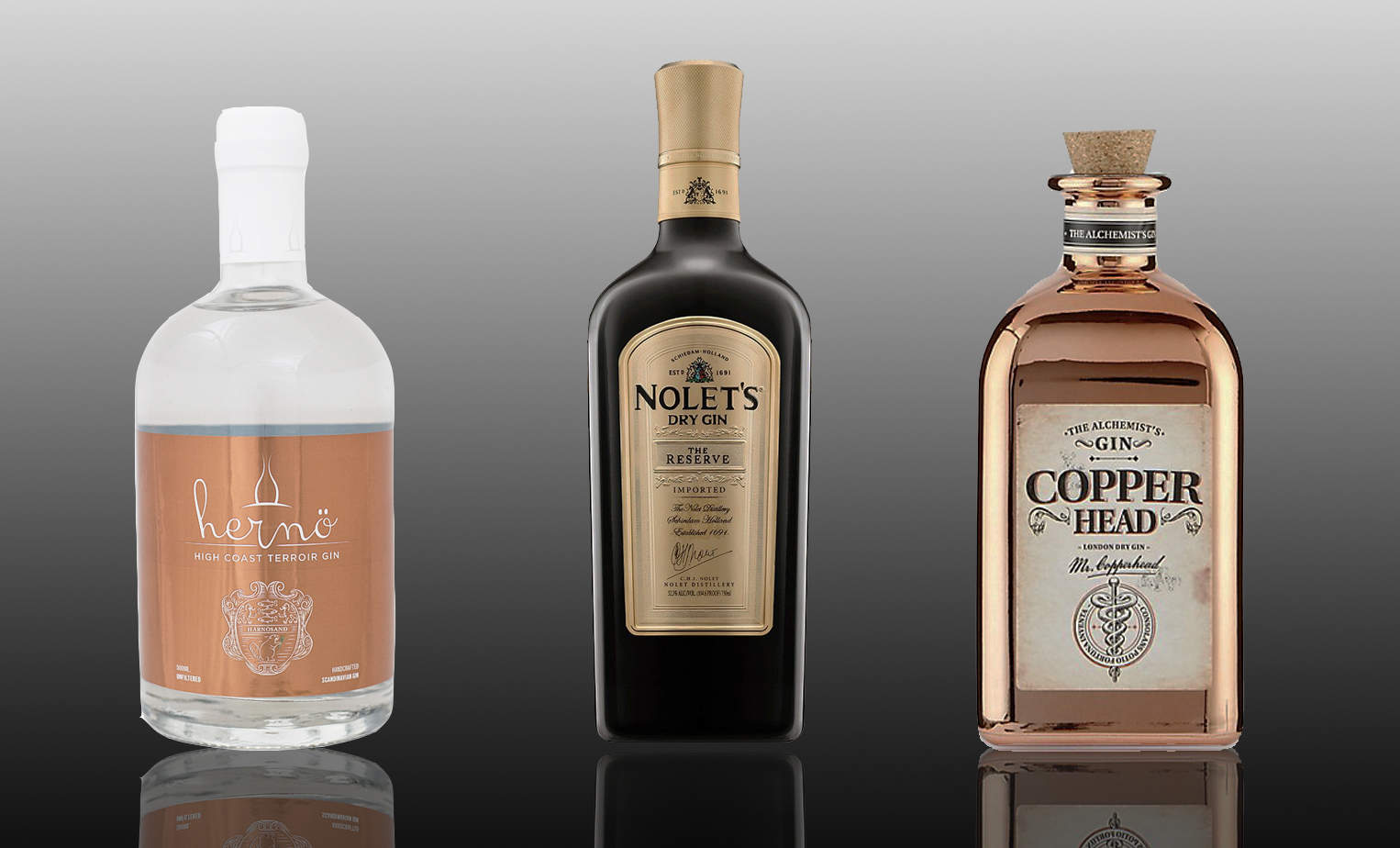 Derived from the juniper berry, gin's humble roots have seen it evolve into becoming one of the best-loved spirits in the world. Deceptively complex in flavor, its explosion in popularity has been ushered in by the boom in craft distilleries worldwide that are interpreting its intricacies in fresh and exciting ways. Its beginnings might be traced all the way back to the Middle Ages, but Madam Geneva has never been more fashionable than it is today.
A truly global spirit, enjoyed in different ways around the world, we've rounded up the twelve best gins available from twelve different countries.
Kyoto "Ki Noh Bi Cask Matured" Japanese Dry Gin
Japan
First it was whiskey, now its gin's turn: Japan's time in the spirits spotlight is well and truly here. Kyoto distillery, ordained in 2016 as the country's first artisanal gin maker, presents an 'extra-special' version of their flagship Kyoto bottle. Matured in Ex-Karuizawa sherry casks, the Ki Noh Bi cask marks the first ever collaboration between Japanese whisky and gin. The distillery's unique approach blends Japanese botanicals such as yellow yuzu and hinoki wood chips with a rice spirit base and water sourced from the famous sake-brewing Fushimi district.
A historic edition of a movement that is still just at its beginnings, this is a bottle for the ages.
$427, Dekanta.com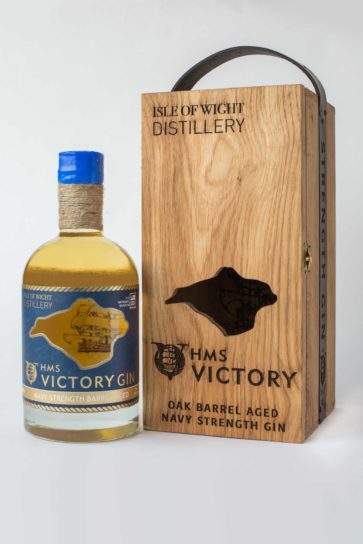 HM victory oak barrel aged navy strength gin, $461
UK
Another piece of history, this time from the UK: arguably the world's most renowned producer of gin. This bottle is the result of a partnership with the Isle of Wight distillery and National Museum of the Royal Navy is a recreation of the gin guzzled by navy Soldiers during the 1800s – making it a brave proposition indeed at 57 per cent strength. Stored on-board in oak barrels previously used to store win, this gin carries many of the characteristics of the wood itself, not unlike a whisky. The barrels – made from England's only Master Cooper, Alastair Sims – each contain an oak stave from the HMS victory itself, bringing some of the legendary ship's infusions into the gin.
$461, Isleofwightdistillery.com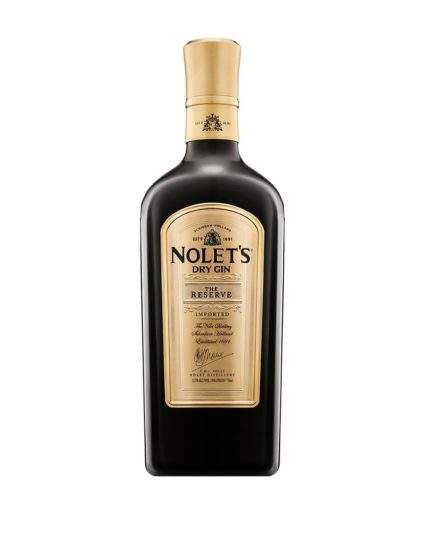 Nolet's Reserve Dry
Netherlands
The product of four decades and ten generations of craftsmanship, the Nolet's dry reserve is one of the finest gin's to be found in the world, let alone its native Holland. One of two gins from the distillery, this combines the family's 325 years of gin-making into a single bottle. A variety of botanicals including saffron, verbena and crocus flower give this Holland's an unprecedented complexity, earning it several awards since its 2011 launch. Personally tasted by head honcho Carolus Nolet sr, each batch is of reliable and distinctive quality.
$700, Reservebar.com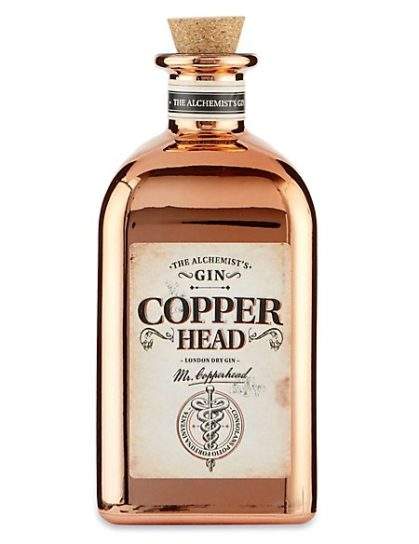 Copperhead Luxe Box 
Belgium
Presented in a handcrafted box from Belgian distillery Copperhead, this gift set also contains a pair of glasses and leather coasters to complete, making it an ideal gin connoisseurs. Contained in a copper bottle, the gin's roots can be found in the Flemish province of West Flanders, where pharmacist Yvan Vindevogel and distillery owner Bernard Fillier teamed up to create a, subtler softer blend. The gin is based on the story of Mr.Copperhead, an alchemist who sought to find the elixir of life who happened to create a gin along the way.
$146, Masterofmalt.com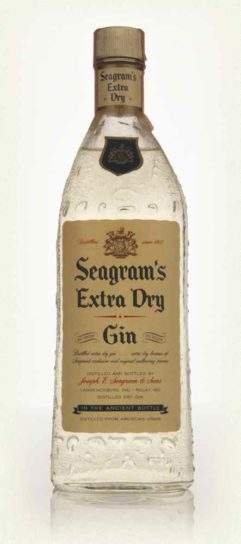 Seagram's extra dry 1960s, 
USA
America's favorite gin, Seagram's distilling gin since the late 1800s. The extra dry blend, launched in the 1960's has remained popular ever since. This limited edition, bottled in the 1960s is a collector must have. A piece of history from the period in which Seagrams transformed into an international powerhouse, this bottle retains many of the orange, angelica and cinnamon notes  that have made Seagrams such an enduring brand, whilst imbuing it with vintage musk.
$290, Masterofmalt.com

Riska Dry 1970s
Spain
Founded in Andalucía, Riska's gin is known worldwide for its balance and Mediterranean sensibilities, with a stronger-than-usual emphasis on juniper to provide the force of its flavour. Its origins date back to 1952, when Antonio Rivillas Casado sold traditional anisette distilled in a copper still, and has since grown to become one of the countries premium bands. This vintage discovery was first bottled in the 70s, when the company was consolidating its gin offering. With a label to be celebrated and aged flavor to match, this is one for the collector's cabinet.
$257, Masterofmalt.com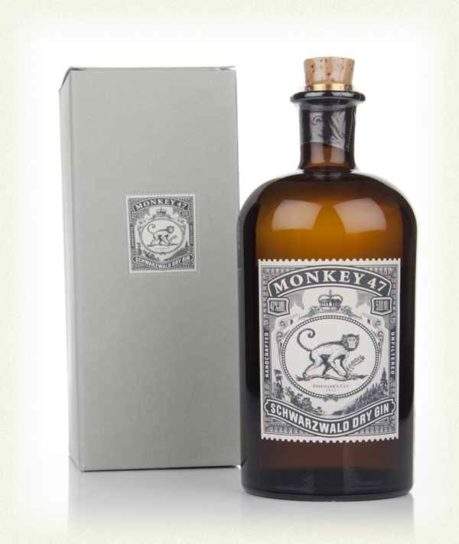 Monkey 47 Distiller's Cut 2017
Germany
The legendary origin story of Monkey 47 can be told in its signature gin that draws together British tradition, Indian exoticism and the character of the German black forest. British wing commander Montgomery Collins found himself in Germany where he began experimenting with the region's tradition of distilling, a tradition that continues under master distiller Chrisoph Keller. The number 47 isn't arbitrary either- it's the number of botanicals in the gin, which is one of the most complex on the market today and making it impossible to ignore. The annual Distillers Cut is a limited edition play on the distillery's penchant for the quirky. This 2017 edition is our choice, thanks to its balsamic top notes, brilliant density and distinctive dryness. As a local saying goes, "Umans sainz'amur sun sco prada ssainza flur" – people without love are like meadows without flowers.
$267, Masterofmalt.com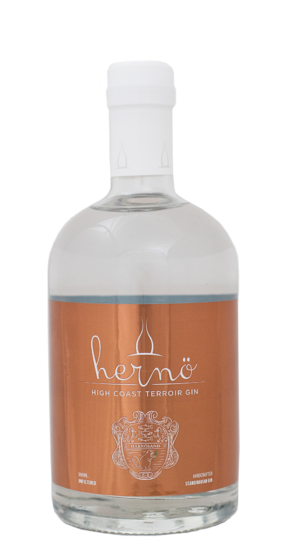 Herno High Coast Terroir 2017
Sweden
Herno was the first dedicated gin distillery in Sweden's thriving gin sphere, residing in a 20th century farm on the countries high coast region of Dala. This 2017 limited edition features notes of willow herb, rowan and juniper berries as well as spruce shoots picked from the UNESCO world heritage site high coast. Floral, herbaceous and slightly creamy, this gin affirms the Herno reputation as one of the most awarded reputable distilleries the world has to offer.
$153, Masterofmalt.com