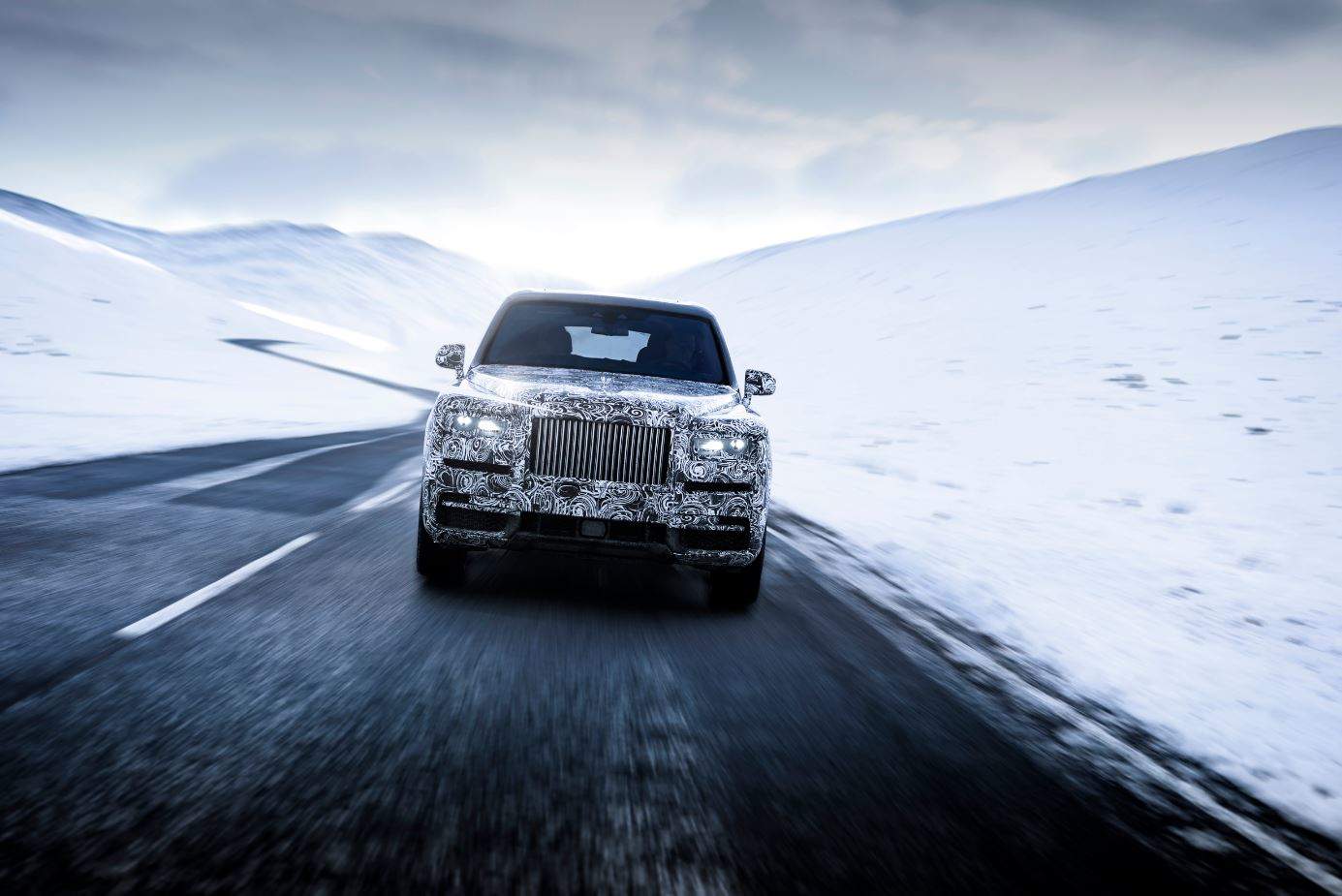 Graduation season calls for pause and applause. What better way to honor higher achievement than the pursuit of greater independence in the form of four wheels – something both the adults and their children can celebrate.
The crown jewel Rolls-Royce Cullinan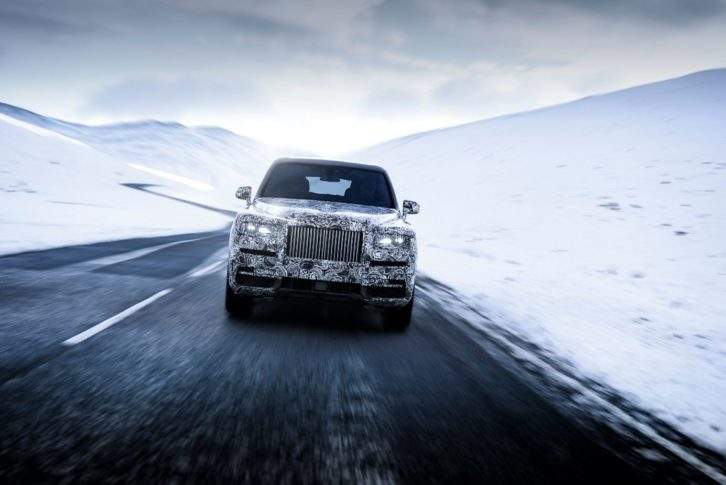 Refusing to submit to such categories as SUV, off-roader or crossover, Cullinan is instead defined by Rolls-Royce as an 'all-terrain high-sided vehicle.' Suitable, seeing as it hails from Goodwood, England, the British countryside where a station wagon is still known as a shooting brake. Three years'worth of teasers have revealed a behemoth automobile that's too tall (over six feet) to be a wagon or sedan, too large for a crossover and too grandiose to comply with 'off-road vehicle.'
Cullinan elaborates on the aluminum space frame architecture recently introduced in Rolls-Royce's Phantom, adding a V12 turbocharged engine and eight-speed automatic transmission that tops out at over 600 horsepower.With an imposing stature, Cullinan also gleaned design cues from Phantom. A near-twinning front fascia and D-shaped taillights, both of which are a bit more angular, lead to a neatly tapered rear line that reads a touch Range Rover.
As Rolls-Royce's first ever all-wheel-drive vehicle, Cullinan sits on 22in Sport Contact Continentals, the British motoring company's favored tire brand due to its quietness and sturdy ride.
Unlike its siblings, however, Cullinan broke Rolls-Royce's ominous naming convention and instead found its identity in the famed 3,106-carat diamond discovered in Cullinan, South Africa, in 1905—the largest flawless diamond ever found. "It is the most fitting name for… a motor car of such clarity of purpose, such flawless quality and preciousness, and such presence that it recalibrates the scale and possibility of true luxury," says Torsten Müller-Ötvös, CEOof Rolls-Royce.
A handful of standard interior and exterior colors let clients mix and match, not to mention the bespoke palette of 44,000 hues. Rolls-Royce offers a Viewing Suite option: a pair of leather seats and a tabletop that emerge from a drawer in the trunk, promising to quite simply redefine tailgating.With a ready-to-order cocktail picnic basket, falconry kit and set of hot and cool boxes, the custom options are plentiful.
Rolls-Royce Cullinan is available for pre-order from $325,000, rolls-roycemotorcars.com
Wild ancestors return Lamborghini Urus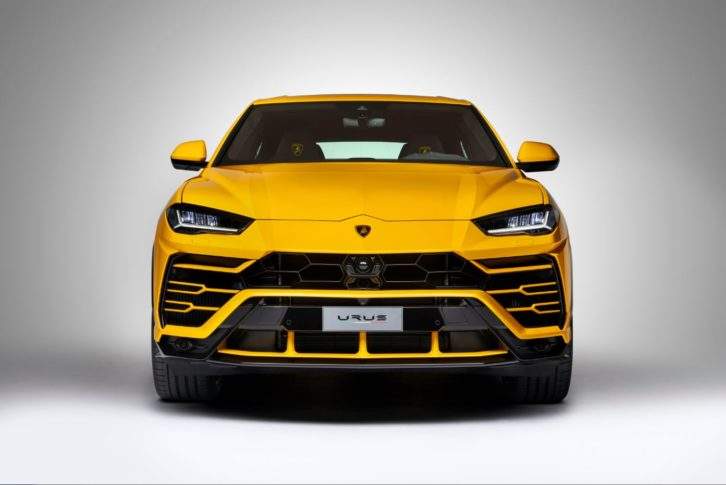 The numerous loops, lines and angles of Lamborghini's Urus SUV give it the appearance of moving fast even when perfectly still. Considering the 650-horsepower, 4.0L V8 twin-turbo engine goes from 0 to 62mph in 3.6 seconds and receives 627 pound-feet of torque from a 4WD, eight-speed automatic transmission, that's not tough to imagine. It is tricky, however, to focus on Urus's Lamborghini-centric elements and muscular features as the eye gets lost in exterior details.
With a top speed of 190mph, this Urus, as opposed to the extinct wild ox it's named after, includes active roll stabilization, adaptive air suspension and the biggest carbon-ceramic braking system on the market. In line with its supercars, the Raging Bull has deemed Urus the first Super SUV.
Within, a narrow dashboard pays homage to the brand's iconic Y theme, not to mention Lamborghini's first SUV, the military-forward LM002, produced from 1986 to 1993. Its signature hexagon outlines the door handles, cup holders and air vents. Urus offers two different seating configurations: either a 2+2 format or a rear bench. A 21-speaker, 1,700-watt Bang & Olufsen 3D sound system is optional, as is the off-road package, which offers underfloor protection and more durable bumpers, equally practical in the city.
"The mission of the car is to double sales, because we will open the door to families," Alessandro Farmeschi, COO, Automobili Lamborghini America, tells Elite Traveler. With the lowest ground clearance in its class and a rounded roofline, Urus seems firmly planted, a familiar stance wrapped in a five-door package that the Sant'Agata Bolognese–based company hopes will become an everyday driver rather than an occasion vehicle.
Lamborghini Urus from $200,000, lamborghini.com
A quad for all seasons Alfa Romeo Stelvio Quadrifoglio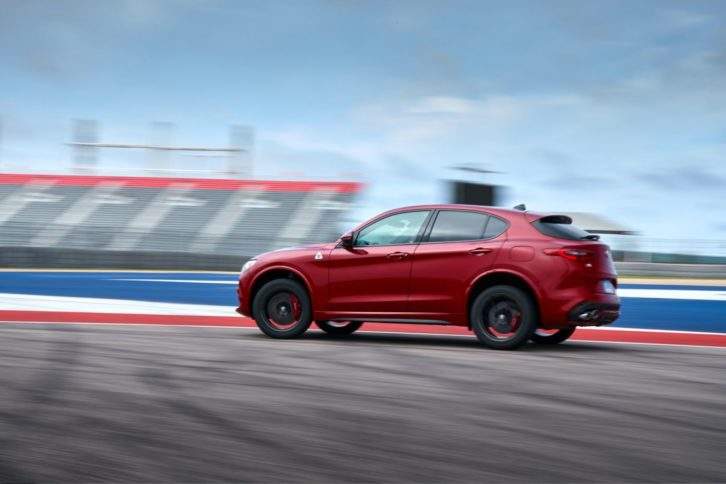 Although Alfa Romeo roared back onto American shores in 2017 with a trio of Super Bowl ads featuring its much-lauded Giulia Quadrifoglio sedan, the sophomore year of the new line is certainly off to the races with the Stelvio Quadrifoglio SUV.
When let loose on Germany's Nürburgring, the 505-horsepower twin-turbocharged Stelvio Quadrifoglio, with an all-aluminum Ferrari-sourced 2.9L V6 engine and optional but impressive Brembo carbon-ceramic brakes, annihilated Porsche's Cayenne Turbo S by eight seconds, securing the fastest-ever lap time for a production SUV.
Alfa Romeo adapted its triangular scudetto grille, first unveiled on the 1949 6C 2500 Villa d'Este Coupe, double-wishbone front suspension system and shrewdly named DNA Pro chassis-control system (with Dynamic, Natural and Advanced Efficiency driving modes) from the lesser-powered Stelvio. It adds a fourth mode—Race—which switches off all stability and traction control enforcement; let the throttle thumping commence.
Behind the wheel, the four-leaf-clover-badged Quadrifoglio (Italian for 'quatrefoil') SUV evokes words such as 'balanced,' thanks to its 50/50 front/rear weight distribution, and 'thoughtful,' in part due to its torque-vectoring rear differential, a command that allows 100 percent of its torque to be sent to either rear wheel, keeping in mind traction and driving modes. The end result is a premium crossover automobile that sits wheel-to-wheel with its German and Italian SUV competitors.
Inside, the 8.8in infotainment system is buttressed by a 14-speaker Harman/Kardon sound system and Alcantara sport seats. Outside, model-specific larger front air intake and hood vents, quad exhaust tips and expressly developed 20in Pirelli P Zero summer tires ensure inevitable double takes from passersby.
Alfa Romeo Stelvio Quadrifoglio from $81,590, alfaromeousa.com
First drive: Jaguar E-Pace First Edition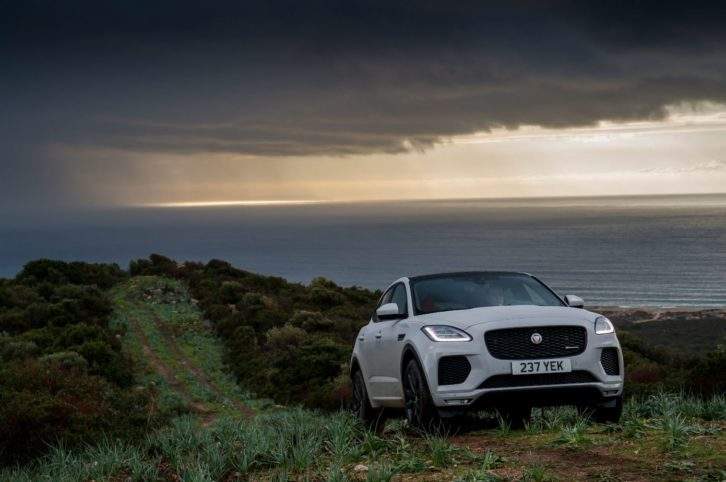 The undulating landscape of the mountainous French island of Corsica proves unrelenting in its hairpin turns and sharp corners. The Tour de Corse rally, held on this Mediterranean isle since the 1950s, was long ago dubbed the 'Rally of 10,000 Bends.' Hyperbole it is not. Laricio pine forests are punctuated by stone-walled towns and glacial reliefs. Putting Jaguar's freshly minted compact crossover through its paces is certainly no challenge here.
Much like Corsican-born Napoleon Bonaparte, the SUV is petite, commanding and chic. With an arched hood and minimal front and rear overhangs, the car measures 173in in length, roughly a foot shorter than its German counterparts. E-Pace's beauty, though, comes via three additional inches of width. A well-apportioned axle-to-dash ratio grants the Jaguar a handsome robustness.
Winding through granite and sedimentary rock formations and down past chilly windswept beaches, E-Pace performs best in dynamic mode (the others are snow, rain, ice, eco and normal). Stronger exiting corners than entering, when its snout raises and its line tightens, E-Pace features a 2.0L transverse-mounted turbocharged four-cylinder engine.
As the first four-cylinder-only model in Jaguar's history, the front-biased all-wheel-drive E-Pace is not built off its larger predecessor, an aluminum-intensive F-Pace, but rather the predominantly steel platform of Range Rover's Evoque (minus two inches of ground clearance). Further differentiating it from its feline family, E-Pace ditched the verdant hills of jolly England for Graz, Austria, to be assembled in the same factory that constructs BMW5 Series and Mercedes-Benz G-Class vehicles.
For sports enthusiasts, the 'activity key' is a waterproof rubber RFID wristband. For techies, there's Arrival Mode, which pinpoints parking spaces, as well as a Share ETA capability that allows the driver to alert contacts of their arrival time. Everyone will appreciate the 4G LTEWi-Fi hot spot for up to eight devices and five USB ports. This forward-thinking connected car technology bridges the gap between raw sport utility vehicle and sedan, proving it's the ultimate compact crossover.
Jaguar E-Pace First Edition from $53,550, jaguarusa.com