While many will claim Los Angeles is the epicentre of Californian dining, San Francisco's thriving international culinary scene is certainly giving its big brother a run for its money. Whether it's Scandinavian lunch or 1930s French dining, the Golden City has it all.
Birdsong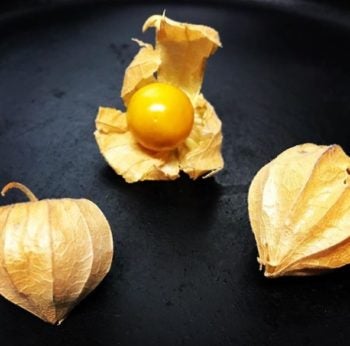 Previously of Saison, Atelier Crenn and Alinea, chef Chris Bleidorn is now embarking on his first solo venture with the opening of Birdsong in SoMa. In this new space complete with open-kitchen and 12-seat chef's counter, Bleidorn is placing the focus on ancient cooking techniques including whole animal butchery, the dry-aging of meat and open-fire cooking. For this, he's bringing together the Pacific Northwest region's best seasonal ingredients, including wild game and foraged produce such as mushrooms and berries, which can be enjoyed in a la carte family-style dishes, or in a 12-course tasting menu. The restaurant was launched May 1st.
Amara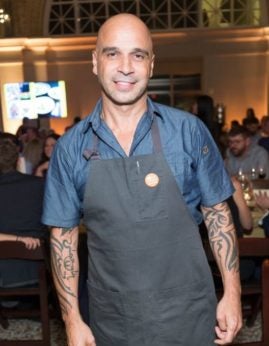 Hailing from Marrakech, chef Mourad Lahlou has been a passionate ambassador of Moroccan cuisine in San Francisco since he opened his award-winning restaurant Aziza in 2001, going on to release a cookbook and open his second restaurant, Mourad, in 2011. Among his many awards is a coveted Michelin star. Now the chef is opening his latest restaurant in the Richmond District site Aziza was previously located in—this time with a Moorish-Mexican culinary focus, as well as showcasing the food of northern Morocco—created in collaboration with the California-born chef Louis Maldonado who was chef de cuisine at Aziza. The restaurant launch is slated for mid-May.
Angler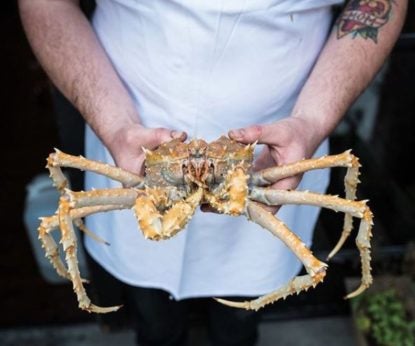 Chef Joshua Skenes and wine director Mark Bright, both of three-Michelin-starred restaurant Saison, are opening two restaurants this year, one in San Francisco and the other in LA. Both named Angler, the restaurants will focus on cooking over fire, with a 32-ft grill and additional raw bar serving shellfish such as oysters and clams. Expect the menu to feature plenty of seafood and the surrounding region's seasonal produce. The San Francisco restaurant will be located on the city's Embarcadero, with fish tanks on display and maritime themed decor.
Bon Voyage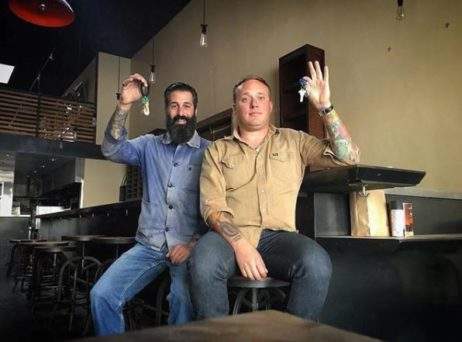 Following on from the cocktail bar Trick Dog by BV Hospitality's founders Josh Harris and Morgan Schick, the new restaurant and bar Bon Voyage is set to later this year in the former space of Urchin Bistrot. Inspired by mid-century through to the 70s style, with a touch of Palm Springs and disco, the venue will feature an eclectic mix of vintage décor, animal carvings, sculptures and paintings. From the menu expect flavorful sharing plates, with a particular focus on Chinese dumplings, which are ideal for pairing with the bar's creative cocktails incorporating homemade ingredients.
Kantine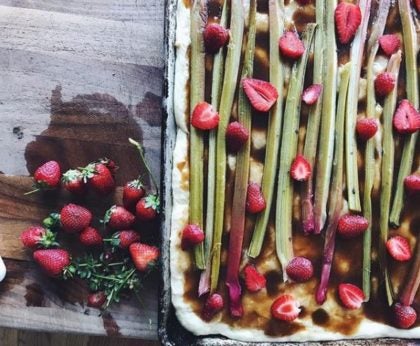 Slated to open on Market Street early May, Kantine by the former Nopa chef Accettola will follow on from the success of its pop-ups by the same name, serving casual Scandinavian-inspired cuisine. In a dining space designed to reflect its Scandinavian theme (the designer hails from Copenhagen), diners can tuck into breakfast, brunch and lunch plates such as the open-faced sandwiches and baked items the pop-up became so popular for.
Bar Crenn
Another of San Francisco's fantastically global kitchens, Bar Crenn takes inspiration from the lounges of 1930s Paris. Head chef Dominique Crenn has mentioned how she wants her new wine bar to feel like a living room, with hints of the opulence seen in Paris's hedonistic lounges. The new bar was designed by Karen Brady who fitted the bar out with antique items from early 20th Century France, including caviar servers and gold-rimmed plates for tarte tartin. Crenn's menu is comprised of dishes provided by a series of influential French chefs, including Alain Ducasse, and cuts from soup with truffles to tarte flambee with relative ease.
Che Fico
When chefs talk of 'reimagining pasta' many critics will let out a big sigh and complain of people trying to reinvent the wheel, but the work Che Fico's two head chefs, David Nayfeld and Angela Pinkerton, have done for the Italian food staple is nothing short of revolutionary. Focusing on balancing the art of making pasta by hand with the experimentation of texture, hydration levels and ingredients, the two have made significant headway with offering San Francisco diners a completely original dining experience. Their menu is split into three categories fatto a mano (handmade), fatta a machina in casa (machine-made in house), and pasta secca (dried), along with a series of 'San Francisco style' pizzas made using sourdough and whole grains milled on the West Coast. The menu offers original takes on traditional Italian dishes that will make even the most ardent Italophile weak at the knees.
Sorrel
135 sell out pop-up dinners later and Sorrel has finally found a permanent spot on Pacific Heights. Headed up by chef Alex Hong and director of operations Colby Heiman the restaurant sees Hong adapt dishes previously seen on his a la carte menus for a new space, as well as offering a tasting menu. As a Culinary Institute of America at Hyde Park graduate with experience working in the kitchens of Jean Georges and Quince, Hong will be using every bit of his skill in the kitchen to ensure Sorrel reaches the dizzying heights expected of him.
Sorrel's food will very much so live up to its name, focusing on serving only the finest local and seasonally appropriate ingredients, with a particular focus on pasta, including Hong's much-lauded cappellacci, which is homemade pasta stuffed with sheep's milk ricotta before being cooking in a broth.