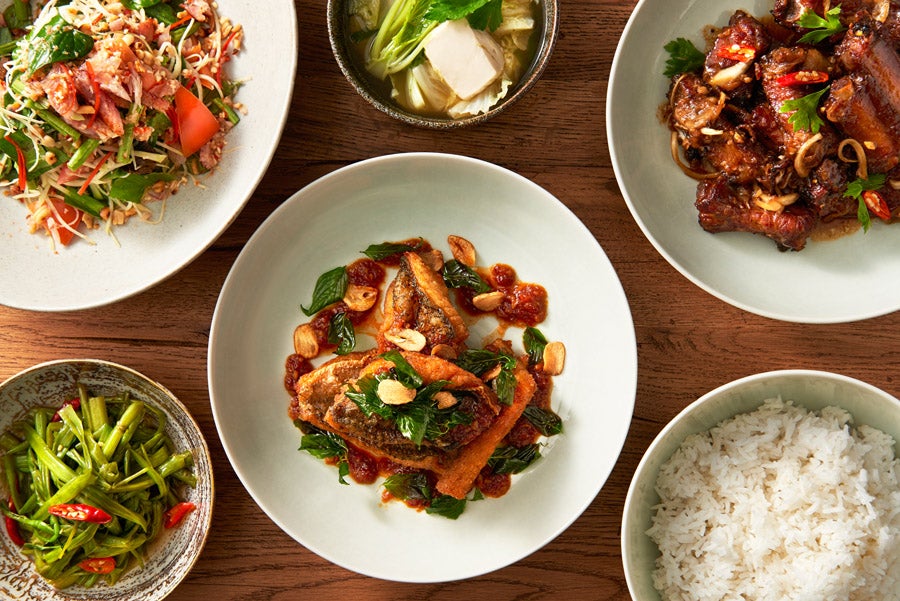 Aqua Expeditions has announced a virtual cooking masterclass series hosted by its award-winning chefs. The chefs will reveal the secrets of their favorite dishes and give guests a taste of life on board one of its luxury small ships.
The travel company specializes in small-ship expeditions and is renowned for offering gourmet cuisine crafted by acclaimed chefs. With much of 2020 likely to be canceled due to the Covid-19 pandemic, those same chefs are now turning to the virtual world to share their culinary talents.
Following the success of the first virtual masterclass with Pedro Miguel Schiaffino, Aqua Expeditions has now announced two more free virtual cooking masterclass courses with two of its most esteemed chefs, Benjamin Cross and David Thompson. Schiaffino hosted in inaugural masterclass this month with a lesson on how to prepare traditional Peruvian ceviche and a Pisco sour cocktail to drink alongside it.
Cross, the consulting chef of Aqua Blu, will be the next to take center stage, showing viewers how to create his delicious sweetcorn fritters and seared barramundi with an exotic side of sambal dabu-dabu (Asian sea bass with a fresh and fiery chili sauce from Manado, the provincial capital of North Sulawesi) at home.
In June, Thompson will take control to showcase a variety of exclusive seasonal dishes, with flavors from Vietnam and Cambodia, served onboard to guests. Thompson is renowned for his work with traditional Asian cuisine. His London restaurant Nahm opened in 2001 and within six months became the first Thai restaurant to win a Michelin star.
The chefs will ensure they break down complicated recipes so they can be replicated easily at home. They will also provide alternative ingredients for each recipe to make it easy for everyone to get involved. Similar to the meals served on board Aqua Mekong and Aqua Blu, the chefs will encourage their dishes to be served in a communal dining style authentic to the region's traditions.
The schedule
May 1 (12pm ET): Benjamin Cross cooks Indonesian cuisine
June 1 (12pm ET): David Thompson cooks Vietnamese and Cambodian
The masterclasses will be featured across Aqua Expeditions Facebook and Instagram pages.