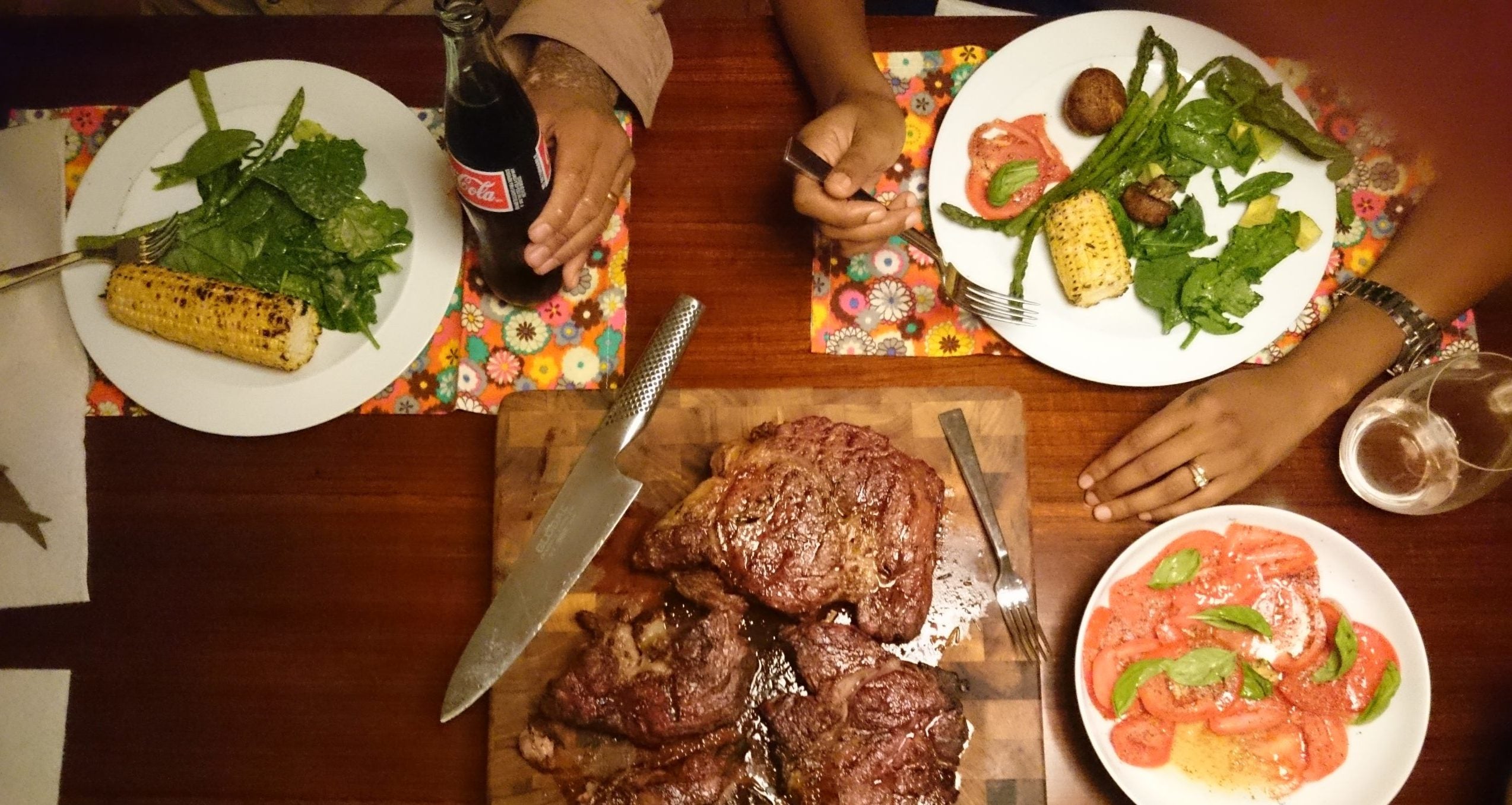 Enjoying gourmet meals, dancing with friends and socializing are just a few things we miss during our Covid-19 quarantine, and Maison Danse is hoping to bring those things we miss most into our homes.
Maison Danse's virtual party experiences translate New York's buzzy nightlife into your home through fine-dining meal deliveries and live DJ sets. Founder Fernanda Zapata Vakil created the company in an effort to keep people connected in these difficult times, and there's no better way to keep a positive spirit than through food and dance.
The events will be hosted in a virtual room with your closest family and friends. Chef Jordan Andino (featured on Food Network and Cooking Channel) will cook meals and have them delivered to each guest's home so everyone can enjoy the same meal. He will speak about the menu (as a chef would at a restaurant) before you tuck into the delicious dishes together. The mouthwatering menu features five courses and includes a Waldorf Salad, Tuna Tartare, Seared Scallops, Wagyu NY Strip, Truffle Mac and Cheese and Candied Bacon Strips with your choice of dessert. As always, the menu can be modified to accommodate food allergies.
After dinner, Paz, a DJ who has played at New York's most exclusive clubs and venues, will perform a live set while you dance the night away with your closest companions. Request music in advance or let him surprise you. Maison Danse serves New York City, Long Island and New Jersey.
Maison Danse does their part in giving back as well: Part of the proceeds from each event will help support workers in nightlife, who were hit hard during the closure of many restaurants and bars due to Covid-19. Be sure to tune into to Maison Danse's Instagram page each week to listen to live DJ sets and get cocktail recipes and cooking tips.
From $235 per person for six people minimum. For more information, visit maisondanse.com